'Don't F**k With Cats' on Netflix: What Happened to Luka Magnotta and Where Is He Now?
Netflix's wild new docuseries Don't F**k With Cats: Hunting an Internet Killer has sparked a lot of social media reaction since it dropped last Friday. The three-part series is about the internet's hunt for Luka Magnotta, a Canadian man who went viral for videos of him torturing and killing cats.
As seen in Don't F**k With Cats, Magnotta eventually graduated from animal snuff videos to murdering a person, Chinese international student Jun Lin.
In 2014, Magnotta was found guilty of first-degree murder and given a life sentence.
Here's what you need to know about Magnotta:
What did Luka Magnotta do?
Don't F**k With Cats begins in 2010 with a YouTube video called, 1 boy 2 kittens. In the video, an unidentified man is seen playing with two cats who are on a bed. However, the video takes a sinister turn when the man places the cats inside a vacuum seal bag and then suffocates them using a vacuum cleaner.
A private Facebook group was set up, led by Deanna Thompson and John Green, to track down the man responsible. They believed the culprit to be Magnotta after receiving a tip-off.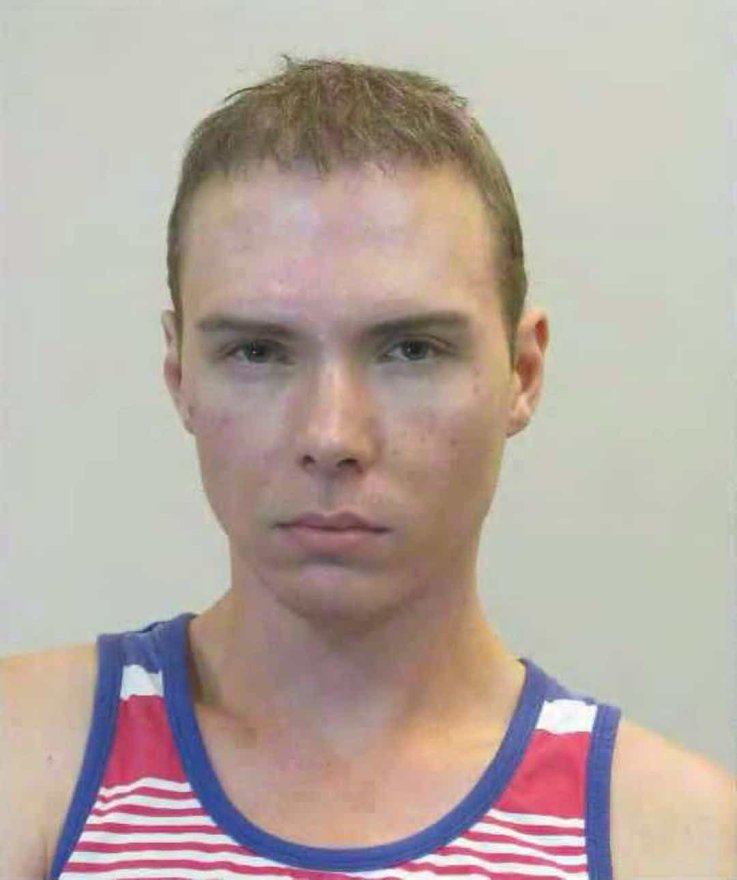 Luka Magnotta mugshot.
Montreal Police Service
The man began posting more videos, including one of him feeding a baby kitten to a python.
Thompson, Green and other armchair detectives deduced clues from the contents of the room in the videos, as well as the locations in pictures of Magnotta posted online, to figure out his location.
In 2012, Britain's The Sun newspaper got involved when a reporter confronted Magnotta in London. Thereafter, Magnotta sent the newspaper a letter warning that his next victim "won't be small animals."
On May 24, 2012, Magnotta arranged to meet Jun Lin, an international student at Concordia University in Montreal, Quebec, Canada, via Craigslist.
The following day, a video was posted on the internet titled, 1 Lunatic 1 Icepick. The video showed a man straddling the body of another man, before stabbing him repeatedly with a screwdriver.
Magnotta dismembered Lin's body, leaving the torso in a suitcase in an alleyway behind his apartment building. Lin's left foot was sent to the headquarters of the Conservative Party of Canada in Ottawa, while a left hand was addressed to the Liberal Party but was intercepted before it could be delivered. Lin's head was subsequently found in a small lake in Angrignon Park in Montreal.
Magnotta fled the country after Lin's murder, initially flying to Paris, France, and later taking a train to Berlin, Germany. He was detained by German police at an internet cafe in the district of Neukölln on June 4, 2012 after the shop owner recognized him. At the time, Magnotta was reading online articles about his crimes.
Magnotta was extradited to Canada where he faced charges of murder, committing indignity to a dead body, publishing obscene material, mailing obscene material and harassing Canadian Prime Minister Stephen Harper.
At trial in 2014, Magnotta pleaded not guilty to the charges against him and claimed diminished responsibility due to poor mental health.
In December 2014, he was found guilty of first-degree murder and given a life sentence with no possibility of parole before serving 25 years. Magnotta was also sentenced to 19 years to be served concurrently on the other charges.
Where is Luka Magnotta now?
Magnotta is serving his life sentence at Port-Cartier prison in Quebec.
In 2017, it was reported in the Canadian press that Magnotta was due to marry a fellow inmate, Anthony Jolin, also convicted of murder and serving a life sentence.
In November 2018, Magnotta's mother Anna Yourkin co-authored a book called, My Son, The Killer: The Untold Story of Luka Magnotta & 1 Lunatic 1 Ice Pick.
According to co-author Brian Whitney, Magnotta told him that he did not have mental health issues and did not want to argue that he was not responsible for his crimes on the grounds of diminished responsibility.
"I have no mental illness whatsoever. I had to go with it, even though I didn't want to, but my lawyers pressured me into it. I told the doctors I had no mental illness," Magnotta said in the book, reports the Toronto Sun.
Magnotta also described his life in prison, saying: "I'm outside the majority of the time ... I play a lot of video games."
"We have movie nights. We all have our own TVs. I have painting class and I exercise a lot. I practice language studies."
Don't F**k With Cats is streaming now on Netflix.