The Case Against Hillary Clinton Picking Elizabeth Warren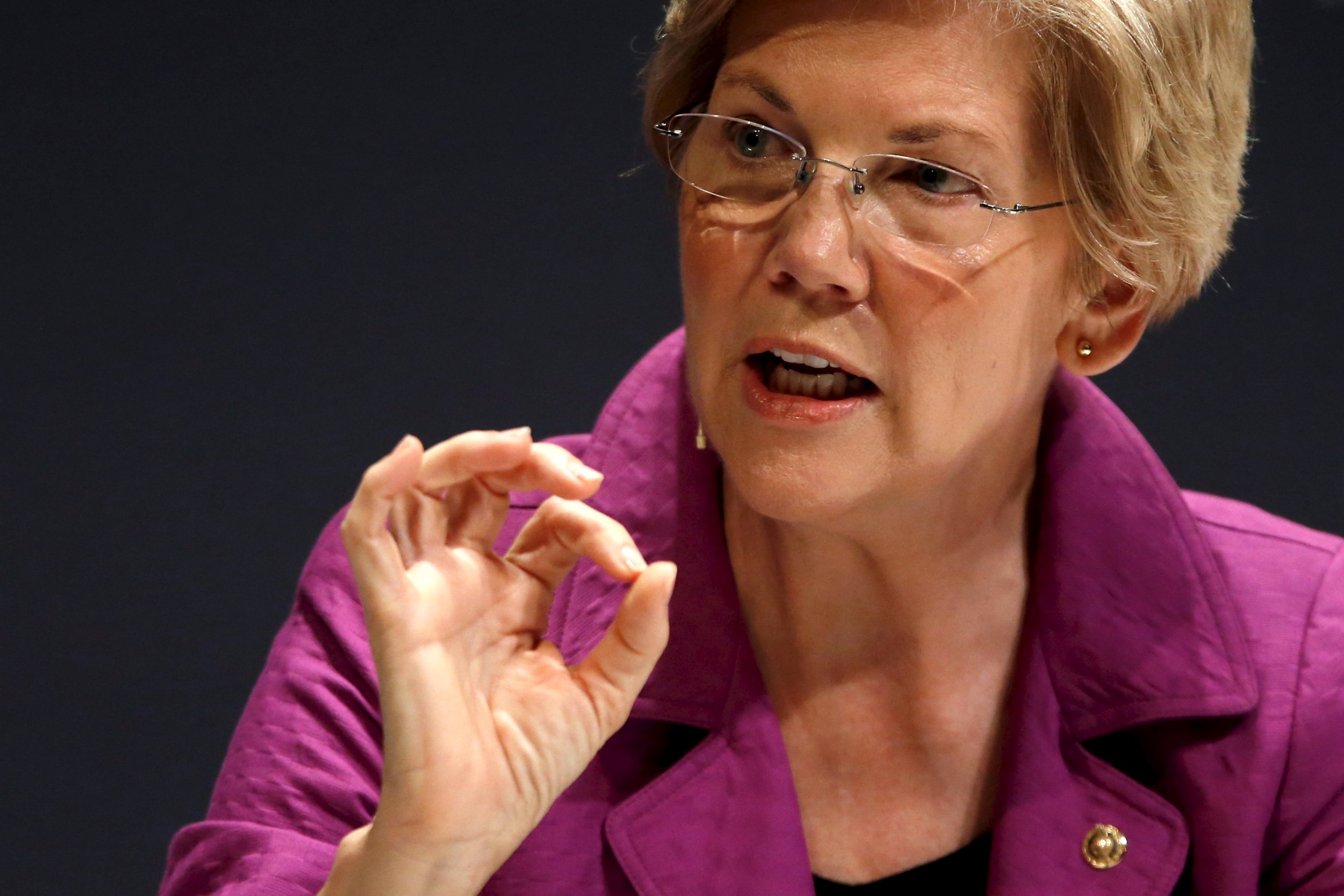 It's been a big week for Hillary Clinton. Since her wins in the California and New Jersey primaries, she's received the endorsements of the president and the vice president, as well as, of course, Massachusetts Senator Elizabeth Warren, who had remained neutral during the presidential primaries. There has been speculation that Warren will be Clinton's VP pick with the senator meeting with Clinton on Friday morning, but the question remains: Would Warren make a good choice for veep in this election? The answer is no—but not for reasons you might assume.
The obvious plus to choosing Warren is that as the leading voice of the left in the party, she'd help unite Democrats, making it easier for Bernie Sanders supporters to move over to a Clinton-led ticket. She's also a tremendous warrior, able to stick it to Donald Trump in a way that seems to rattle the mogul. "Donald Trump is a loud, nasty, thin-skinned fraud who has never risked anything for anyone and serves nobody but himself," she recently declared. If Clinton is too mild for many Democrats, Warren is cayenne. Plus, from a progressive standpoint, she's likely to push Clinton to the left just as Sanders has done on trade and the Keystone XL pipeline. Warren was instrumental in creating the Consumer Financial Protection Board, which gives consumers an avenue to fight mortgage and credit card abuses.
But the downsides of picking Warren as VP are numerous. If she were to abandon her Senate seat, she'd be replaced by an appointee of Massachusetts' Republican governor, Charlie Baker. It would, however, only be a short time until a special election is held—the exact amount of time depends on when a vice presidential nominee gives notice—and Massachusetts is a blue state, so odds are Democrats would keep the seat. But Democrats lost the special election following Ted Kennedy's death in 2009, and the history of special elections following a presidential election is not reassuring. Democrats lost elections in 1992 in Tennessee and Texas to replace Al Gore and Lloyd Bentsen, whom Bill Clinton tapped to be Treasury secretary. In the days after Clinton's 1992 election, the Democratic incumbent in Georgia, Wyche Fowler, lost a runoff. Those states are more conservative than Massachusetts, but they also point to the fact that elections are variable. Right now, Baker is one of the most popular governors in the country. It'd be a risk for Democrats to assume that a Baker-backed candidate couldn't win, even if he or she only served a short time in office. Any time you open a seat, you're taking a risk.
But the big downside for both Clinton and Warren would be the loss of independence. The senator's popularity stems from her willingness to take on Democratic centrists as much as Republicans. She's been a tough critic of the Obama administration at times, for instance when she gave a floor speech denouncing all of the administration appointees who came from Citibank, including U.S. Trade Representative Michael Froman and Treasury Secretary Jack Lew. She's opposed other Obama administration appointees. None of this can be done when you're vice president.
For Clinton, who has worked closely with two powerful vice presidents, Al Gore and Joe Biden, loyalty is paramount. She's not going to want a vice president who flies solo, going his or her own way on policy, or even criticizing the president's policies. The first time there's a leak dissing the administration's handling of a matter, eyes are going to point to Warren and her people. Clinton is going to want someone she trusts completely—and that's just not Warren.
However, there's no shortage of women who could join the ticket, including Senator Amy Klobuchar of Minnesota, who is funny, well liked and as good a surrogate as there is. But more attention should be focused on New Hampshire Senator Jeanne Shaheen. She's backed Clinton in both her 2008 and 2016 campaigns. A governor and longtime political operative who helped engineer Gary Hart's 1984 upset in New Hampshire, Shaheen has a lot of Clinton in her. She's not a firebrand like Warren—on The Colbert Report, she famously said she didn't like ketchup because it was too spicy. But she's a pro, and she's loyal, and that's what matters most to the Clintons.