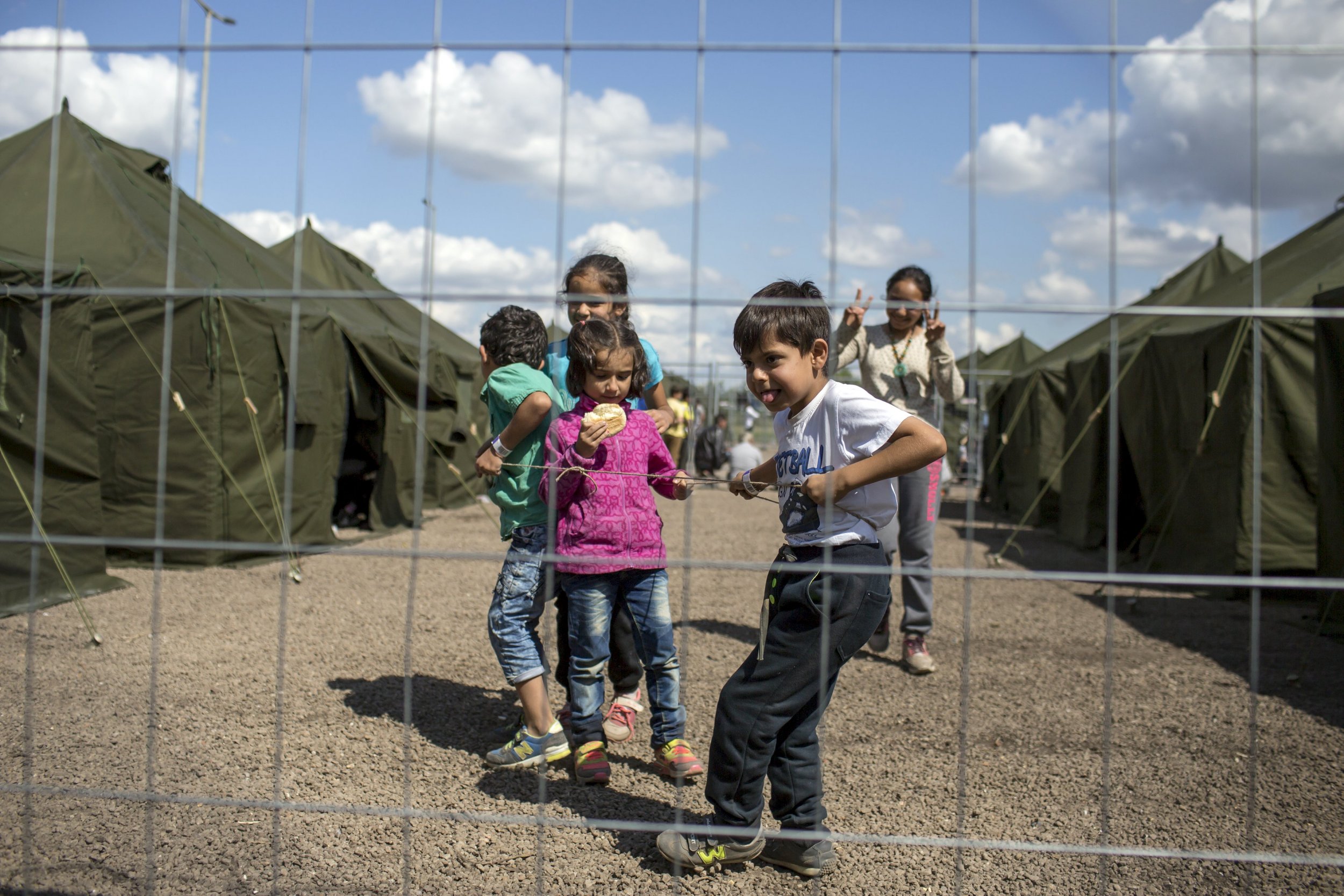 Global child mortality rates have been halved since 1990, but millions of children remain at risk of dying in the days and weeks after their birth, according to a new report published on Tuesday.
Despite the progress made by reducing the number of children dying every year from preventable causes to fewer than 6 million a year—with 2015 being the first year that was achieved—16,000 children under 5 are still dying every day from diseases such as pneumonia and diarrhea, according to the report from UNICEF, the World Bank, the World Health Organization and U.N. Department of Social and Economic Affairs.
With one child in 12 dying, sub-Saharan African countries have the highest under-5 mortality rate, much higher than the rate of one in 147 children in high-income countries. In terms of numbers, India, Nigeria and Pakistan contribute 40 percent of under-5 deaths every year, while Angola, Chad and Somalia have the highest child mortality rates in the world.
The 53 percent drop in child deaths, from 12.7 million annually in 1990 to 5.9 million in 2015, is also not enough to meet the U.N. Millennium Development Goal (MDG) of reducing under-5 child mortality by two-thirds by 2015. Sixty-two countries, or around one-third of the world's countries, have reduced child mortality by two-thirds, while it has been halved in another 74 countries, according to the report.
The MDG was not met because more antenatal care needs to be given to women and more skilled attendants need to be present at birth, said Nina Schwalbe, chief of health at UNICEF; according to the report, 36 million mothers gave birth without a skilled attendant in 2014. Inequality is also an issue: children from poor, rural areas and those born to uneducated mothers are more likely to die before their fifth birthdays than those from wealthier, urban and educated backgrounds, she said. Improving drinking water, and educational and economic opportunities for women and girls, will also improve rates of child mortality.
The biggest challenge for the world now is preventing the deaths of children during the antenatal period, or the first 28 days of life, according to the report. Nearly half of all under-5 deaths occur within the first month of life and 1 million children die the day they are born, according to the report.
"Where you are has a lot to do with what your odds in life are," said Linda Arnold, chair of the American Academy of Pediatrics Section on International Child Health, during Tuesday's press briefing. "We need to do more and we need to do more faster."
"Routine resuscitation, childhood vaccinations; these are things that have a long track record of success that have worked incredibly well for children [in the U.S.] and it's time for us to start rolling them out to children in other countries that don't have the benefits that children do here," said Arnold.
Increases in BCG, hepatitis B and tetanus vaccines at birth have led to progress in lowering the child mortality rate, although the type of vaccination and region where it's administered varies, according to the report. Oral rehydration salts and zinc, given to children with diarrhea, and the use of mosquito nets to prevent malaria have also helped, but more needs to be done to increase their usage, according to the report.
The current rate of child survival means that "by 2035, a child born in many of the world's poorest settings could have nearly the same chance of reaching her fifth birthday as one in the richest," said Joanne Carter, executive director of Results, a Washington, D.C.–based nonprofit focused on ending poverty, during a press briefing on Tuesday. "For the first time in human history this is possible, but it's still far from guaranteed," she said.
While the report takes a global view and doesn't focus on the U.S., child mortality in the U.S. is high relative to other developed countries—seven out of 1,000 children die before their fifth birthday. According to data from the report, being born preterm causes a quarter of U.S. neonatal deaths, while congenital birth defects lead to 14 percent of neonatal deaths. Two percent of children under 5 who die, die from pneumonia and another 2 percent of deaths are caused by diarrhea in the U.S., compared with developing countries like Niger, where 20 percent of deaths are caused by pneumonia and 10 percent are caused by diarrhea.
A report from Save the Children published in May found that the child survival gaps between rich and poor children in some U.S. cities, particularly Cleveland and Detroit, is greater than those found in many developing countries.