Don't Qualify for $1,400 Stimulus Check? How You Could Still Receive a Payment
People who are outside the income threshold to receive a third stimulus check have about a month to take action to reduce their adjusted gross income and receive the payment next year.
Unlike the first two rounds of economic impact payments, which cut off at $99,000 for individuals, the third round will phase out payments completely for individuals with incomes over $80,000. The change will eliminate millions of Americans who received the first two payments, but for some, contributing to an IRA or a health savings account could result in a retroactive payment.
"In the short run, it's going to be difficult to do," Garrett Watson, a senior policy analyst at the Tax Foundation, told Newsweek. "In the long term, you'll be able to claim on your 2021 tax return any adjusted amount if you get a partial payment or no payment at all."
Contributions to an IRA that are made before the April 15 filing deadline can be taken as a deduction on a taxpayer's return. However, there are limits to contributions. For the 2020 filing season, the maximum amount is $6,000 for individuals under 50 and $7,000 for those over that age.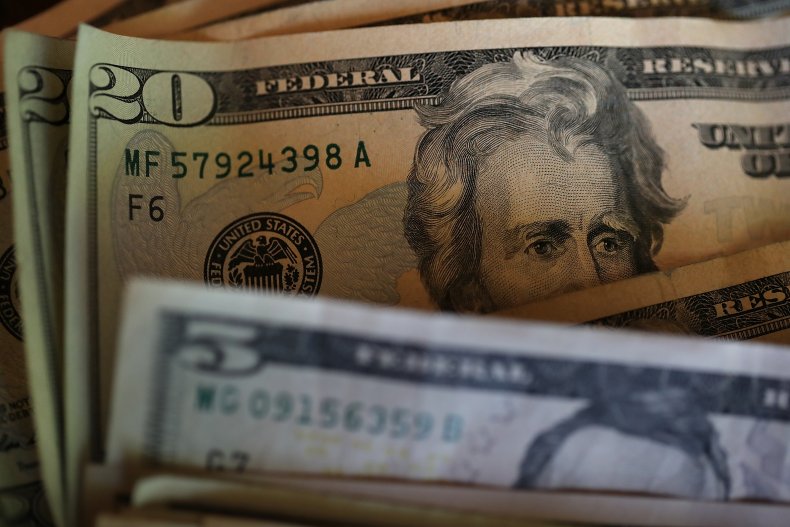 So if a person makes $81,000, he or she could max out IRA contributions to drop the adjusted gross income—the amount stimulus check eligibility is based on—to $75,000 and report that on the 2020 return. However, this won't guarantee the money will be delivered anytime soon, as Watson said the IRS may have already done its calculations for eligibility based on a 2019 tax return.
If that's the case, a person with a new adjusted gross income of $75,000 can claim the full $1,400 amount on the 2021 return as the "recovery rebate credit."
Watson confirmed that April 15 is a hard deadline to make the contributions, regardless of whether a person filed for an extension.
Another common strategy individuals could use to lower their adjusted gross income is to contribute to a health savings account, according to Tom Wheelwright, CEO of WealthAbility and author of Tax-Free Wealth, told Newsweek. Similar to a savings account, a HSA is a method of paying health care bills that's attractive to many because the money that a person puts into the account is tax-free.
Eligible individuals who are covered under a high-deductible health plan can contribute up to $3,550 to their HSA for the 2020 tax filing year.
Before making any significant contributions to an HSA or IRA, a person should consider the need for those funds in the future. Pulling money out of an IRA before 59 and a half years old can result in a tax penalty, according to the IRS. There's also a penalty for pulling money out of an HSA account to use it for something other than health care expenses.
Another potential reduction to a person's adjusted gross income that Wheelwright mentioned is the recent change to how unemployment is taxed. Under the American Rescue Plan, the $1.9 trillion relief package President Joe Biden signed last week, the first $10,200 of unemployment insurance is exempt from federal income taxes, as long as it was received in 2020.
That means eligible people could see their adjusted gross income reduced by up to $10,200, potentially putting them in the range for a stimulus check.
Unlike the first two rounds of stimulus payments, which phased out at a 5 percent interval for every dollar over the full payment income limit, the most recent round phases out at 28 percent for single filers. Watson likened it to receiving 28 cents back for every dollar a person puts into an HSA or IRA, if it means getting a stimulus check.
"Bottom line: What that means is there's going to be a much higher incentive to get your adjusted gross income down because your return is way higher," Watson said.