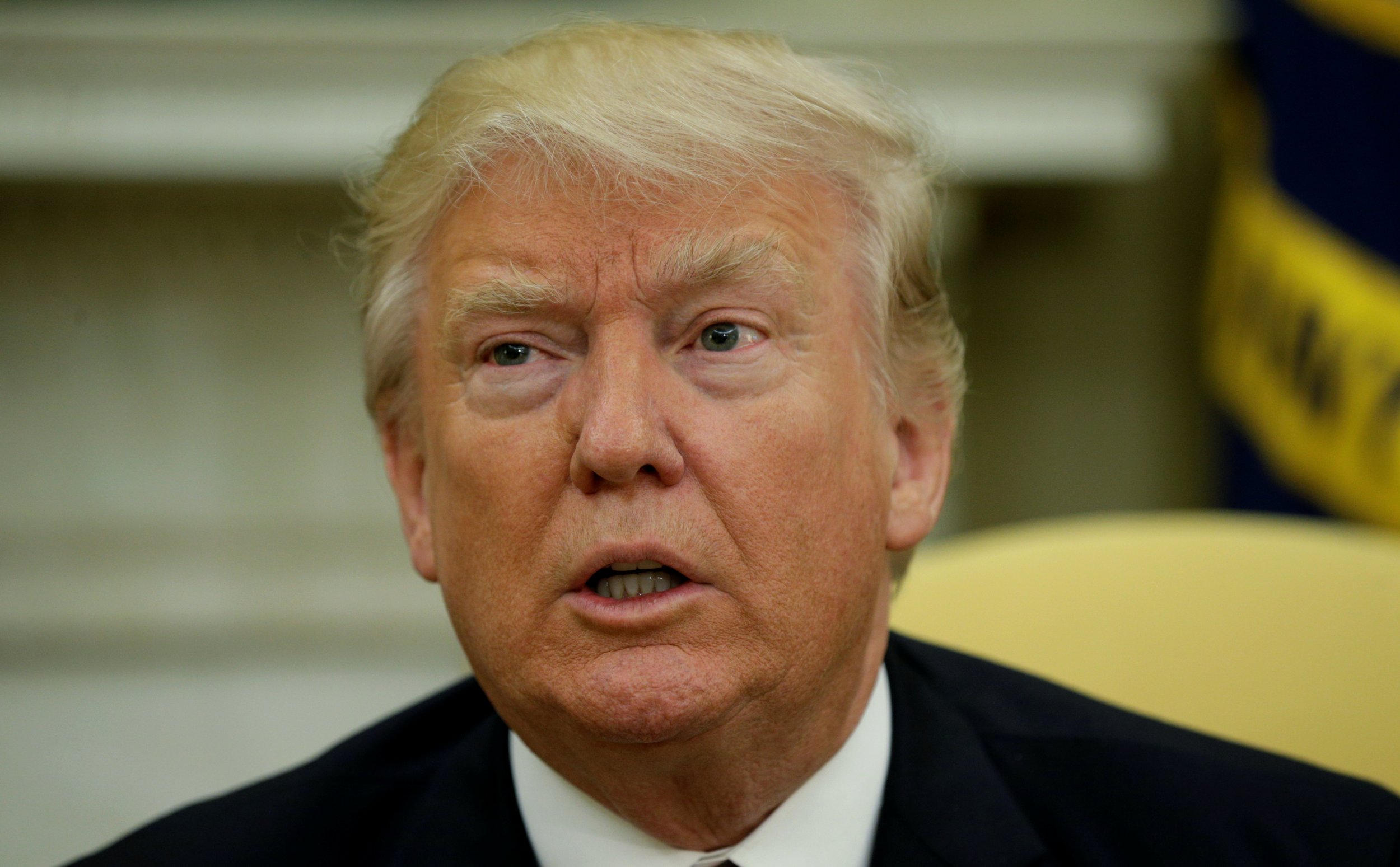 Russia's foreign spokeswoman warned that reading the U.S. press is unhealthy and dangerous after reports that U.S. President Donald Trump shared highly-classified intelligence with Moscow.
"Have you guys been reading American newspapers again," Russian Foreign Ministry spokeswoman Maria Zakharova posted on Facebook, after receiving "tens" of messages about an article in the Washington Post that quickly spread across media in the United States "You should not be reading them. You can use them for a variety of things, but you should not be reading them."
The article in question alleged that during a meeting with Russian Foreign Minister Sergei Lavrov and Russian Ambassador Sergei Kislyak last week, Trump shared intelligence supplied by a U.S. ally on a planned operation against the militant group Islamic State (ISIS).
In a dismissive post, Zakharova accused American media of "planning to release a sensation" from the meeting between Lavrov and Trump for some time. "It is true, the plan consisted also of decorating (the sensation) with the no less 'secret' photographs of the ongoing meeting in order to add foundation and credibility to another fake."
Read More: Russia awaits U.S. proposal on mending ties after Trump-Lavrov meeting
She referred to another scandal during the ministerial visit to Washington D.C. during which, despite a media blackout of the meeting's proceedings on the American side, a photographer for Russian state news agency Itar-Tass was permitted nonetheless. The Russian delegation registered him as Lavrov's personal photographer though the images were later published by Tass with its own credit.
Zakharova boasted that "that part of the information campaign [Moscow has] ruined by publishing the photographs." The Washington Post and other media had asked the Russian government to comment on the allegations, receiving no response. This could have tipped off Moscow about the details of the upcoming story.
Meanwhile Kislyak's office refused to comment when Russian state news agency RIA Novosti asked him to respond to the reports on Tuesday. The White House has publicly denied the veracity of the article with H.R. McMaster, Trump's national security adviser saying that "at no time were intelligence sources or methods discussed."
Russian media coverage of the allegations has been muted overall. Recent scandals around the Trump administration, including those involving Russia, rarely serve as the leading news story of the day where mentions of Trump once overtook even mentions of Russian President Vladimir Putin.
Despite conducting a pro-Russian campaign, Trump's actions in office prior to his meeting with Lavrov have given Russia little reason to believe an improvement in ties is imminent. In fact in February, three informed sources told Bloomberg that the Kremlin had ordered the vast network of state media outlets to cut pro-Trump coverage in general and cool expectation and awareness of the new U.S. administration.