Don't Sleep on Canned and Boxed Wines—Here are 5 to Try
Fun and unique wines have made staying home in an era of revolving lockdowns and economic change much easier to bear. Popping bottles remained a favorite pastime in 2020, and now we're looking for new wines to try in 2021. We've discovered a few of the best.
Staying home only puts a stronger spotlight on our need to socialize and celebrate with each other. Virtual happy hours now connect us with our colleagues. Through FaceTime, we pop bottles with friends and family to celebrate birthdays, new babies, weddings and holidays.
We've adapted, and while life doesn't look like what we once knew, we continue to celebrate. A new year brings us fresh beginnings and opportunities to drink differently than we have before. Here are some fun and unique wines for every occasion this coming year.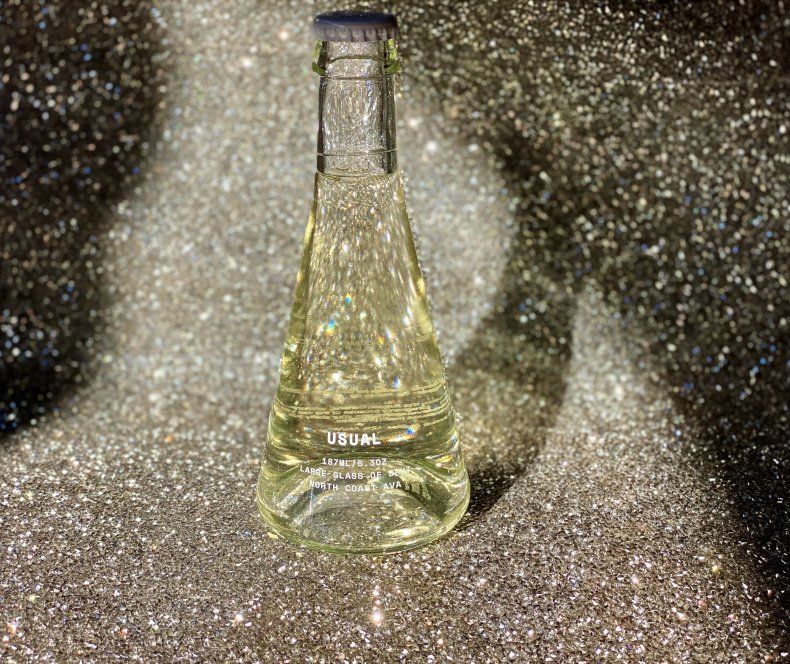 Usual Wines is all about making the everyday feel like a holiday. Congratulate yourself for surviving through Monday. Cheers to changing your sheets. This is the sparkling wine that easily goes solo.
Each individual bottle serves a generous 6.3 ounces of sparkling wine. You'll taste notes of lemon, elderflower and bergamot in each sip. It's light and refreshing, with no sugar and no additives. Sip these bubbles straight from the bottle, just as they are meant to be.
Buy at Usual Wines.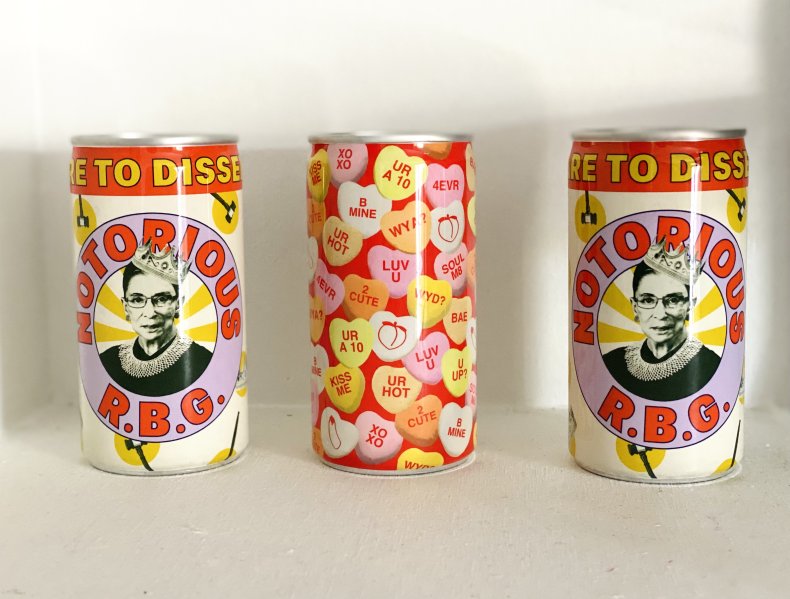 Let the can become your canvas when you drink with Eliqs. The only limit is your imagination. These cans can be custom designed for any event, and are guaranteed to boost your mood. If you're in a creative rut, no worries: You can also choose from a selection of predesigned marketplace favorites.
You might be wondering if what's inside the can will compare to the lure of its label. Let us assure you that the team at Eliqs is paying attention to all aspects of its product.
Both the rosé and white blend are locally grown and produced in California. The rosé is refreshing and bright with aromatics of ripe strawberry, red berries and fresh sage. The white blend is light and a little fizzy, with aromatics of jasmine flowers and fresh yellow peaches.
Buy at Eliqs.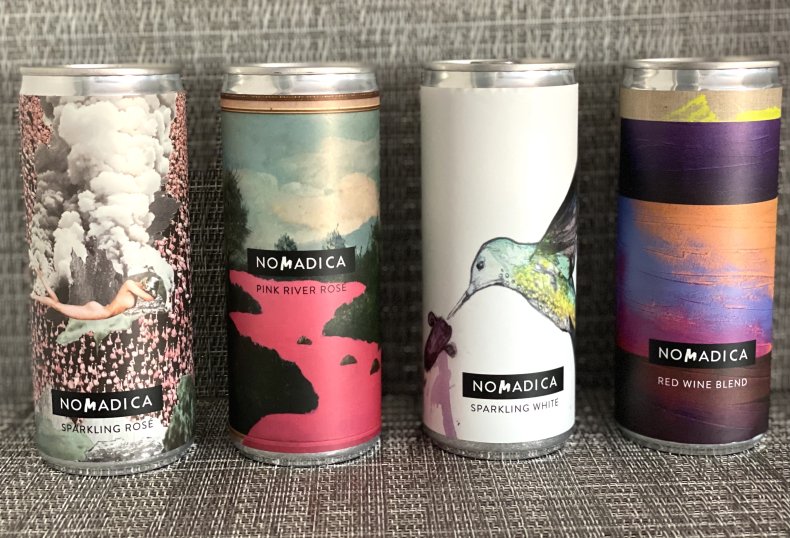 If your taste buds are getting restless, take them on an adventure. The Adventure Pack from Nomadica is the perfect solution—whether you're looking for something to take on a hike, to the pool or just because you don't want to open a whole bottle at once.
This 8-pack contains two cans each of Red Wine, Pink River Rosé, Sparkling White and Sparkling Rosé blends. The individual cans are sustainable and perfect for serving as is. Each can is literally wrapped in a work of art, and what's inside the can will parallel in taste.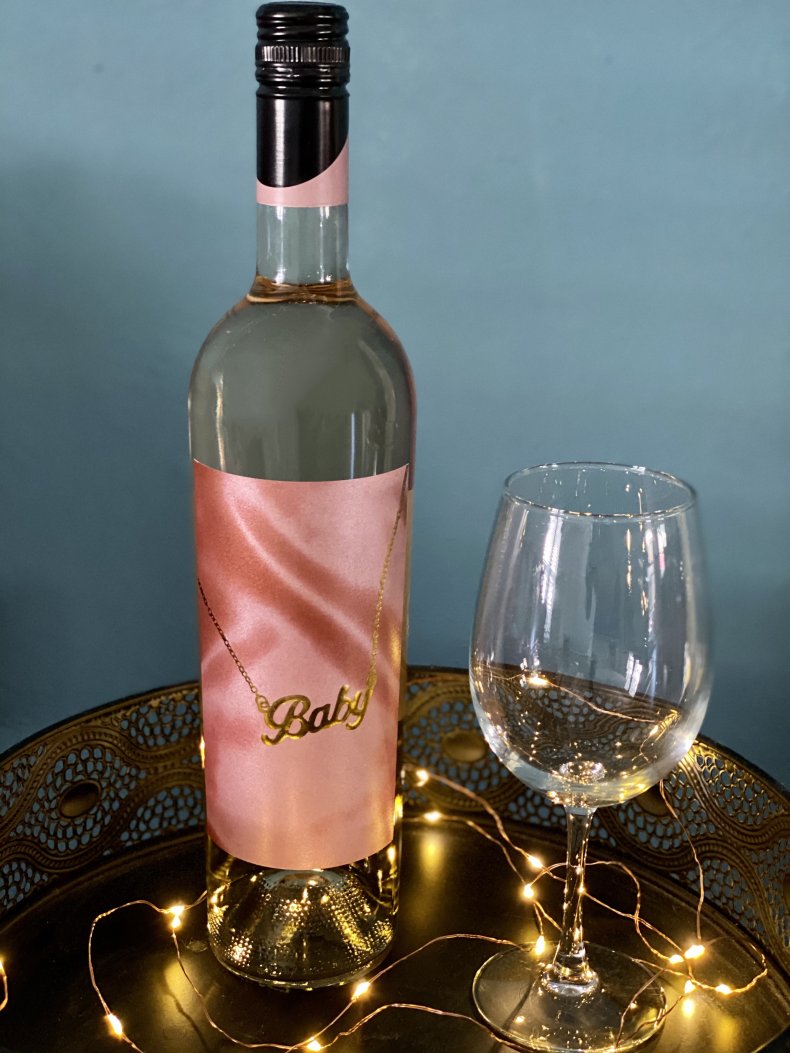 Tank Garage is a Calistoga, California, winery built on a dream—and its Forever Baby Rosé best consumed by those ready to go after theirs.
It is a flirtatious scent of rose petals, fresh strawberry and lemon zest. It's light and refreshing, with flavors of strawberry candy, fresh grapefruit, raspberry and jasmine in the glass. This rosé is one that doesn't come around very often. You'll understand why it is adorned with a necklace and named Forever Baby when you see the label.
Buy at Tank Garage Winery.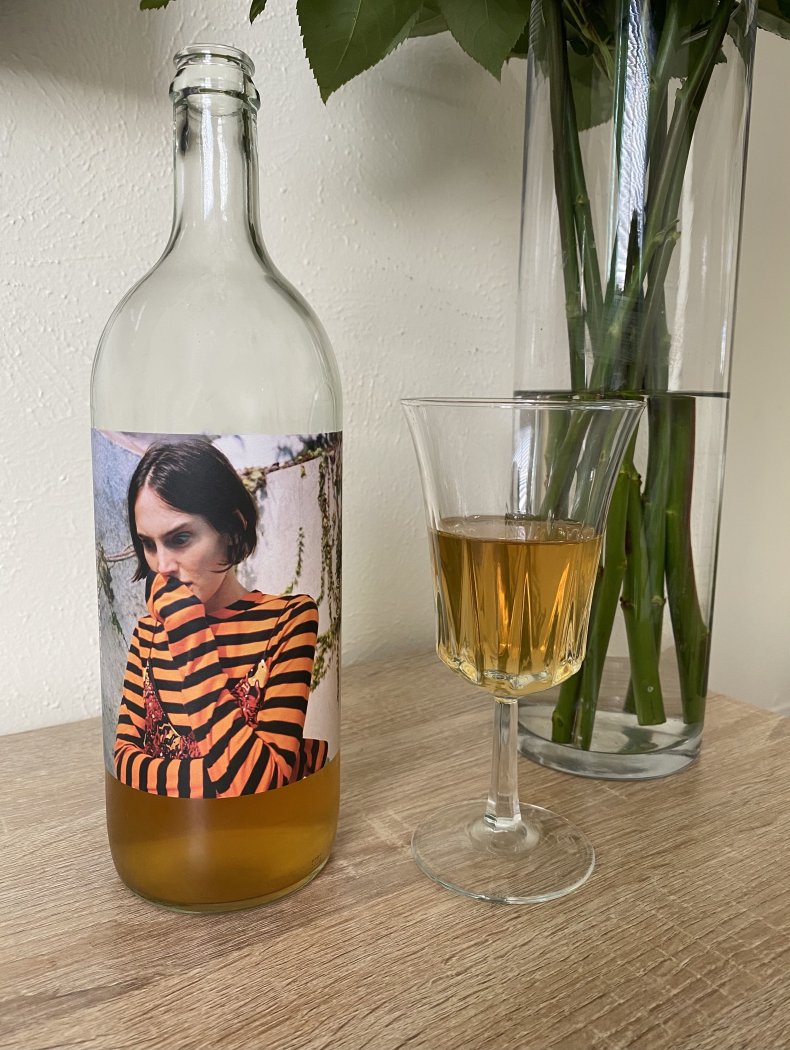 From the fun and funky images on the label to the quirky golden orange blush behind the glass, it's impossible to resist this Gia Coppola Orange Riesling. This 1-liter bottle is perfect for a picnic or for sipping when you're dreaming of warmer weather in the comfort of your living room.
This 100 percent pure Riesling is uplifting. The taste is light and playful, with a light melon structure layering nutmeg tastes and clove near the end of each sip. It will not go unnoticed at the gathering.
Buy at The Family Coppola.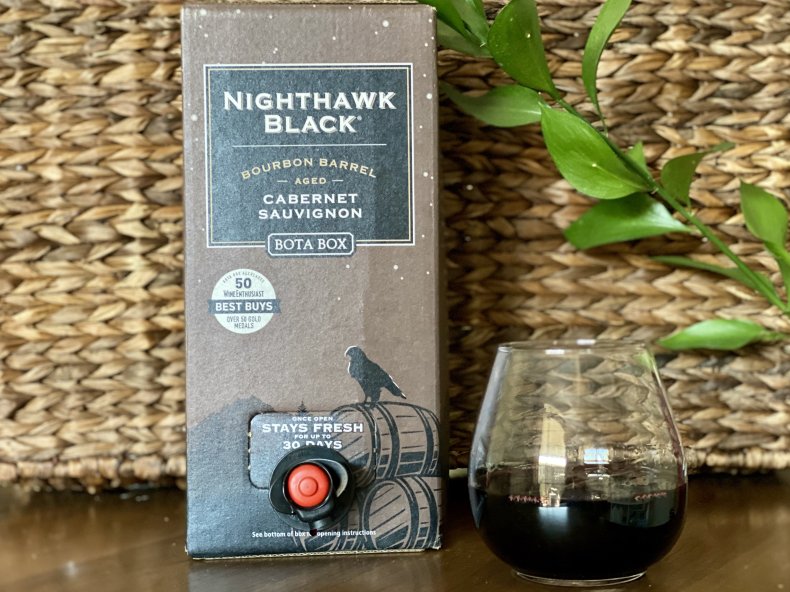 Boxed wines became big again during the lockdown. Bota Box is perfect for portion control. You can have one glass without feeling as though you're wasting anything or that you must finish the bottle. The design keeps things fresher, and the taste will no doubt impress you.
This Nighthawk Black Bourbon Barrel Cabernet Sauvignon is aged in fine bourbon barrels and is the perfect addition to take camping or just camping out by the fireplace after an intimate dinner party. The deep black-fruit flavors, and sweet spice and intriguing caramel notes make this a Cabernet Sauvignon you won't soon forget. At this price point, you'll be encouraged to revisit it often.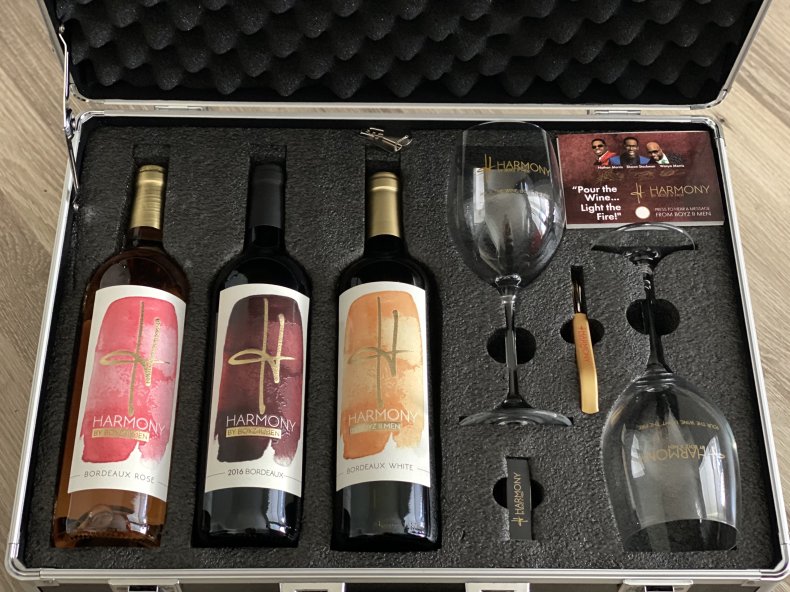 "Pour the wine, light the fire": These lyrics from the hit single "I'll Make Love to You" are smooth, intimate and known for creating a romantic atmosphere. Boys II Men had exactly this in mind when they launched this trio of Harmony Wine. The Harmony Wines lineup includes a 2018 Bordeaux rosé, a 2018 Bordeaux white and a 2016 Bordeaux red.
The 2018 Bordeaux white is approachable and elegant. The fruit aromatics of pear, peach, citrus and florals are best consumed with Boyz II Men music playing in the background. The grapes grown for each bottle were pampered with the sounds of Boyz II Men playing twice a day while they grew on the vine. (Some research has shown that playing music boosts the immunity of the vine without pesticides.) Does this make the wines more romantic than others? Pour a glass for you and special someone tonight to find out.
For $199, you can reserve a Limited Edition Harmony Wines Music Case. The case arrives in a professional music case and comes with all three Harmony Wines, Harmony wine glasses, Harmony corkscrew and a box of Harmony matches. Fifty dollars from each case sold will benefit the Philadelphia High School for Creative and Performing Arts.
Buy at Harmony Wines.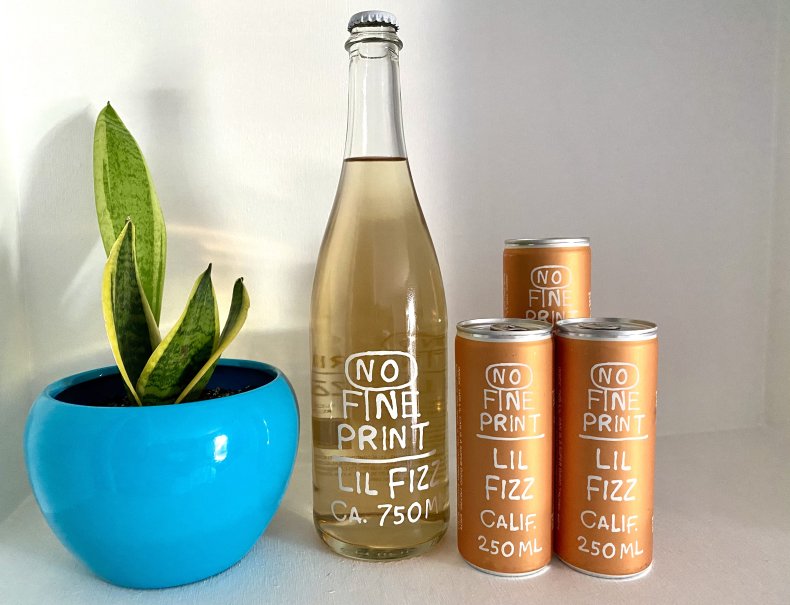 Lil Fizz white wine is available in both canned and bottled and best described as lightning in a bottle or a can, depending on your choice of purchase. This is the perfect introduction for the person surrounded by wannabe sommeliers and intimidated by the industry jargon.
No Fine Print wines began as a passion project between friends, music-industry moguls Pat Corcoran and Tim Smith, managers of Chance the Rapper and Skrillex, respectively. They created a wine brand for the people, by the people. No Fine Print is needed. Slightly sparkling and easily drinkable, this is a wine meant for sharing with friends at all wine-loving levels.
Buy at No Fine Print and Drizly.
Newsweek may earn a commission from links on this page, but we only recommend products we back. We participate in various affiliate marketing programs, which means we may get paid commissions on editorially chosen products purchased through our links to retailer sites.