Don't Trust Trump, Iran Tells North Korea, As Singapore Summit Approaches
Iran has warned North Korea that President Donald Trump is not a trustworthy negotiator, as the American leader prepares to meet Kim Jong Un for their long-awaited summit in Singapore.
Still smarting from Trump's decision to withdraw from the Iran nuclear deal, officials have taken the opportunity of the summit to accuse the White House of duplicity, Associated Press reported.
Foreign Ministry spokesman Bahram Ghasemi said North Korea should ensure "awareness" of who they are dealing with. After Iran's recent experience with the current administration, Ghasemi said the U.S. and Trump are viewed with "great pessimism." He added that Americans are known for "quitting treaties and violating their commitments."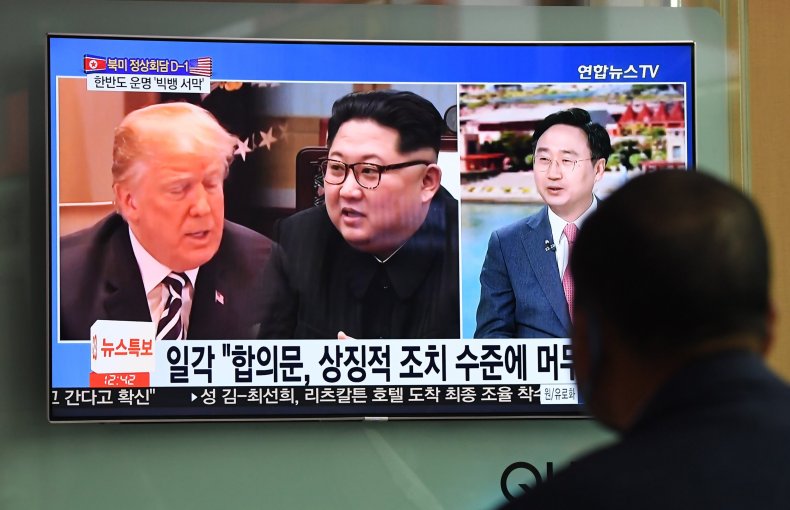 The Trump-Kim summit will begin on Tuesday. American officials will be pushing for denuclearization of the Korean Peninsula, possibly in exchange for security guarantees and economic aid to the secretive dictatorship.
Trump's efforts to make the meeting happen contrast sharply to his dismissal of the Joint Comprehensive Plan of Action (JCPOA). His treatment of Iran will have been noted by North Korean officials, and Kim will likely exact a heavy price if he does surrender his nuclear arsenal.
Trump pulled the U.S. out of the Obama-era JCPOA early last month. The deal was signed in 2015, placing restrictions on Iran's nuclear program in exchange for lifting crippling economic sanctions.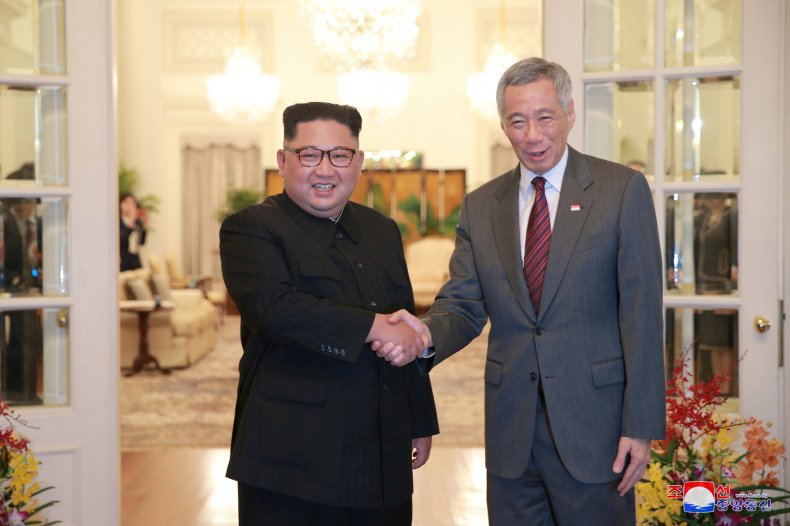 Despite the best efforts of the other signatories—the U.K., Germany, France, Russia, China and the European Union—Trump consistently criticized what he called a "disastrous deal" that he claimed was "defective at its core."
Trump has announced that American sanctions will be re-imposed on Iran and those countries doing business there. The European Union is attempting to secure protections for European firms continuing to operate in Iran, but it is unclear whether this will be enough to save the agreement.
This is not the first time Iran has warned North Korea to be wary of Trump's promises. In April, Foreign Minister Mohammad Javad Zarif said America had "not only failed to implement its side [of the deal], but is even asking for more." Trump was especially critical of the deal's failure to curb Iran's spreading regional influence and ballistic missile program. Iranian leaders said they would not consider a renegotiation to include such provisions.
Tuesday's historic meeting has captured the world's attention, and Trump appears to be relishing the occasion. After touching down in the city on Sunday, he tweeted, "Great to be in Singapore, excitement in the air!" The president told reporters he felt "very good" about the summit, and believes he will know if a deal is possible within a first minute of meeting the North Korean dictator.