Netflix 'Queer Eye' Star Antoni Is Tighty Whitie-Wearing Cannibal in 'Don't Watch This'
Netflix is breaking its Friday release mold just for Halloween. A new anthology series, Don't Watch This, is the spooky parody you need to get through Monday. And if you're a fan of Netflix's reality makeover series, Queer Eye, even better.
One of the episodes, "Antoni Psycho," features one of the "Fab Five" channeling an Ameican icon. Antoni, known for his avocado obsession, sports his Calvin Klein tighty whities the entire time. Queer Eye sells him as no more than lovable eye-candy, but in Don't Watch This, the joke's on you.
"One minute you're scrounging for change to buy a bag of frozen peas, and next you're the avocado king," Antoni reflects in the episode, his tone suggesting his newfound fame has changed him.
"I don't care if they like what I cook or not. They'll eat it if they know what's good for them," as the camera pans to co-star Tan in captivity gasping for air with a bag over his head in the spare room.
Episodes 1 and 4 are directed by John William Ross, writer of horror films for Crypt TV, who collaborated with Netflix and the producers of Haunted for the surprise release. In addition to Antoni, the episodes star Acacia Marquez, Bri Leone, Katie Anne Moy, John Salandria and Jacob Nichols.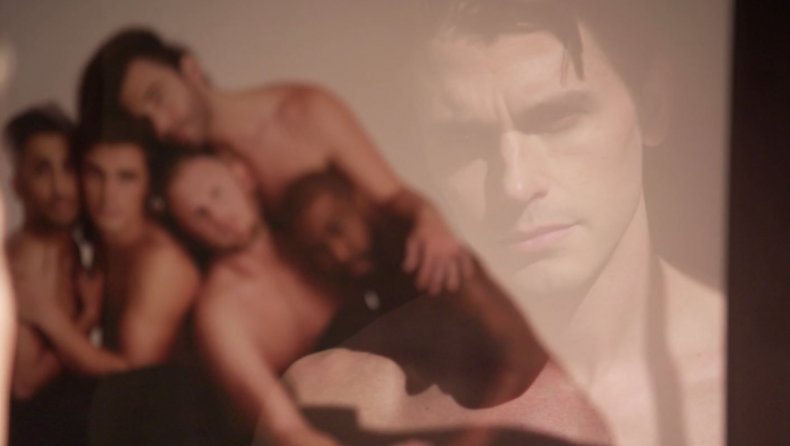 Netflix describes the series as, "Ghoulish creatures, dark obsessions and unsettling visions await in this hair-raising set of short horror films."
View the trailer above, and here is a synopsis for each of the five episode:
"Friendship Bracelet": When two popular girls show up to her birthday party, outcast Julie goes to chilling extremes to make them her best friends.

"CTRL+ALT+DEL": A spiteful hacker lured into a virtual reality game on the dark web races to solve three challenges—with harrowing results.

"Incommodum": Ominous symbols, bodily horrors and other frights converge in a surreal nightmare that's not for the squeamish.

"Keep Out": Teaming up for one last spooky viral video, friends Noah and Alex break into a long-abandoned house, only to discover they're not alone.

"Antoni Psycho": As Queer Eye food and wine expert Antoni Porowski shares the secrets of his healthy morning rituals, hints of a darker side emerge.