Don't Worry About War With North Korea — Venezuela Is the Real Problem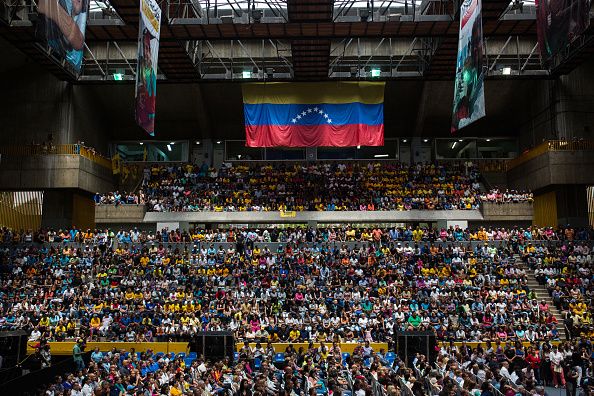 The barbed exchanges between Washington and Pyongyang— and President Donald Trump's inflammatory comments toward other nations— posit that the United States could be on the brink of a Third World War, as Republican Senator Bob Corker of Tennessee told The New York Times.
But as Trump continues to recklessly handle North Korea, another country could pose a larger problem for the U.S.: Venezuela.
On Sunday, the South American nation will hold gubernatorial elections, in which the Democratic Unity Roundtable is likely to defeat the Great Patriotic Pole Simón Bolivar, led by President Nicolás Maduro's party the PSUV, by clinching 19 of the 23 governor seats, the Washington Office on Latin America's Venezuela associate Geoff Ramsey told Newsweek. Even though it's in the best interest of the Maduro administration to show that they can lose an election under a legitimate process, "the government still controls the Constituent Assembly and state legislatures," Ramsey said.
In fact, Colombian President Juan Manuel Santos said on Thursday that the socialist leader "is not playing by the rules" by asking elected governors to submit to the Constituent Assembly, which many in Venezuela consider fraudulent after the July elections.
Others believe Maduro will not let go of his power grab so easily. "We cannot rule out outright electoral fraud," Nomura Securities managing director Siobhan Morden told Forbes. "If this were free and fair elections then the opposition would easily sweep most of the 23 governor seats that reflects the 20%/80% Maduro/opposition split in the polls."
As Maduro's totalitarianism seems unrelenting, Venezuela —a country that is only three hours away from South Florida in flight time— presents imminent risks to the United States: a deepening humanitarian crisis that is spilling over neighboring nations; Maduro's strengthened bonds with Russia and China; U.S. oil dependency on Venezuela; and Maduro's "preparation to war" against the U.S.
Humanitarian crisis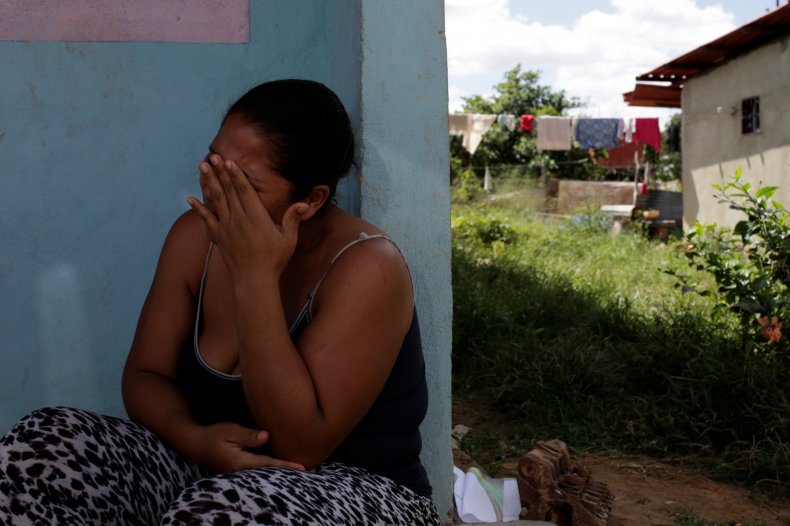 More than 50,000 people have flocked to Colombia in August, up from 22,700 in June, according to Bloomberg citing Colombia's Migration Authority — and the exodus is likely to continue. The Colombian government is mulling the possibility of creating "refugee camps" if more Venezuelans keep crossing the border, Bloomberg added.
Medicine and food shortages, hyperinflation, currency devaluation, high crime rates, surging hunger and malnutrition are pushing Venezuela to the worst humanitarian crisis in the Americas. "Unless the United States and the rest of the hemisphere are able to provide a meaningful solution to the crisis, the number of refugees will skyrocket across Latin America," Ramsey said. "This is just the beginning... we're on the verge of a serious humanitarian and refugee crisis."
But Venezuela's ordeal seems to be ignored by local officials. In a recent interview with Al Jazeera, Constituent Assembly President Delcy Rodriguez said, "I have denied and continue denying that Venezuela has a humanitarian crisis. Because under international law by definition, it can facilitate and justify foreign interventions of international coalitions…since 1999, Venezuela has had a model of social inclusion that has allowed us to combat poverty and hunger."
Given its geographic proximity to the U.S., it's paramount that Venezuela achieves democratic stability for the sake of the hemisphere because it could bring a massive influx of immigrants to the U.S., Michael Shifter, president of the Washington D.C.-based Inter-American Dialogue, told Newsweek. "The U.S. should have a good reason to worry about and treat Venezuela as a top priority in foreign affairs," he added.
When asked if an exodus to the U.S. would reinforce Trump's idea of building the wall along the U.S.-Mexico border, Shifter said Venezuelans who want to migrate northbound "will find other ways, either by plane or through maritime routes. There are plenty of possibilities."
Venezuela's partnership with unsavory governments: It's all about the oil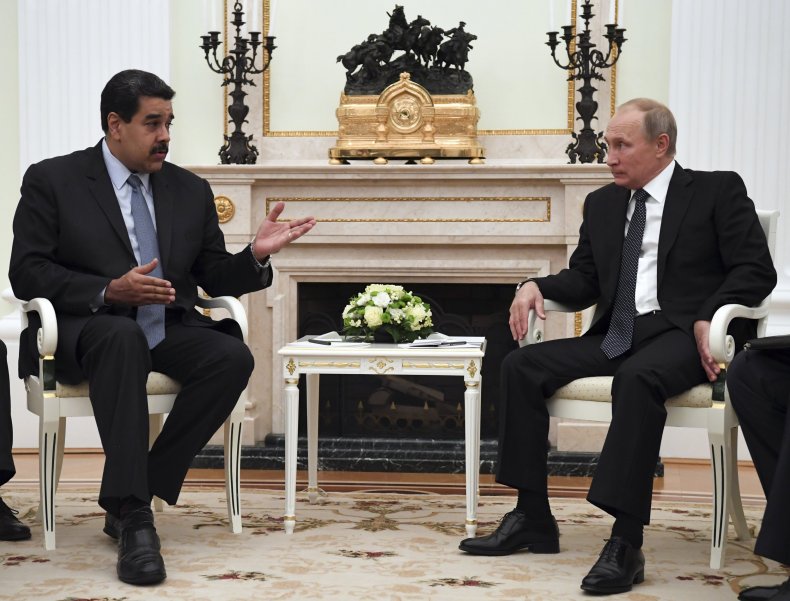 Russia and China, in particular, are providing a lifeline to Venezuela's ailing economy but they're doing so in exchange for equity and assets of joint ventures to exploit oil fields, Dany Bahar, a fellow at the Brookings Institution, told Newsweek.
According to the Venezuelan constitution, the country should have the lion's share of any oil exploration partnership, but this has considerably been reduced, Bahar said. "Russia has become an important partner in joint ventures. Russia and China have an important base in Venezuela [and Latin America] so the U.S. should be worried," he noted.
Venezuela's financial crisis is turning into a red flag for the U.S. Venezuela is one of the world's most indebted countries "with 120% of debt over its GDP, and many of the country's bonds are on Wall Street," Bahar said. "The likelihood of default is very high…so the U.S. [must have] an interest, and a role in Venezuela should remain a priority [in this case]"
To avoid a default, Venezuela, which must pay $3,6 billion in debt soon, has recently turned to Russia for credit and liquid assets. Venezuela also owes China as much as $22.5 billion in oil loans, according to Colombian newspaper El Espectador.
In the event that Venezuela is unable to pay off its debt to Russia, the Maduro administration is using CITGO as its guarantee. In April 2017, it was unclear how Venezuela's state-oil company PDVSA—CITGO's parent company—would pay Russian loans. As a result, Russia's state-oil company Rosneft could potentially own CITGO, which is based in Houston, Texas. Democrat and Republican legislators sent letters to Trump, members of Congress and senators alerting that this could pose a danger to U.S. national security should Russia acquire the company, according to CNN en Español.
To date, Rosneft has a 49.9 percent collateral participation in CITGO for a loan of nearly $1.5 billion since 2016, Reuters reported.
On September 18, U.S. Senators Bob Menendez and Marco Rubio urged the Trump administration to clarify whether Rosneft could acquire CITGO and if the Committee on Foreign Investment in the United States is monitoring the political crisis in Venezuela that could change the control of its oil assets.
"Given Venezuela's increasingly dire economic and humanitarian situation, we are seriously concerned with a possible acquisition by Rosneft of PDVSA and CITGO," a letter sent to Treasury Secretary Steven Mnuchin read, as Menendez cited that Rosneft's takeover could also raise economic concerns. According to Reuters, "CITGO has a 749,000 barrel per day refining network in the United States and other assets."
Venezuela is the U.S's third-largest oil supplier, behind Canada and Saudi Arabia, "so the crisis that the government is going through [is of high importance] because oil production has gone down dramatically," Bahar said. "So of course it's in the U.S. interest to have a reliable partner when it comes to energy, but they don't have that now. You haven't seen this [crisis] in other oil-producing countries unless there is a civil war."
Ramsey also added that the "oil industry in U.S. Gulf states [such as Louisiana] have an interest in a peaceful resolution [in Venezuela]." Most of the oil shipped from Venezuela goes to more than 20 refineries from nine U.S. oil companies, many of them located along the Gulf Coast, as reported by the Times-Picayune. A potential ban on oil exports could affect U.S. jobs while increasing gas prices, the newspaper said.
"We have seen senators and representatives [from Gulf states] who are taking a serious role in the Venezuelan crisis," Ramsey said. "It's nobody's interest to see Venezuela's crisis deepen."
What's next?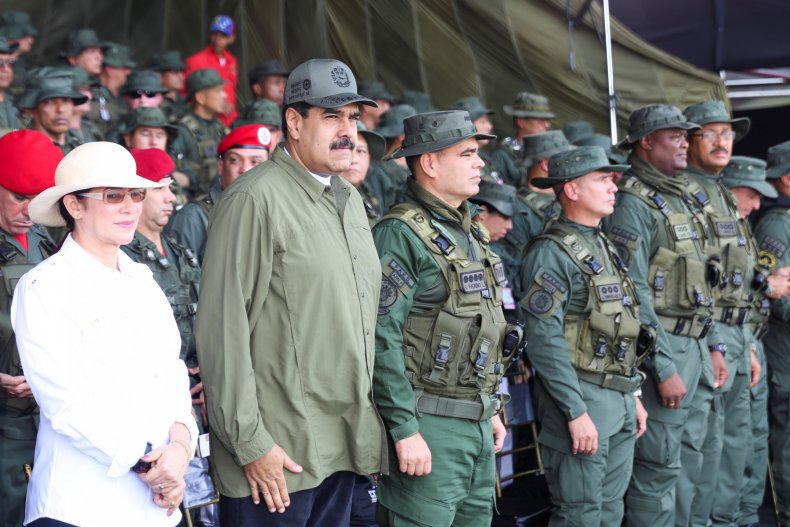 In the wake of Trump's travel ban on Venezuelan officials, last month Maduro called on his military to prepare for war against the United States. "We have been shamelessly threatened by the most criminal empire that ever existed and we have the obligation to prepare ourselves to guarantee peace," he said. "We need to have rifles, missiles and well-oiled tanks at the ready.... to defend every inch of the territory if needs be."
In August, Trump talked about a possible military intervention in Venezuela. "We have many options for Venezuela, and by the way, I'm not going to rule out a military option," he said. "We have many options for Venezuela. This is our neighbor…Venezuela is not that far away."
Evidently, Venezuela's military pales compared with that of the U.S. The U.S. has more than 1 million active servicemen, while Venezuela relies on 115,000 military personnel. Also, the U.S. counts on 13,762 aircraft and $587 billion budget, whereas Venezuela has 280 jets and $4 billion in defense budget, according to local reports.
But the challenges coming from Venezuela transcend military action. "North Korea presents another type of defiance to the United States due to its nuclear capacity," Shifter said.
"Thankfully, Venezuela doesn't have [nuclear weapons] yet it's an important country [because of its years-long] cultural and economic ties with the United States," Shifter underscored. "You can't compare North Korea and Venezuela, but [the latter] is a country of 30 million people, with Cuba, Iran, Russia and China having interests in this nation."
It remains to be seen whether Sunday's gubernatorial elections will bring any change to Venezuela or if Maduro will win Venezuela's presidential elections in 2018, as his popularity has spectacularly plummeted to 17 percent. However, Maduro seeks to remain in power indefinitely thanks to the Constituent Assembly, as exiled Attorney General Luisa Ortega Diaz said.
Despite all uncertainty, "experienced U.S. diplomats who know about Venezuela's crisis must do the job to mend bilateral relations," Shifter said.
"At one point, a negotiation must take place by finding common ground. Of course, there's no magic formula to achieve this end, and this is where the challenge is," Shifter added. "History teaches us that two [opposing] sides can find an agreement. Just look at the peace treaty between the Colombian government and the FARC guerrillas, after 50 years of internal conflict."