Airbnb to Halt D.C.-Area Rentals Through Inauguration Day After #DontRentDC Campaign
Last Wednesday's riots at the U.S. Capitol proved not only violent to the lawmakers gathered inside, but also to the neighborhoods where visiting protesters stayed. Some concerned citizens decided to take matters into their own hands by spreading the hashtag #DontRentDC on social media to discourage businesses from renting rooms in the area during President-elect Joe Biden's inauguration on January 20. The move has proved successful.
Airbnb announced today it would not offer reservations for the Washington, D.C., area next week and said it would refund anyone who had already booked there during that time. The company did not provide comment on if #DontRentDC played a part in its decision, but the temporary halt came after the hashtag and the organizers' message became popular on social media.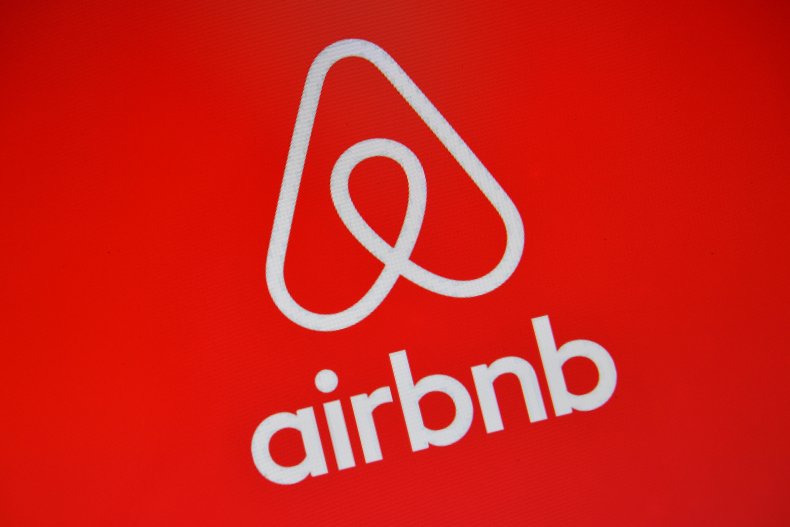 "I think I speak for a lot of people in the city that we were caught completely flatfooted last Wednesday," James Benson, a nonprofit salesforce consultant who started the #DontRentDC hashtag and campaign, said in an interview with Newsweek. "From what I saw at the Capitol, it looked like nobody was prepared for what was going to occur."
But it was what he witnessed around his D.C. home that caused him to spring into action. He said, "I was seeing on Nextdoor instances where Proud Boys and insurrectionists who were staying in our neighborhoods in Airbnbs were vandalizing property, including putting anti-Semitic bumper stickers on individuals' vehicles."
With the help of his friend, novelist Melanie Ho, and his partner, Benson began contacting Airbnb hosts in his neighborhood and elsewhere, in addition to the company itself. The group also spread the word on social media, and soon #DontRentDC was trending on Twitter.
One of the people who took notice was Janeese Lewis George, who was recently elected the councilmember for the district's Ward 4. George took to Twitter to encourage businesses to help minimize the threat of violence by not renting rooms and houses from January 17 to 20.
Councilmember George released a statement today to Newsweek following the news that Airbnb, and its subsidiary HotelTonight, halted rentals for next week. The statement read: "Cancelling rentals during Inauguration Week is the right decision to keep D.C. residents safe. This is not about limiting political speech, it's about defending our communities and our democracy from white supremacists who plan to inflict violence. I'm grateful to the community that organized to protect the District in this way. We must now work to ensure that this decision doesn't leave D.C. residents without permanent housing out on the streets during a really dangerous time."
The statement from Airbnb noted the company learned from law enforcement or media sources the names of people who used its service that also committed crimes during the January 6 riots. Those people, as well as anyone associated with hate groups, have been banned from using the company, according to the press release.
The organizers of #DontRentDC say their work isn't over yet, though. Benson and Ho both told Newsweek they'll continue putting the pressure on other businesses, including individual hotels and Airbnb's chief competitor VRBO, as well as private citizens to not rent out space for anyone around the time of the January 20 inauguration.
Ho told Newsweek via email she and the others behind the hashtag are discussing how to keep some spaces open for those who will need it next week. Along with housing health care workers, she wrote that exclusions to the rental ban should be made for "housing-insecure citizens who might have been staying in short-term rentals, the National Guard, and others have a place to stay without opening the floodgates."
Benson also mentioned that the campaign has been pressuring lawmakers to provide financial reimbursement to individuals losing money from not renting out rooms or houses. He said opening a GoFundMe campaign for people majorly affected by not renting their spaces is another possibility he may work on.
Otherwise, while bracing for the worst, Benson hopes everyone watches out for each other. He said, "I just take it upon my neighbors and my community to really watch each other's back during this time, as they should be practicing throughout their lives, but especially during the upcoming weekend and next Wednesday. I certainly will be."