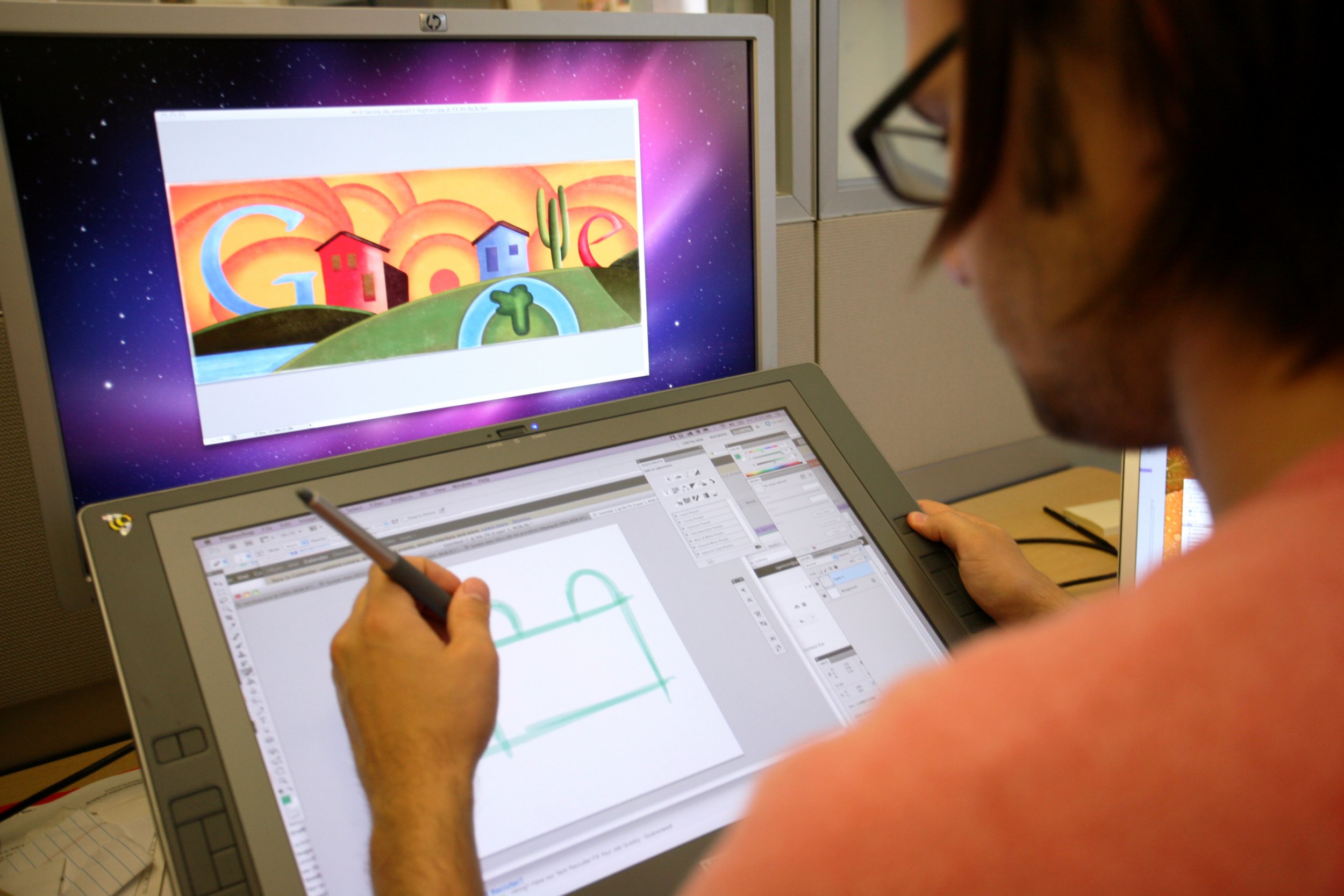 Google has been alerting winners of the Doodle 4 Google competition for a couple of weeks with individual presentations at their schools. Monday, the company opened up voting online and made the state and territory winning doodles public.
Each year, Google accepts doodles from students in kindergarten through grade 12 centered on one theme. This year's theme was "What inspires me?"
From those thousands of submissions, winners are chosen by a panel of judges that includes Olympians, athletes, actors, writers and the 2017 National Teacher of the Year.
The state and territory winners won Google Hardware, Google freebies and a special celebration, according to Google. Google didn't make an official announcement of the winners until 12 p.m. EDT Monday, but photos of the winners and their doodles have been appearing online for a few weeks now as they were individually notified. United States Senator John Hoeven of North Dakota congratulated the state's winner on Twitter.
The Washington D.C. public schools Twitter account also tweeted a photo of the District's winner and offered congratulations.
The final state and territory winner was notified Monday prior to the announcement online, Google told Newsweek. The public will be able to vote for their favorite doodle to help choose the national finalists and then the national winner will be chosen by Google executives from those five finalists. Public voting is open from 12 p.m. EDT Monday to 3 a.m. EDT May 19, according to Google.
Four national finalists who don't become the national winner will be chosen from the state and territory winners and they will each be awarded a $5,000 scholarship and the chance to visit Google Headquarters, according to Google.
One national winner will also be chosen and will be given $30,000 in college scholarship money and $50,000 in technology to donate to their school or non-profit of their choice, according to Google. The national winner will also have their doodle featured on Google's homepage.
​​