'Doogie Kameāloha M.D.': Meet The Cast of the Disney+ 'Doogie Howser' Reboot
Doogie Kameāloha M.D. is more of a rebirth than just a reboot, as the whole story of the original has been moved to the island paradise of Hawaii.
The original show, which launched the career of Neil Patrick Harris, followed a teenage prodigy who became a physician, with his chief of medicine father watching on.
While much of the story of the new Disney+ show follows a similar line, the Hawaiian landscape brings on a character of its own, as well as the addition of brothers and supportive co-workers alongside Lahela (played by Peyton Elizabeth Lee.)
The story mirrors showrunner Kourtney Kang's own life on Hawaii, while adding in the most familiar element of the previous show.
The children of Doogie Howser creator Steven Bochco, Dayne and Jesse Bochco, act as executive producers on the new series, firmly placing it in the Doogie Howser oeuvre.
Newsweek caught up with the main cast of the show ahead of its launch on Disney+.
Peyton Elizabeth Lee as Lahela "Doogie" Kameāloha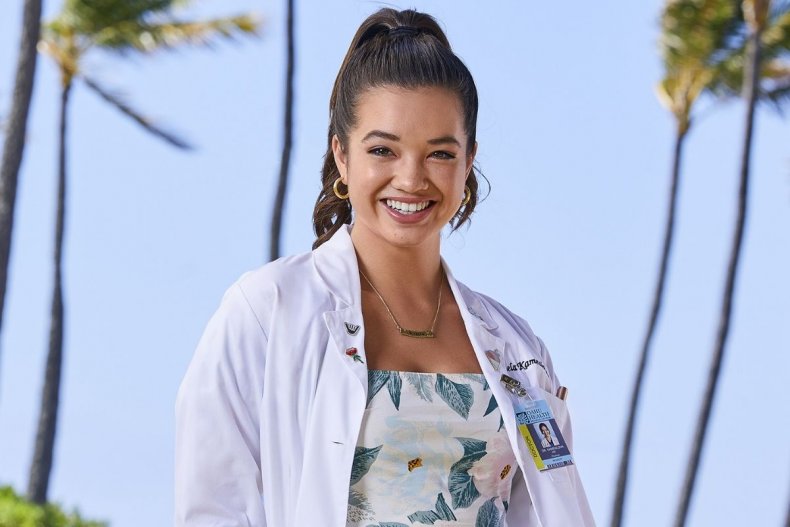 Lee stars in the show as the Doogie Howser figure, who is a wunderkind doctor who supervises residents and makes top medical decisions - despite only being 16 years old.
Doogie is thus named because of the original series, but she is dealing with far more than just her career as she navigates teenage crushes and family life.
Speaking to Newsweek, Lee explained how important it was for her to be a biracial main character leading a Disney show.
She said: "The characters that did look like us were never the lead, they were never the center of the story. They were never the main protagonist, they were a sidekick, or a side character.
"And I think, you know, growing up seeing anyone that looked like me being a side character definitely changes how you feel about yourself and your potential. So this character was very important for me because it does say, 'Hey, you don't have to look like everyone on TV, to be the main character of your own story, to be the romantic lead, to be the center of your world.
"I personally know the empowerment that grows from seeing people that look like you doing the things that you want to be able to do."
Kathleen Rose Perkins as Dr. Clara Hannon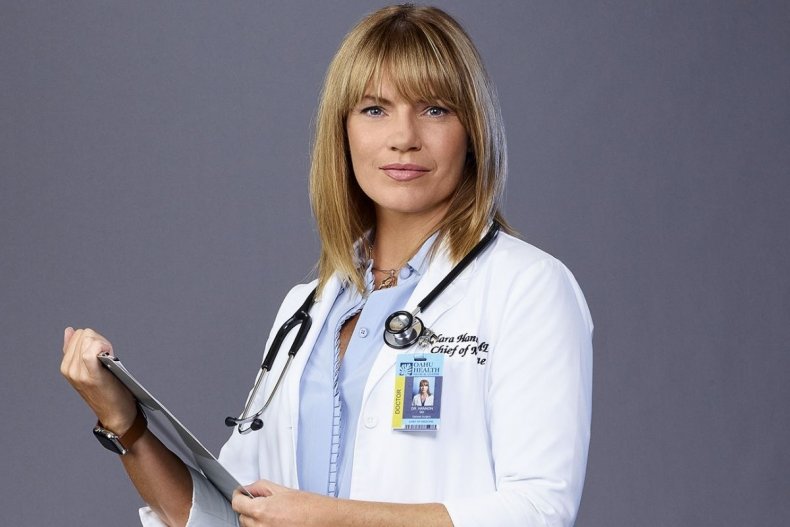 Doogie cannot be left to run a hospital alone, and luckily for her, her mother Dr Clara Hannon is the chief of the local hospital.
Dr. Clara is trying constantly to be there for Lahela, while raising her other two sons and keeping the flame alive with her husband Benny.
Perkins said of her character: "She's definitely type A, always on and always going and always doing and yeah, that's what drew me to her. She's got lots of layers, because she not only is very serious and career driven, but she can be pretty silly and really enjoy hanging out with her family and her amazing husband who's this more laid back, cool cat kind of character."
For Perkins, this mix of fun and focused is also seen in the show itself, as it includes comedy, drama, family and the workplace.
She added: "It's got lots of different layers and lots of different emotions up and down to play. There's lots of laughs laughing but there's also lots of crying so, so it runs the gamut."
Jason Scott Lee as Benny Kameāloha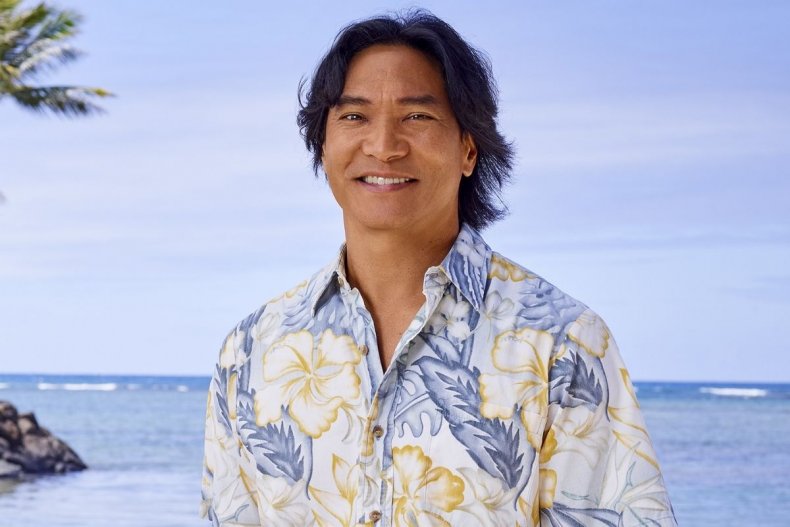 As Perkins mentioned, Benny is a far more laid back character, who wants to keep his family happy and romance alive.
Lee is a local boy himself, so felt he knew this character well before even stepping into the role.
He said: "Benny wasn't a hard stretch too much... he has this idea of wanting to create this Hawaiian paradise of life, you know, being able to go surfing, working a little bit, not too much. Being able to take his kids out in the ocean.
"There's a concern for his daughter growing up too fast, with Lahela being a young prodigy and, and I think Benny brings the cultural aspects and also the, the sort of aloha spirit, laid back kind of vibe to the show and to the ohana, as we say, the family."
Matthew Sato as Kai Kameāloha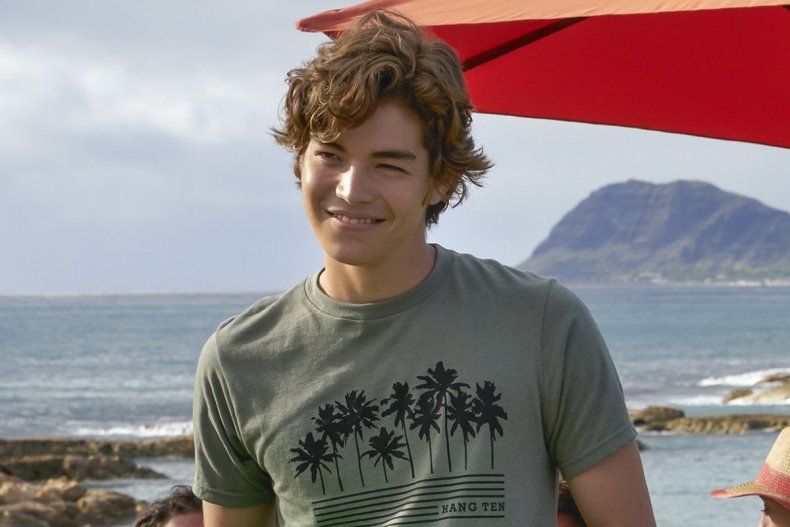 While Doogie may be a high achiever who puts pressure on herself to do her best, Kai arguably is not like that at all.
Sato said he enjoyed playing someone as "free-spirited" as Kai, who can occasionally show off his wisdom.
He said: "For me, it was super exciting to play this free-spirited, like, doesn't care about what's normal and doesn't care about what everyone else is doing. Just kind of does his own thing.
"And he's not looking to impress anyone. And he's not looking to do what everyone else is doing. He kind of finds his own path, which is really cool about Kai."
Wes Tian as Brian Patrick Kameāloha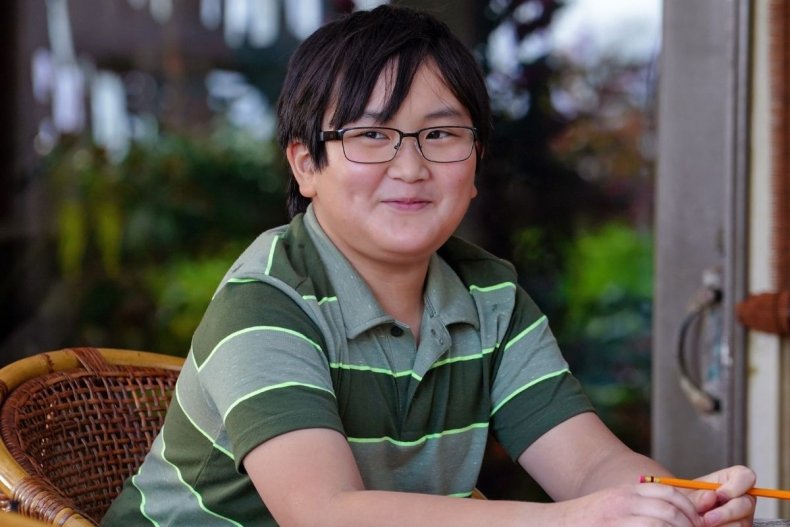 While Brian Patrick is nothing like Lahela, he is also unlike Kai, and is instead trying his best to be the cool, popular kid in school.
As the youngest, Brian Patrick does get many of the funny lines, which drew Tian to him on reading the script.
He said: "For me, it was. So unlike the older brother Kai, Brian Patrick is the little troublemaker and he tries to impress literally everyone he meets.
"And when I first read the script, I just thought his lines were hilarious. He was so funny. And I just looked forward to playing that character."
Emma Meisel as Steph Denisco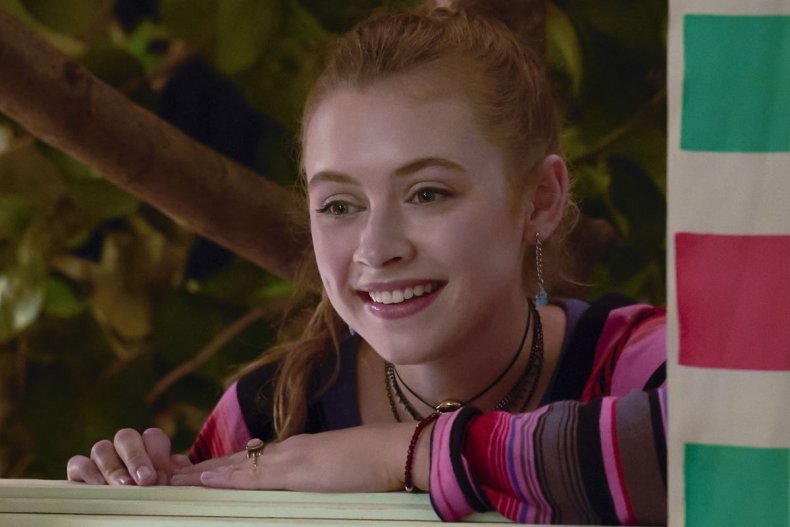 Similarly to Kai, Lahela's best friend Steph is a free spirit, though there is one thing in her life about which she is completely obsessed: Kai.
For Meisel, Steph's boldness at going after what she wants appealed to her, as well as the fact she can be an "extension" of the actress herself.
She said: "When I first auditioned for Steph, I just loved how she's bold and charismatic. And it's very similar to Matt's character Kai, how she is just unapologetically herself, very confident especially in her style, as well as her personality.
"She wears super fun earrings and really bold colours. And she just loves to make an entrance. And I feel like it's this extension of myself: where Emma gets insecure Steph just shines, which is so much fun to play."
Jeffrey Bowyer-Chapman as Dr. Charles Zeller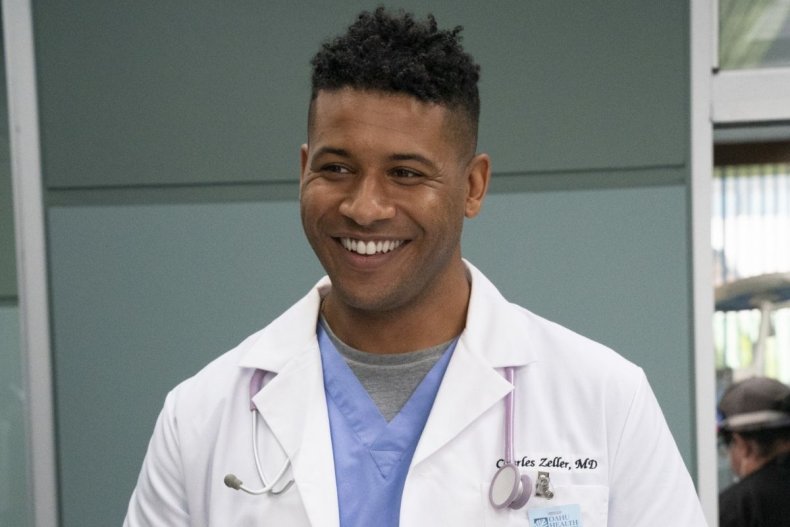 Of course, Doogie needs friends in the hospital to help her as she navigates the competitive world of medicine, and residents Dr. Charles Zeller and Dr. Noelani Nakayama are very much there to help, while also providing some comic relief themselves.
In Bowyer-Chapman's case, Dr. Charles is not local to Hawaii, but brings something fresh to the hospital as an outsider learning all about the culture of those around him.
He told Newsweek: "He very much befriends the two of them [Noelani and Lahela) and both of them being locals and him being the mainland transplant from the Midwest. The world and the island of Hawaii is all brand new to him.
"So he's very much the eyes into the island for the mainland audience. So through, you know, experiences in the hospital and venturing out onto the island itself with Lahela and Noelani, he learns of the history of the island of certain cultural traditions and he has a lot of fun along the way, he's so much fun to play.
"He's really joyous and bubbly and lights and always up to experience something great."
Mapuana Makia as Dr. Noelani Nakayama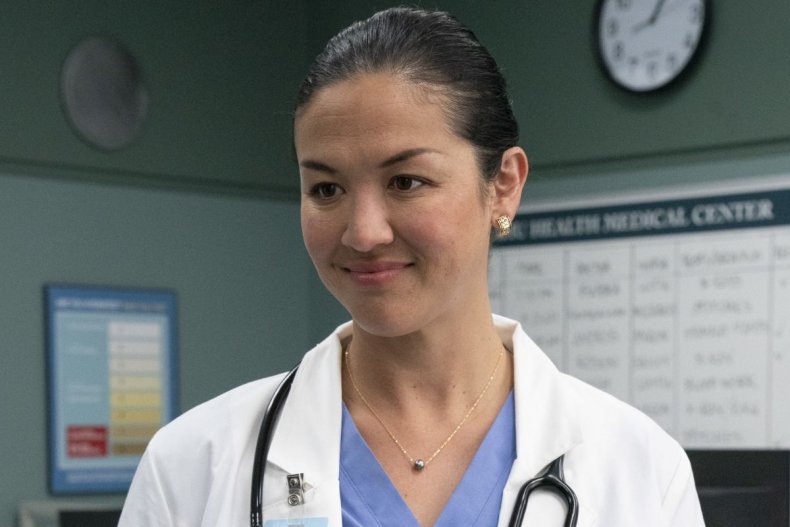 Dr. Noelani, while part of the dynamic duo, is also full of curiosity and "flirty" energy, though for Makia, what appealed was her slightly mischievous sense of adventure.
She said: "So I get to show Charles the ropes a little bit in terms of learning new words and learning new cultural phrases and trying new foods, but I think some of the favorite parts of my character initially when I just read her coming off of the paper, was how 'kolohe' she was, which in Hawaiian is kind of a troublemaker and a little bit mischievous. Always looking for the gossip in the room or what's going on and the trouble."
Makia described Dr. Noelani as someone who meant she was able to express aspects of her own character which usually are less obvious due to her own introverted nature.
She added: "It's really fun to play someone as vivacious as her, and also as intelligent because sometimes we don't always think of those two things getting to live in the same world."
Doogie Kamealoha M.D. launches on Disney+ on September 8, and releases weekly for 10 weeks