'Doom Patrol' Release Time: When Can You Watch New DC Universe Series Online
The next big DC Universe original series is Doom Patrol, based on the comic series and team by the same name.
Doom Patrol brings five misfit, and frankly unfit, heroes together to take down some of the DCU's most nefarious villains. The first episode premiere is set for Friday, February 15 and has an all-star cast of television and movie veterans.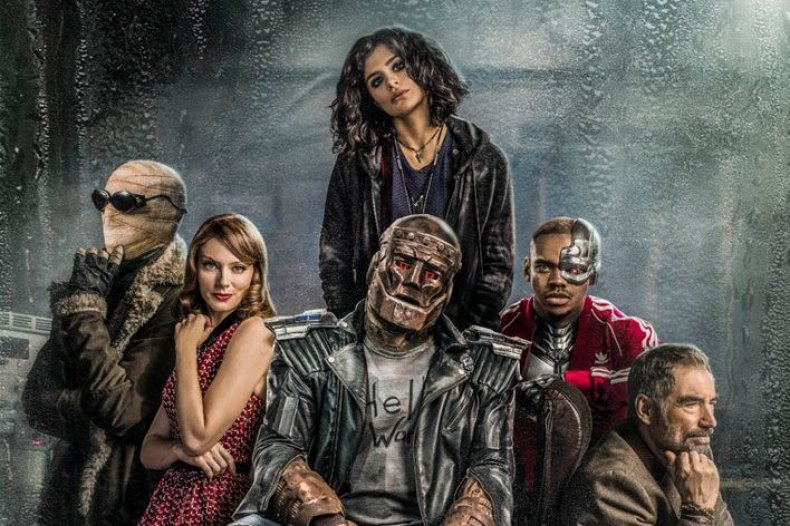 Here's the synopsis of the new Doom Patrol series.
DOOM PATROL reimagines one of DC's most beloved groups of Super Heroes: Robotman a.k.a. Cliff Steele (BRENDAN FRASER), Negative Man a.k.a. Larry Trainor (MATT BOMER), Elasti-Woman a.k.a. Rita Farr (APRIL BOWLBY) and Crazy Jane (DIANE GUERRERO), led by modern-day mad scientist Niles Caulder a.k.a. The Chief (TIMOTHY DALTON). Each member of the Doom Patrol suffered a horrible accident that gave them superhuman abilities, but also left them scarred and disfigured. Traumatized and downtrodden, the team found their purpose through The Chief, coming together to investigate the weirdest phenomena in existence. Following the mysterious disappearance of The Chief these reluctant heroes will find themselves in a place they never expected to be, called to action by none other than Cyborg (JOIVAN WADE), who comes to them with a mission hard to refuse. Part support group, part Super Hero team, the Doom Patrol is a band of superpowered freaks who fight for a world that wants nothing to do with them.
If you need even more background on the DC's strangest heroes, check out the clip from DC Universe below.
Subscribers of the DC Universe streaming service looking for when and how you can start watching the Doom Patrol series can find all the relevant information below.
WHAT TIME DOES DOOM PATROL APPEAR ON DC UNIVERSE?
The DC Universe streaming service is relatively new and the release times for its original series has varied in the past.
DC Universe's first live-action original, Titans, released its first episode in the early morning hours. While the third season of Young Justice released around 9 a.m. EST on the streaming service.
It's unclear when you can start watching the first episode of Doom Patrol but we'll update as soon as we learn more.
HOW TO WATCH DOOM PATROL ONLINE
Doom Patrol is only available through the DC Universe streaming service. The new platform will be the home of exclusive content like the live-action Titans series and Young Justice: Outsiders.
DC Universe is offering a free seven-day trial as long as you input your credit card information so you can try it out for yourself.
Are you excited to watch Doom Patrol? What do you hope comes to the DC Universe streaming service in the future? Let us know in the comments section below.