'Doomsday Clock #6': Gary Frank Teases Original Nite-Owl In New Cover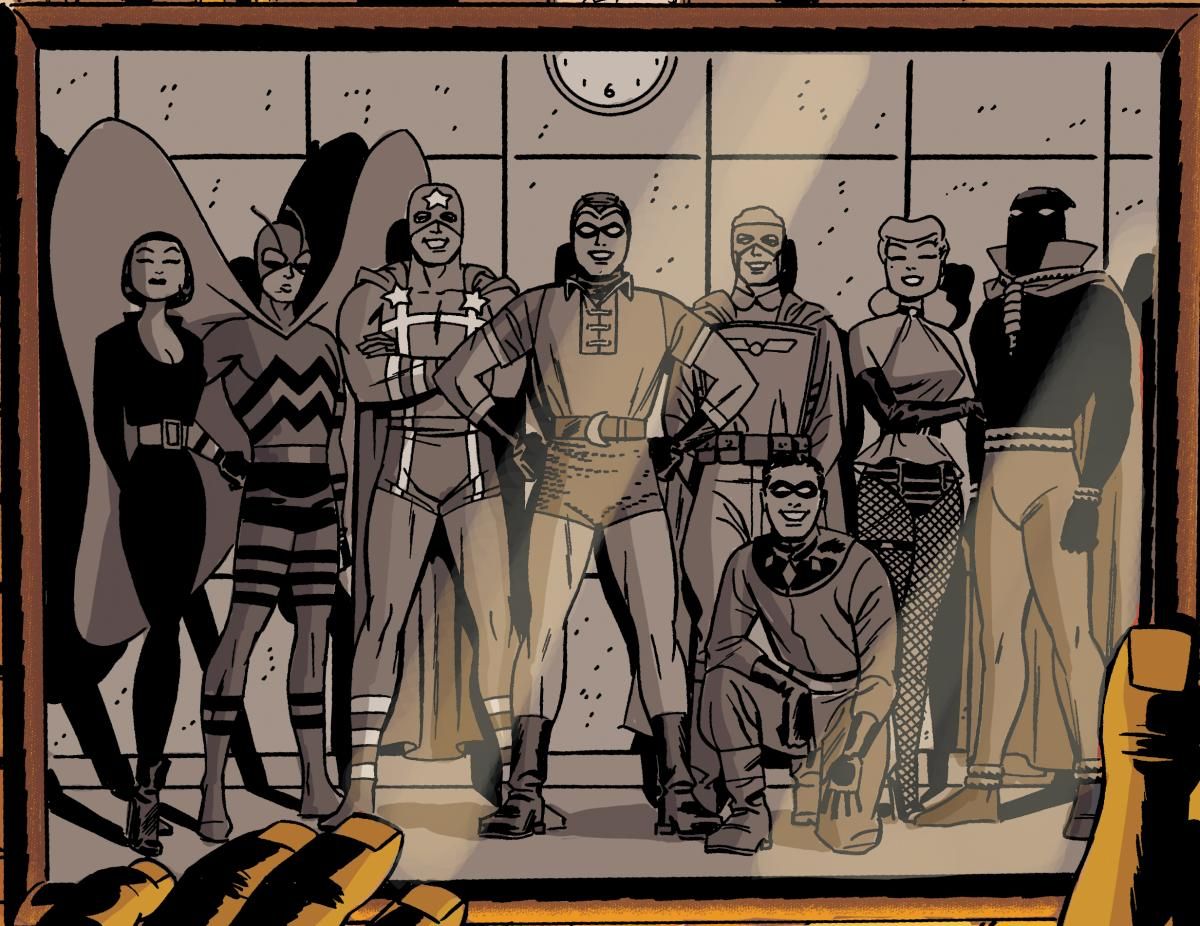 Doomsday Clock # 6 won't hit comic book shop shelves until summer due to series delays, but Gary Frank is clearly ready for the big drop. The artist revealed the upcoming Doomsday Clock cover on Twitter, teasing a major character we haven't seen since Watchmen: Nite-Owl. Unfortunately, it's Hollis Mason in marionette form. Alan Moore and Dave Gibbons had Mason killed by the Knot-Tops gang in the original Watchmen story.
What's most intriguing about this cover isn't necessarily the prospect of Nite-Owl's appearance, it's the formation. Lined up side by side with new Doomsday Clock character Marionette, is there a connection between the two we have yet to read about?
Doomsday Clock #3 did bring back Eddie Blake, a.k.a. The Comedian. So while we'd like to believe Nite-Owl is still dead, there's no telling what Doctor Manhattan is capable of without an informed explanation for the controversial return of The Comedian. The panel shows Veidt murder The Comedian, pushing him through the window just like in Watchmen. However, this time, he ends up in a body of water swimming toward the surface. He makes his way to shore and we see Doctor Manhattan welcome him to the DCU.
While the prospect of Nite-Owl is certainly exciting, we are getting ahead of ourselves. Doomsday Clock #4 arrives April 4 and the solicitation teases a "shocking revelation about the aftermath of Ozymandias' actions and how they reach into even the darkest corners of the DC Universe." Hopefully, this issue will shed some light on the series' overarching mysteries. At the top of the list are the 10 missing years of DC universe continuity. Second is why Doctor Manhattan saved Superman's father, Jor-El a.k.a. Mr. Oz, and placed him on Earth. Third, we'd like to know more about the validity of this "Superman Theory."
The solicitation for Doomsday Clock #5, arriving May 23, is much more obscure but does tease an answer to two other important question: Why is the Comedian back? And who is Rorschach? "The Comedian lives!" the summary reads. "The Mime and Marionette loose in Gotham City! Rorschach is locked in the bowels of Arkham Asylum! Secrets will be revealed as the Doomsday Clock ticks on … "
In late January, Frank tweeted out his progress on what now appears to be the variant cover for Doomsday Clock #6 . It may be the most memorable in the series thus far, especially if you are a fan of Geoff John's new creations: The Mime and Marionette. Brad Anderson followed up with a colored version as well and it's the perfect artwork to get you hype about what's to come. Any good theories? Let us know in the comments.