Doomsday Conspiracy Theorist Ordered to Stop Building Nuclear Bunker in His Yard
An Australian doomsday prepper has been ordered to stop building a nuclear bunker on his property after losing a battle with neighbors who called his project "embarrassing."
Jakov Loncarevic, a former Yugoslavian man who migrated to Australia in 1979, has been ordered to halt work on his nuclear-proof fortifications by the local council, Australia's Nine Network reported.
Loncarevic has spent more than 20 years turning his suburban home in Minyip—a small town located in southwestern Australia—into a fortress where he can wait out a nuclear winter.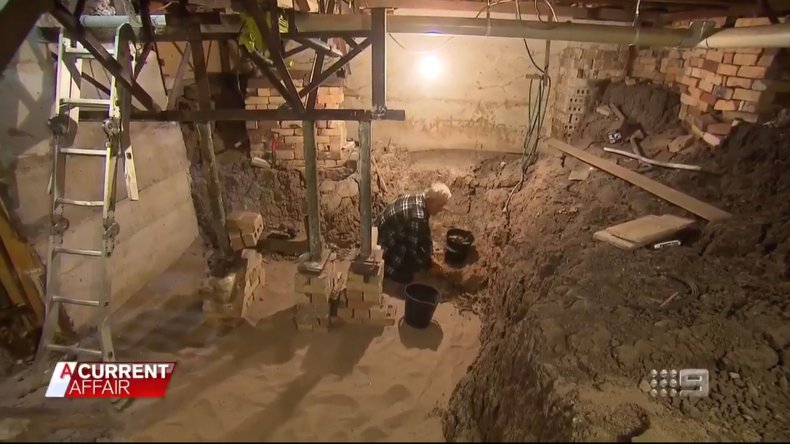 Loncarevic hauled 40,000 buckets of soil out from under his house to make room for the 13-foot deep bunker, replacing it with 2,500 bags of concrete, 40 tons of recycled steel and 20 tons of wood. Loncarevic has also cut down all 72 trees on his property to minimize the risk of fire.
As well as clearing the space, Loncarevic has been filling his bunker with everything he would need to survive the end of days, claiming to have enough supplies to stay underground for two years. His exhaustive stash of necessities includes 132 gallons of water, 1,984 pounds of sugar, 440 pounds of rice and dried beans, 264 pounds of honey, 200 pairs of socks, 200 pairs of underwear and 100 t-shirts.
His "emergency survival place" will ensure that Loncarevic survives "in case of unforeseen events," he explained. "When conditions become unbearable at floor level… I'm down here."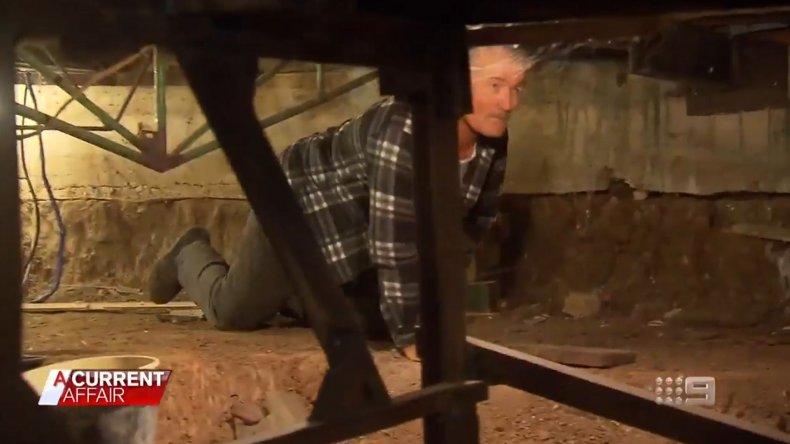 He might be ready for World War III, but it seems Loncarevic was unprepared for a war with his neighbors and the local council, which has ordered him to stop building after receiving a number of complaints from residents.
One person complained that she has been unable to sell her house and nobody wants to live next door to a sprawling nuclear bunker. "It's embarrassing. It's frustrating. It's wrong," she told the program.
The neighbor said she is willing to practice an ethos of "live and let live" to an extent, but said her son had been told off by Loncarevic when crossing onto the property to retrieve a ball. "My kids need to feel safe as well," she said.
Another neighbor called the project, "a bulls*** house."
For his part, Loncarevic thinks angry neighbors should "calm down," noting, "I have medicine for them. It's not sweet [medicine]."