DoorDash Customer Allegedly Shoots Driver, Tries to Steal Car During Delivery
A DoorDash customer allegedly shot a driver and tried to steal his car during a delivery last week, prosecutors said.
The driver, who police have not identified, was making deliveries in Hazel Crest, Illinois—just south of Chicago—last Wednesday with his girlfriend when he was bringing a McDonald's order to the customer, The Chicago Sun-Times reported.
During the delivery, the driver got out of his car to drop off the order when 17-year-old Corey Lesser allegedly jumped in the front seat, pointed a gun at the driver's girlfriend and demanded she exit the car, the newspaper reported.
The driver heard the commotion and jumped back into the passenger seat to stop Lesser. But Lesser then allegedly shot the driver in the groin, according to the Sun-Times.
Lesser crashed the car and began running, but police eventually arrested him, the newspaper reported.
There were four other reports of carjackings against DoorDash drivers in the area on November 27 and 28, the newspaper noted. Lesser was reportedly listed as the customer in two of them.
During the attempted carjacking last Wednesday, the name listed was different but had the same IP address as the orders placed under Lesser's name, prosecutors said.
Lesser is being charged as an adult with attempted murder, among other felony counts, according to the news station. A judge ordered him to be held on bail, and he is set to appear in court again on Wednesday, according to the Sun-Times.
The driver spent two days in the hospital but has since been released, according to the newspaper.
"We are devastated to hear about this tragic, violent incident and have been in contact with the Dasher to offer our support and wish him a full recovery. The safety of our community is extremely important to us and we've reached out to local law enforcement to assist them as they investigate this senseless crime," a DoorDash spokesperson wrote in a statement to Newsweek on Monday.
Attacks on delivery drivers happen from time to time in the United States. In August, a person fatally shot a 48-year-old DoorDash driver named Noel Njoku while making deliveries in Maryland. Officers found the driver in his car suffering from gunshot wounds.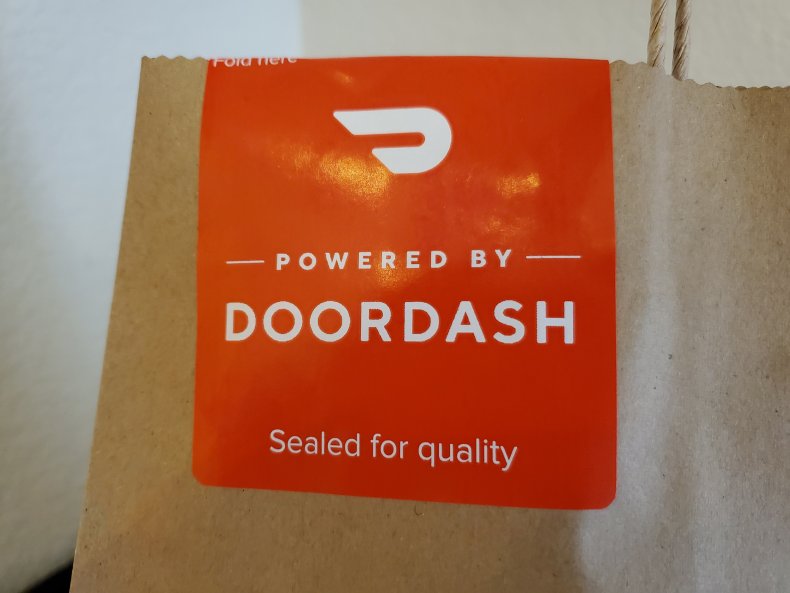 He was taken to a hospital but died shortly after.
In March, an UberEats driver was also killed while making deliveries in Washington D.C. Video posted to Twitter showed the driver, 66-year-old Mohammad Anwar, arguing with the suspects and yelling: "They're thieves. This is my car."
The suspects—two teenage girls—allegedly assaulted Anwar with a stun gun before driving off and crashing his car. First responders took him to the hospital, where he was pronounced dead.