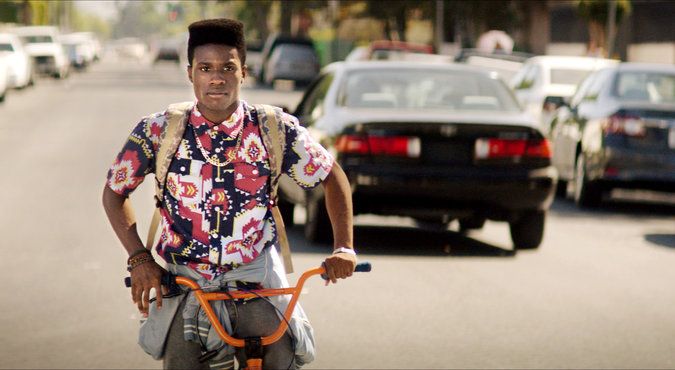 Updated | In what appears to be a first for Hollywood, moviegoers will be able to use bitcoins to purchase tickets for the new indie film "Dope" when it opens in 900 theaters across the country on Friday.
The movie, which is produced by Forest Whitaker, Pharrell Williams and Sean Combs, tells the story of a high school geek named Malcolm who is an avid fan of '90s hip-hop and new technology. "I just read that money as we know it is dead," Malcolm says at one point in the film. "Soon the world is only going to buy and sell products using bitcoins."
The movie has been receiving plenty of buzz since it debuted at the Sundance Film Festival in January, and the studio behind it, Open Road Films, decided to accept bitcoins as a part of its marketing strategy.
Those who have bitcoins to spend must purchase their tickets on MovieTickets.com. The site uses GoGoin, an international payment platform, to process each transaction.
Though MovieTickets.com insists Bitcoin acceptance was first implemented when Dope tickets went on sale, a customer question answered on their site from January suggested the site at least aimed to accept Bitcoin at certain locations months ago. The FAQ page, seen below, was updated on June 19.