'Dopesick' Creator Danny Strong Wants Season 2 to Explore 'Criminal Misbranding' of OxyContin
Dopesick creator Danny Strong says there are plenty more stories to tell and crimes to document in a potential second season.
The drama stars Michael Keaton, Will Poulter and Kaitlyn Dever, and charts the rise of America's opioid crisis—focusing on Purdue Pharma's involvement and its production of the drug OxyContin. The entire first season is available to watch now on Hulu.
There's currently no word on whether the show will be renewed for a second season, but Dopesick writer and director Strong told Newsweek he knows what he'd like to focus on next.
"Maybe there could be a Season 2," he said, "I think that's because the show ends in around 2007, and shockingly, there was a part of the 2007 settlements with Purdue when they pled guilty, [that] there was a number of safeguards so they wouldn't partake in this behavior again.
"And surprise surprise, Purdue Pharma blew off the safeguards, completely ignoring them and continued their criminal misbranding and marketing of this drug for the next 13 years," Strong said.
Dopesick tells the story of America's opioid crisis from a number of perspectives: the patients who became addicted to the drug, a doctor prescribing them, a low-level sales representative pushing OxyContin, and the Purdue Pharma executives who continued to mislabel the dangerously addictive drugs.
Strong previously spoke to Newsweek about how he chose to portray Richard Sackler (played by Michael Stuhlbarg), the former president and president of Purdue Pharma. Strong said while many Americans see him as a "greedy American Hitler," he tried to find the motivation behind his actions in pushing OxyContin onto the American population.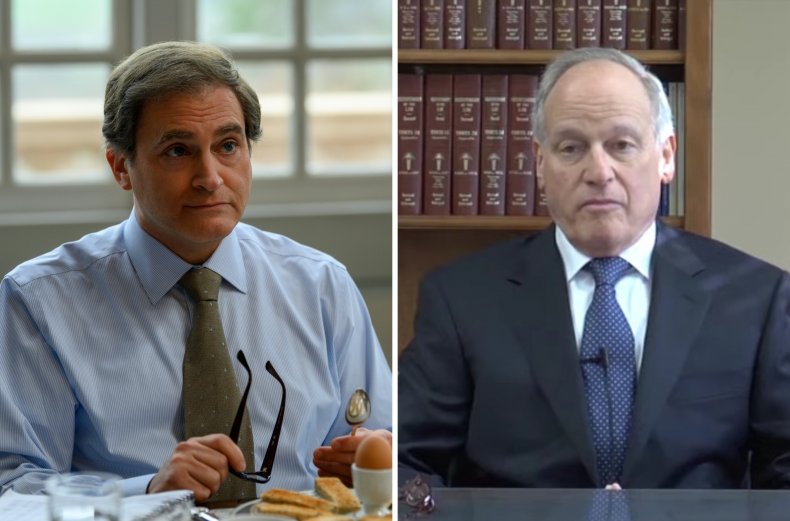 In 2007, Purdue Pharma pled guilty to fraud and kickback conspiracies, and paid over $600 million to settle the federal charges but continued to market and sell opioids as recently as 2019. In September 2019, Purdue Pharma filed for Chapter 11 bankruptcy but in March 2021, a bill was introduced by the House of Representatives that would prevent the bankruptcy judge from granting members of the Sackler family legal immunity during proceedings.
The series Dopesick concludes in 2007, but Purdue Pharma operated for another 12 years, and Strong thinks that's enough material to warrant a Season 2. He told Newsweek: "I believe Purdue Pharma has committed plenty of crimes that we could dramatize in a potential Season 2.
"But it's not the priority right now. Right now we'll just see how it goes," Strong said.
All eight episodes of the first season of Dopesick are available to watch on Hulu now. UK viewers can watch Dopesick on Disney+ with new episodes dropping every Wednesday.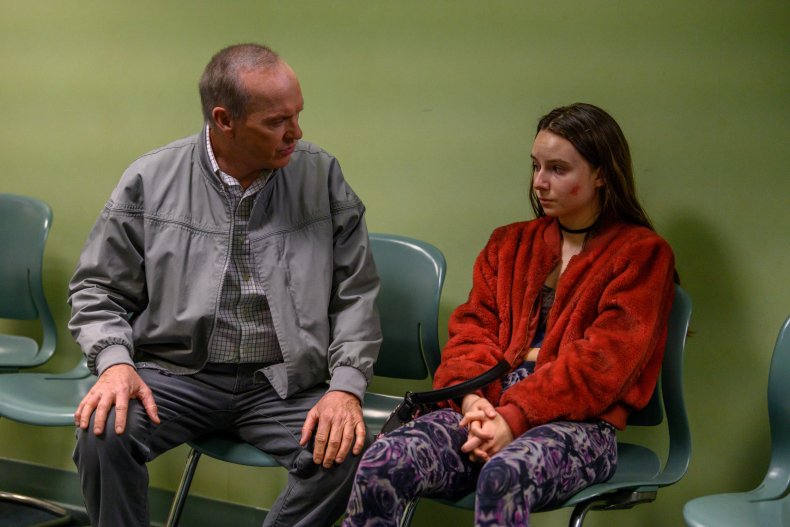 Update 11/18/21, 8:30 a.m. ET: This article was updated to add the UK broadcast details.