Dorinda Medley Is the Latest Star to Leave 'Real Housewives of New York'
The Real Housewives of New York is losing one of its most glamorous apples. Dorinda Medley says that she's exiting the Bravo reality show.
The 55-year-old socialite revealed that she will not be returning to the Real Housewives franchise for another season, in a shocking Instagram post shared on Tuesday.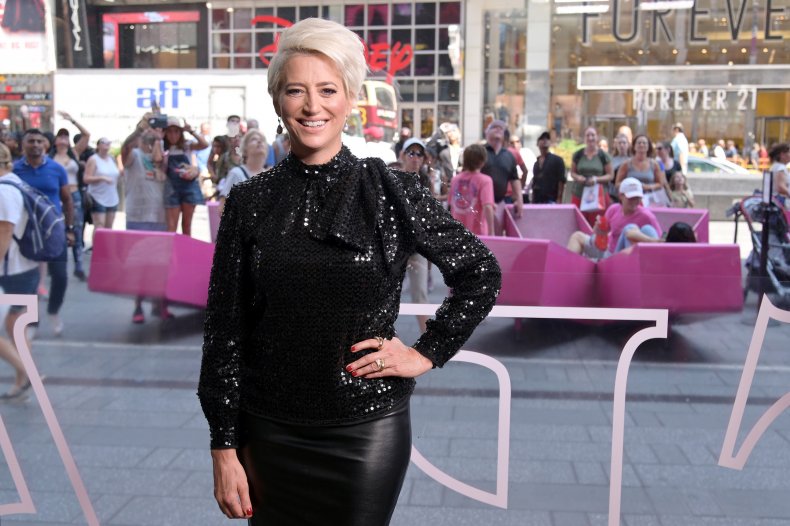 "What a journey this has been. I have laughed and cried and tried to Make it Nice...But all things must come to an end," Medley wrote. "This was a great outlet for me to heal when my late husband Richard passed away. I have met so many interesting people and learned so much about myself, about life and about women along the way. Thank you to Bravo and NBC for the incredible ride and to my cast mates for constant stimulation and entertainment. I wish you all health, happiness and success."
She concluded the message adding, "Clip!," referencing her signature catchphrase that she often used on the show, starting back in season 9, when she repeatedly yelled the word at castmate Sonja Morgan during an argument.
Since joining the reality series six seasons ago in 2015, Medley became a big hit with viewers who enjoyed her sassy personality, hilarious one-liners and frequent sparring with cast members like Morgan, Ramona Singer, Luann de Lesseps and Season 12 newbie Leah McSweeny.
Although Medley didn't appear on RHONY until season 7, she was originally approached to join back when the show was in development in 2008. Medley was friends with Singer, whose daughter attended the same school as Medley's daughter, Hannah Lynch, and she was buddies with de Lesseps, whom she met years before at a bar mitzvah.
"They came to me. I was like, 'It sounds like the most ridiculous idea. They're going to follow around women in New York?' I just didn't get it. Also, the timing wasn't right. I wanted to just be all-mom at that point and focus on [Hannah]," Medley told Refinery29 in a 2019 interview. "It wasn't the mode I was in."
After Medley's husband Richard Medley died in 2011, the reality star said she began considering joining the cast, but she never actually intended to remain on RHONY for as long as she did. "When I went on the show, I said to everyone, 'Okay, I'll do it, but I'm only going out for one year, and I'll probably only end up being a friend,'" she explained to Refinery29.
Following her announcement, many fans took to social media to express how sad they were to learn of her departure. Andy Cohen, creator and executive producer of the Real Housewives franchise, was among the many fans to comment on Medley's post, writing, "What a ride. Unforgettable."
Former RHONY star Bethenny Frankel—who left the series (for the second time) in 2019—commented on the news on Twitter, sharing a photo of herself alongside Medley and writing, "You will be missed."
Medley's reps were unable to provide further comment to Newsweek.
In June, Medley's former co-star Tinsley Mortimore also announced that she would no longer be appearing on RHONY.
Dorinda Medley Is the Latest Star to Leave 'Real Housewives of New York' | Culture