'Real Housewives of New York' Star Dorinda Medley Says She 'Doesn't Have a Drinking Problem' Despite Castmates' Claims
Real Housewives of New York star Dorinda Medley denied having a drinking problem while appearing on Watch What Happens Live on Wednesday.
The reality star faced criticism over her habitual drinking on the show after she got into a verbal confrontation with castmate Luann de Lesseps during a recent Season 10 episode of the Bravo series. Another RHONY cast member, Bethenny Frankel, called Medley a "drunk" during Wednesday night's episode.
Medley shot down the comments on her alcohol use, telling Live host Andy Cohen questions regarding her consumption was "the most ridiculous thing."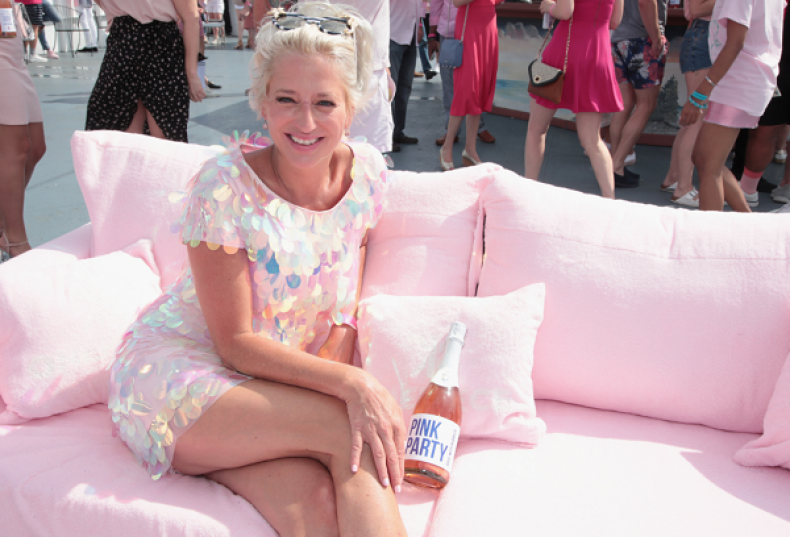 "People see the way I run my life. I have a wonderful life," Medley said. "But if you never want me to drink again on TV, I won't. That'll be done."
She added, "I don't have a drinking problem. We got to stop that topic."
Medley, who joined RHONY during Season 7 in 2015, noted the irony of her castmates discussing her drinking habits considering that many of them, she said, drink just as much as she does, if not more. "There's a lot of pots calling the kettle black," Medley said.
"I don't think anyone is in a position to be speaking like that. Especially people who are supposed to be having your back. So I don't think of it. I think it's just banter, and people like to talk because I don't think they like to look at themselves," she continued. "Believe me, if we really dragged up every time we brought up someone's drinking on the show, the whole place would be a s*** show. It'd be one big rehab."
Since RHONY debuted in 2008, drinking has been a steady activity for many of the housewives, including Lesseps, whose questioning of Medley's alcohol use led to their explosive argument on the show. Lesseps was sober during the time of her fallout with Medley; she checked into rehab for the second time in July after spending 27 days in an alcohol treatment program during the winter.
Meanwhile, Frankel, who is often seen having drinks on the show, is the founder of liquor company Skinnygirl.
"I think it's just an opportunity to point the finger. You know what they say…when you point the finger, there's three pointing back," Medley said.