Remembering Doris Day in Quotes: 'If I Can Do It, You Can Do It, Anybody Can'
Doris Day died on Monday. The legendary Hollywood actor and singer was 97 years old.
The Doris Day Animal Foundation confirmed her death, caused by pneumonia, in a statement on Monday. "Day had been in excellent physical health for her age, until recently contracting a serious case of pneumonia, resulting in her death," the organization said.
Considered one of Hollywood's biggest blonde bombshells in the 1950s and 1960s, Day was known for starring in films like Calamity Jane and That Touch of Mink. However, it was her roles alongside actor Rock Hudson that skyrocketed her to fame, including the 1959 blockbuster Pillow Talk. She also starred alongside the late Hudson in films like Lover Come Back and Send Me No Flowers.
In addition to her film appearances and popular songs like "Whatever Will Be, Will Be (Que Sera, Sera)," Day was also known for her activism for animal rights. She spent much of her time advocating for animals following her retirement from show business in the 1980s and was quite often quoted on her love of dogs and cats. Day, who lived in Monterey, California, spent much of her time during the last years of her life working with her animal foundation.
Read on below for a few of Day's most notable quotes during her lifetime.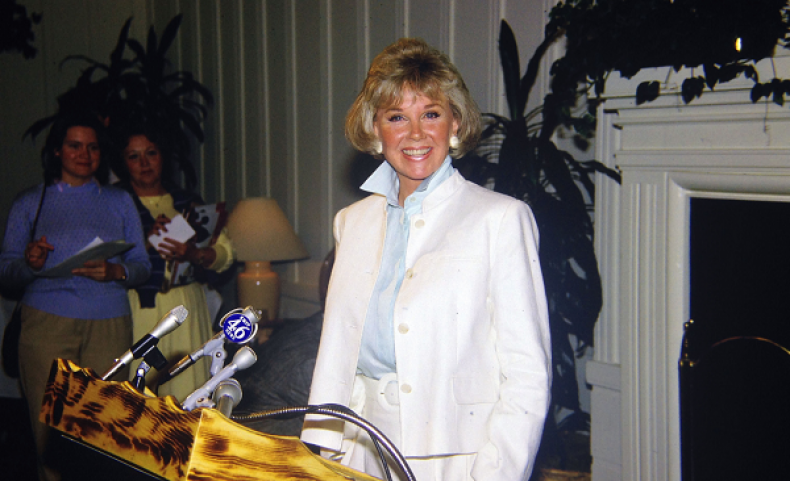 "If I can do it, you can do it. Anybody can."
"I never met an animal I didn't like, and I can't say the same thing about people."
"Well I do find the beauty in animals. I find beauty everywhere. I find beauty in my garden."
"Gratitude is riches. Complaint is poverty."
"I've been through everything. I always said I was like those round-bottomed circus dolls—you know, those dolls you could push down and they'd come back up? I've always been like that. I've always said, 'No matter what happens, if I get pushed down, I'm going to come right back up.'"
"I have found that when you are deeply troubled, there are things you get from the silent devoted companionship of a dog that you can get from no other source."
"I'm not going to go around with a long face—that's a waste of time."
"I like joy; I want to be joyous; I want to have fun on the set; I want to wear beautiful clothes and look pretty. I want to smile, and I want to make people laugh. And that's all I want. I like it. I like being happy. I want to make others happy."
"The really frightening thing about middle age is the knowledge that you'll grow out of it."
"Any girl can look glamorous…just stand there and look stupid."
"Middle age is youth without levity, and age without decay."
"Killing an animal to make a coat is sin. It wasn't meant to be, and we have no right to do it. A woman gains status when she refuses to see anything killed to be put on her back. Then she's truly beautiful."
If you want to see more of her best work, check out Newsweek's guide on Doris Day's best films, songs and TV shows you can stream now.
Remembering Doris Day in Quotes: 'If I Can Do It, You Can Do It, Anybody Can' | Culture