Doris Day: Lesser-Known Facts About the Legendary Actor and Singer
Legendary actor and singer Doris Day passed away Monday at the age of 97, and her well-lived life was one of excitement, love and compassion.
Day was beloved both for her professional and personal contributions to the world. Famous for her roles in films such as Calamity Jane, The Man Who Knew Too Much and Pillow Talk, Day also left her mark on the world through her family and her foundation, which has provided help to animals and those who love them.
The basic facts about Day's life are easily found through a simple internet search, but over the years, people have also revealed other insight into actions she took that affected others.
Animal Activism
Along with founding the Doris Day Animal Foundation to help find homes for animals, over the years, Day rescued and fostered hundreds of animals at her own home and was affectionately known as "The Dog Catcher of Beverly Hills."
In 2018, Day donated $1.5 million to support Florida Amendment 13, which would prohibit parimutuel operations from racing greyhounds or any other dogs for wagering, according to the Orlando Sun-Sentinel. It was on the 2018 midterm ballot in Florida and was approved.
Acting
Although she had many notable roles to her name, Doris turned down quite a famous one. ,According to Variety, she opted to not take the part of Mrs. Robinson in the film The Graduate, starring Dustin Hoffman. The role went to Anne Bancroft instead.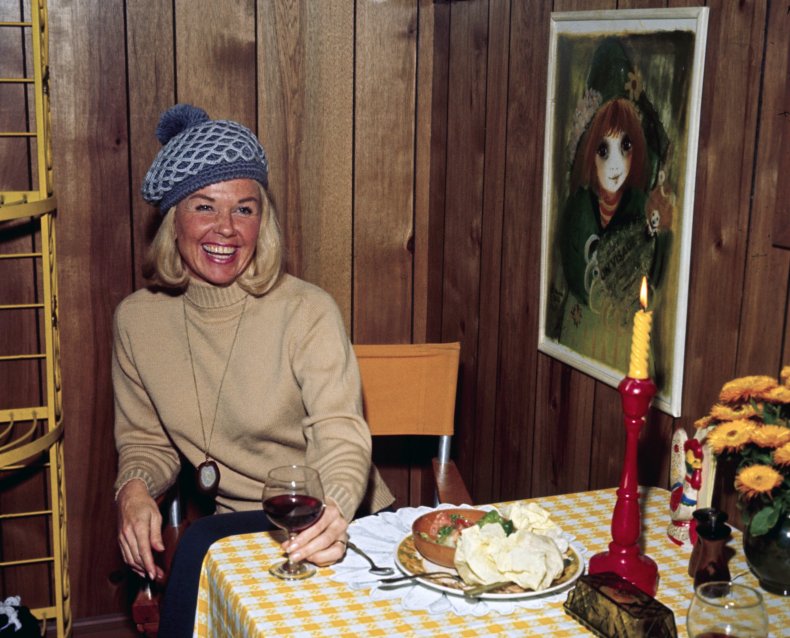 Day's sitcom, The Doris Day Show, ran weekly for five years, but Day wasn't involved in the earliest stages of its creation. Her husband, Martin Melcher, committed her to appear in the television series without her knowledge, according to WXIX.
Family
Beach Boys singer Mike Love wrote in his 2016 memoir, Good Vibrations, that Day had possibly saved her son from being murdered by serial killer Charles Manson's followers.
Terry Melcher, her only son, lived in a home on Cielo Drive in Los Angeles with his then-girlfriend, actor Candice Bergen. Melcher became acquainted with Manson, who, according to Love, became enraged after Melcher declined to sign him to a record deal.
Manson's first victims were the occupants of Melcher's rented home, however, he and Bergen no longer lived there, having left seven months earlier. The relocation was allegedly because of Day.
"The move was no accident. Terry, Doris' only child, was extremely close to his mom. He had told her about Manson—and about some of his scary antics, his brandishing of knives, his zombie followers—and that Manson had been to the house on Cielo and she insisted he move out," Love wrote, according to People.
In August 1969, months after Melcher moved, several of Manson's followers murdered actor Sharon Tate, who was eight months pregnant at the time, and four others at the home.