Pee-tape Dossier Firm Also Had Dirt on the Clinton Foundation From Russians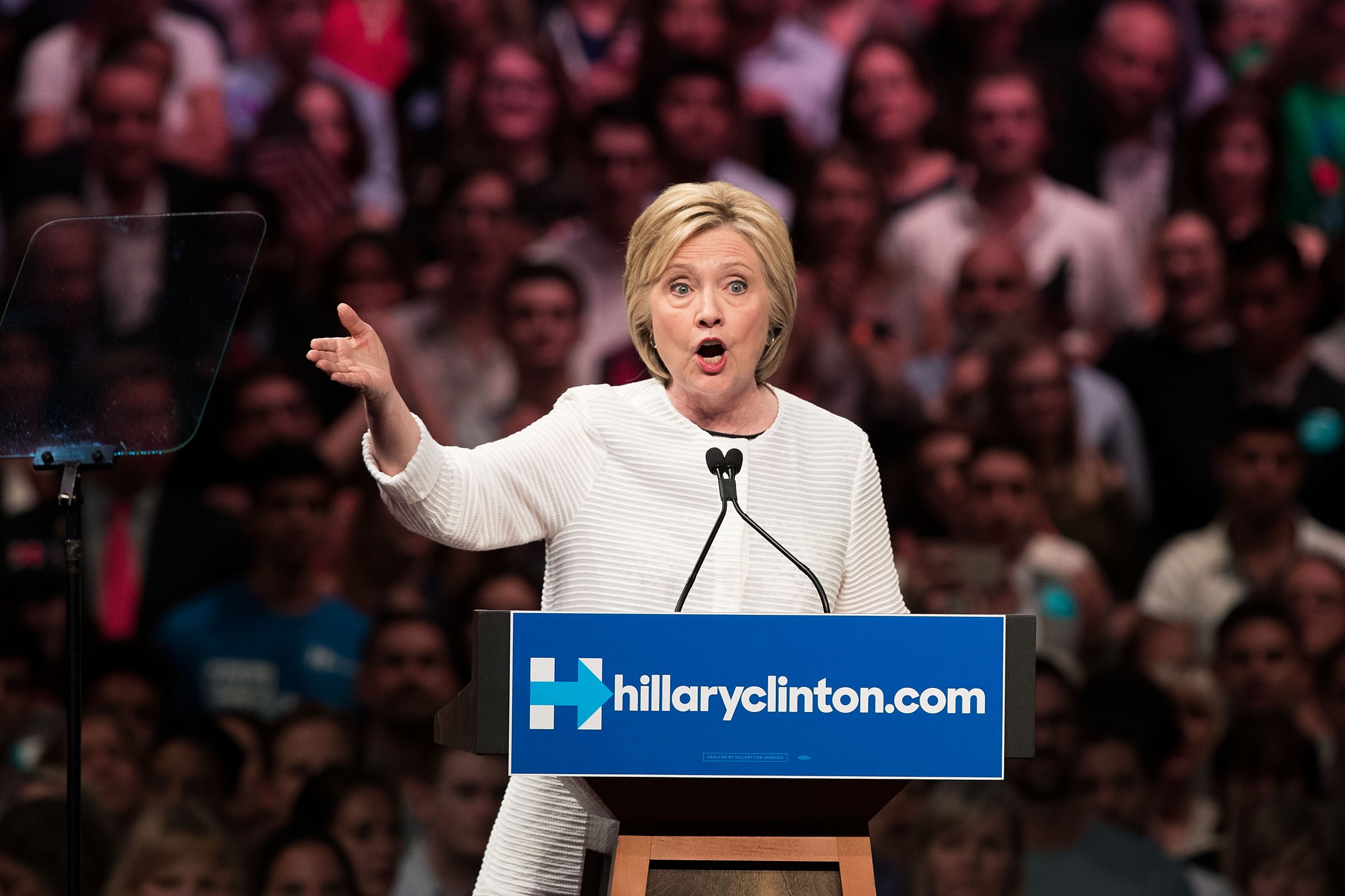 The producers of the infamous Trump-Russia dossier also had information on Clinton Foundation donors that was offered to Donald Trump Jr. by a Russian lawyer during their June 2016 meeting at the family's titular tower.
Fusion GPS, which hired a former British spy to tap his Russian contacts and find political opposition research on President Donald Trump, reportedly also found information on the Clinton donors through a separate and "unrelated" investigation, Reuters reported Friday morning, citing three unnamed sources. The supposedly damning research was a legal memo that showed the Ziff Brothers, an investment firm, had donated to the Clinton Foundation. The U.S.-based firm had reportedly illegally bought shares in a Russian company and avoided paying taxes, The New York Times reported last month.
The information the Russian lawyer, Natalia Veselnitskaya, intended to hand over to Trump Jr., the president's eldest child, came directly from Fusion GPS. The investigative firm was originally hired by the New York–based law firm BakerHostetler, which represented a Russian businessman named Denis Katsyv.
Katysv was engaged in a dispute with British-American financier William Browder, who uncovered millions of laundered and untaxed funds in Russia and accused the Russian government of murdering lawyer Sergei Magnitsky to silence their findings. Magnitsky's death in 2008 while in police custody eventually led to the Magnitsky Act, which punishes governments for human rights abuses with sanctions and enraged Russian President Vladimir Putin.
One of Fusion GPS's co-founders, former investigative reporter Glenn Simpson, met with Veselnitskaya before and after she sat down with Trump Jr., Trump son-in-law and current White House adviser Jared Kushner and then–campaign manager Paul Manafort, according to Reuters.
However, Simpson told the Senate Judiciary Committee in August he did not know about the meeting until media reports earlier this year.
The latest revelation came as President Trump and other Republicans suggested Russia was helping the Democrat Hillary Clinton's campaign and not Trump's before Election Day 2016. The billionaire, who nicknamed Clinton "Crooked Hillary" during his campaign, has called for an investigation into the Democrats and the former secretary of state and vehemently denied the 35-page dossier's claims of Russian attempts to meddle in last year's election in his favor.
Fusion GPS was originally hired by the conservative Washington Free Beacon newspaper to find dirt on Trump, but the Clinton campaign later picked up the tab.
Simpson has agreed to sit before the House Intelligence Committee, one of the several congressional inquiries into Russia's election meddling, next week, according to CNN. The session will be behind closed doors on Tuesday. Fusion GPS is also fighting a subpoena seeking its bank records.