'DOTA 2 Auto Chess' Comes to Mobile: How to Download Viral Sensation on iOS and Android
DOTA 2 Auto Chess has become a phenomenon, as players continue to fall in love with the Chinese mod that combines the MOBA with a traditionally popular board game. The mod, released in January, has taken Steam by storm and been downloaded and played by more than six million players around the globe.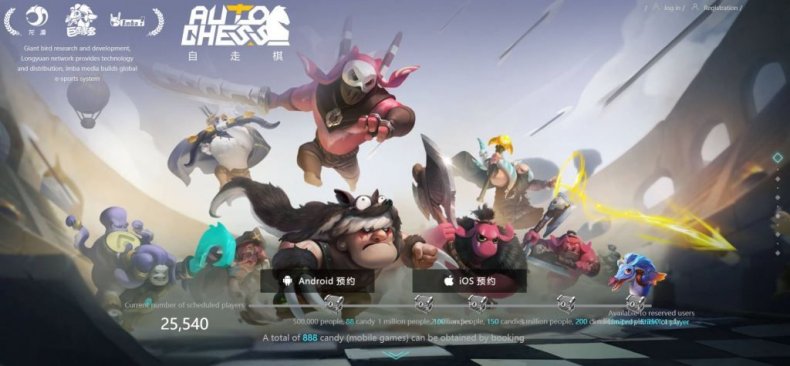 Developer Drodo Studios has just announced that they will release a mobile port of the game with the DOTA 2 branding removed since the new version has nothing to do with Valve. The mobile version will have completely new characters developed solely for this version of the game. There will also be a $1.5 million esports league sponsored by publisher Dragonest, giving players all around the world a chance to compete.
The DOTA 2 mod will continue to be worked on and developed according to the developer's Twitter.
How to Download Auto Chess on Mobile
Players who want to try the game can sign-up for an account on the Auto Chess website. The game will be available on both iOS and Android, so everyone with a phone can try out this popular fad. The website is entirely in Chinese, but it asks for your name, email address, password and to complete a Captcha code. Once you have your account created, you will receive an email when the mobile version is ready to go live.
Players will be able to earn candy rewards, which can unlock cosmetics in the game, by linking their Steam account. You can purchase the candies as well, with 10 candies costing 1 RMB.
Will you be trying the new Auto Chess? Tell us in the comments.