'Dota 2' Mars Update: New Hero Skills, Talents and Responses, Plus Drow Ranger Remodel
The latest Dota 2 update brings new hero Mars and a Draw Ranger remodel. Check out everything that's changed along with the new hero's talents, abilities and more, here.
On Tuesday, Valve Corporation dropped an update on Dota 2 that brings with it, the brand new Melee hero, Mars and a much-needed remodel for Drow Ranger. According to his description, the god of war " thrives in the heart of strife." Protected by his deadly shield, Mars "skewers enemies with his legendary spear."
The new hero is already available for Dota 2 players to enjoy, but to give you a better feel for what this new hero can do, we've put together a complete rundown of Mars' skills, talents, responses and other information you need to know. We've also got details on how the Draw Ranger remodel has affected the appearance of the bow-wielding hero.
Drow Ranger Remodel: Traxex Gets a Facelift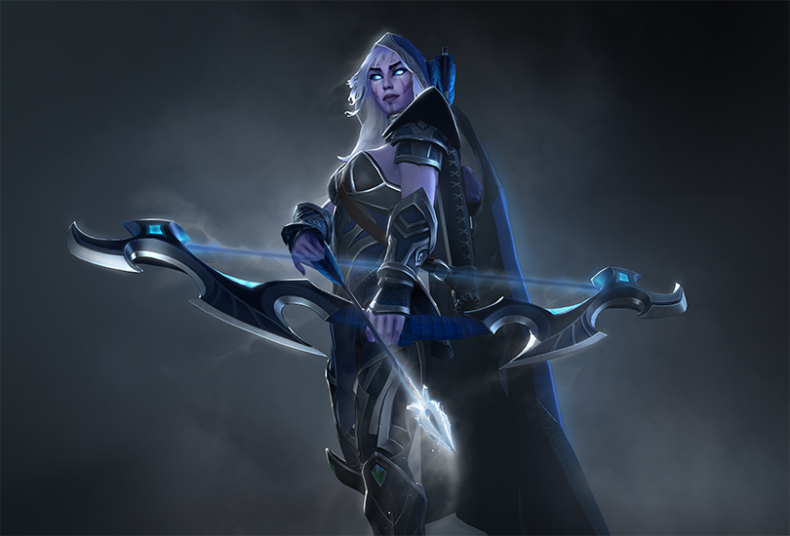 In the March 5 Dota 2 update, Drow Ranger, Traxex gets a little love. While the changes to her appearance are subtle, they make for a more badass, less war-worn looking hero. Below is a comparison Gif that best features the changes made to Drow Ranger. In it, you can see she has replaced her black cape with one of navy blue to better match some of the blue details on the front of her costume. The most obvious change, however, is in Traxex's physical appearance. The devs have changed the agility hero's skin tone to a more vibrant shade of purple while adding more definition to her face and hair and given her a confident smirk. Her facial tattoos are more defined and overall she just looks ready to kick butt.
Dota 2 Mars: New Hero Abilities, Talents, Responses and More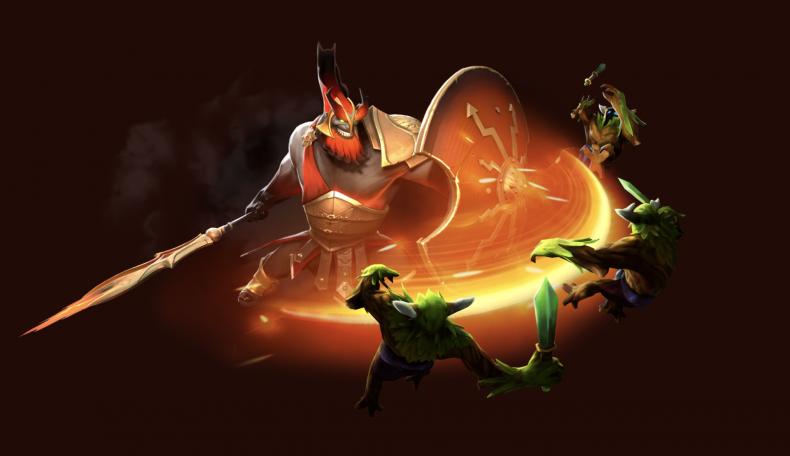 Mars, god of war and first son of heaven, has now joined the battle of the Ancients. Abandoning the callous ways of his past and embracing a new identity unburdened by the legacies of his father's archaic pantheon, Mars has turned over a new spear. Vowing to tear down the remnants of the savage old world to build a new empire, Mars is at last ready to assume the true mantle of leadership over gods and men, a position he now realizes has been wasted for eons by the petty whims of Zeus.
Mars Skills & Abilities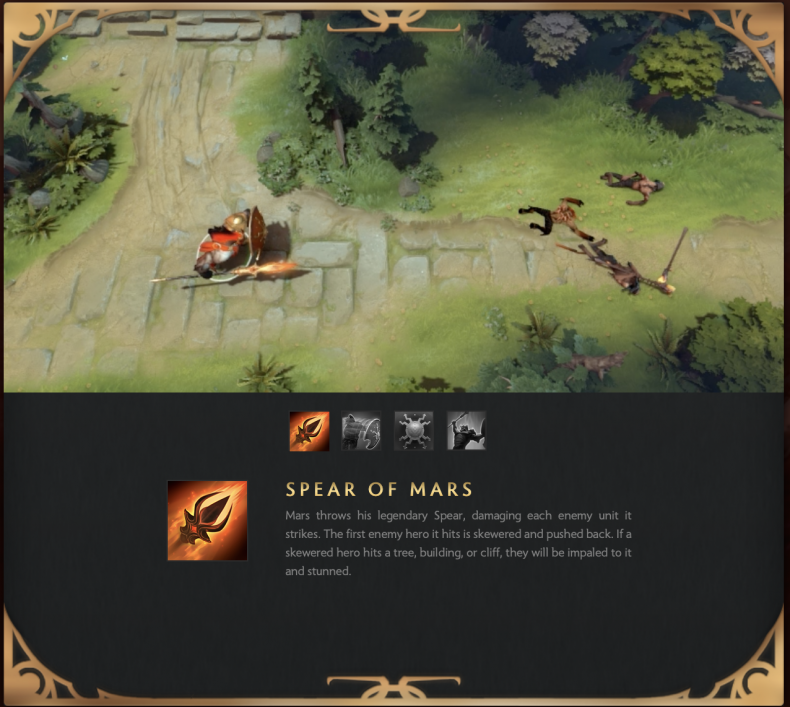 Spear of Mars- Mars throws his legendary Spear with deadly precision, damaging each enemy unit it strikes. The first enemy hero it hits is skewered on the spear, pushing it back. If a skewered hero hits a tree, building, or cliff, they will be impaled to it and stunned.

Spear of Mars can hit invisible units.

God's Rebuke - Mars smashes enemies in front of him with his shield, knocking them back and damaging them with a critical hit based on his attack. Bonus damage is added when hitting heroes. Has True Strike.
Bulwark - Mars wields his massive shield to block a portion of each physical attack when hit from the front or sides.
Arena of Blood- After a short formation time, Mars summons an arena lined with the undead warriors of the Ash Legion, who block enemy attacks and movement. Enemy heroes near the inside edge of the arena will be attacked by spears, dealing damage and knocking them back.

Spell immune units can pass through the arena's edges from either side without harm. Attack projectiles are still blocked for spell immune units.
Mars Talents
Arena Grants Team +100 HP regen (25)
God's Rebuke + 80% Critical (25)
+1.5 second Spear Stun (20)
+150 Spear Damage (20)
8 Armor (15)
35 Damage (15)
+20 Movement Speed (10)
8 Strength (10)
Mars Responses
Mars comes equipped with hundreds of in-game responses. You can find a complete list, along with audio clips, here.
What do you think of the new Dota 2 Hero, Mars? How do you like Drow Ranger's remodel? Share your thoughts in the comments below!