'Double Dare' Returns With Marc Summers, '90s Nostalgia and Plenty of Slime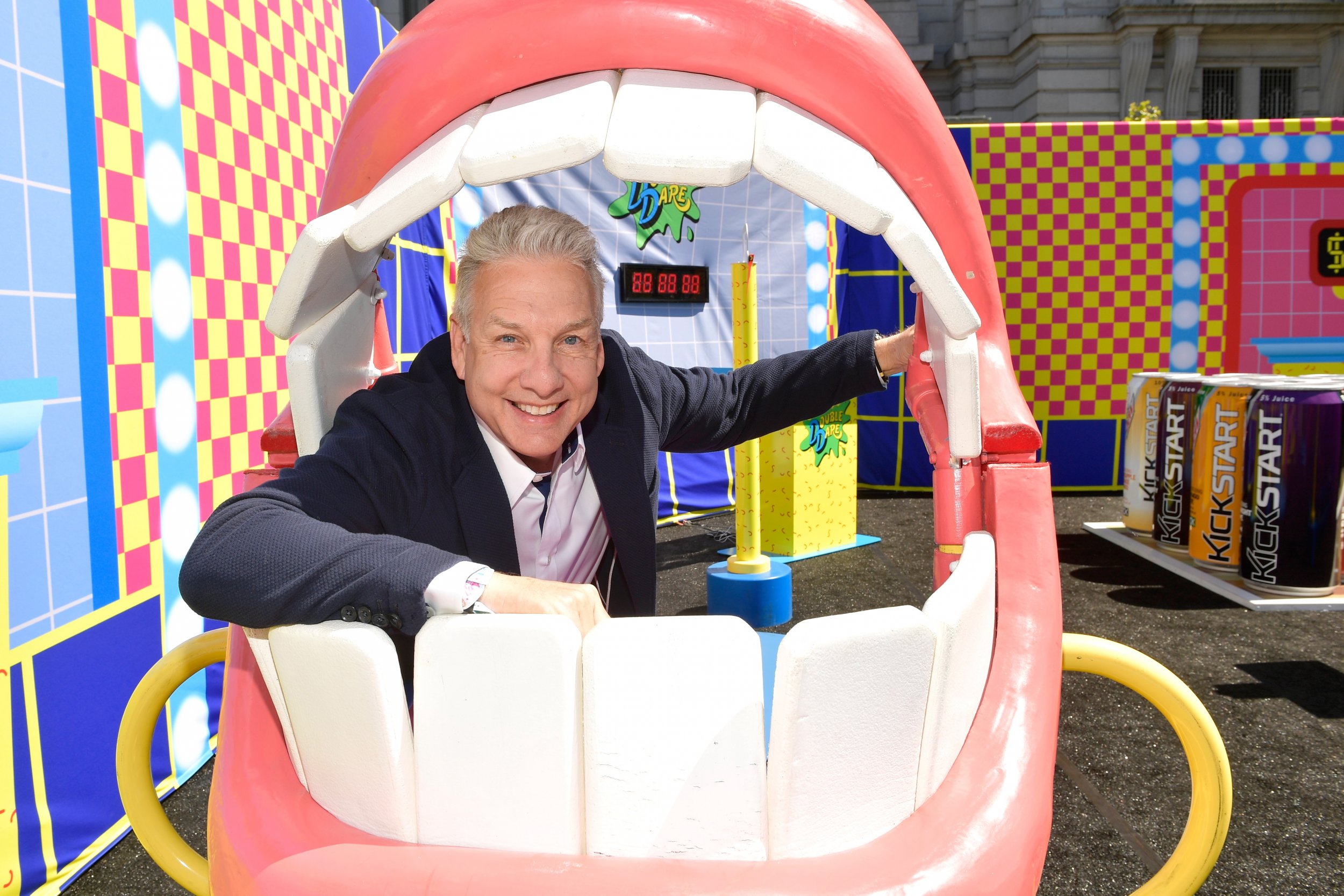 Ready to embrace '90s nostalgia? If not, you have only a few days to change that. Double Dare is back on Nickelodeon on Monday at 8 p.m. ET.
The original show ran from 1986 to 1993 and featured two teams answering trivia questions and completing physical challenges to win money and prizes. Although its host, Marc Summers, will be part of the revival, he'll now serve as a commentator while someone new fulfills the hosting duties: 22-year-old social media celebrity Liza Koshy.
"I didn't have any objections," Summers told Us Weekly about Koshy taking over as host. "I'm glad I'm still a part of it. Maybe the timing is perfect and people are just ready to sit back and giggle and have fun."
Koshy is no stranger to reboots, having worked on TRL when MTV brought it back. She told Us Weekly viewers should expect a mix of the old and the new. "The iconic games and obstacles are back!" she said. That includes a classic challenge, called Pick It, involving a big nose, as well as the Hamster Wheel and the Wringer, but they have all been updated for a 2018 audience. "It's bigger, messier, sloppier," she said.
To promote the show's premiere, Summers will co-host HQ Trivia on Sunday at 9 p.m. ET alongside Scott Rogowsky, according to People. The prize will be $50,000. There's also a Double Dare VIP experience up for grabs, which includes a trip to see a taping of the revival in Los Angeles.
"As a bona fide '90s kid raised by TV," Rogowsky told People, "Marc Summers was nothing short of a deity in my pre-teen eyes—a god of wisdom and slime. I never could have imagined growing up to become a game show host myself, let alone getting this opportunity to share the screen with my childhood hero on Sunday night's big money edition of HQ. I'm ready to take the physical challenge," he said. Will that challenge include slime?