Two earthquakes hit the Pacific U.S. territory of Guam just hours apart.
The first 5.6 magnitude shock struck not far from the Mariana Trench, the deepest known point on Earth, according to the Associated Press.
The U.S. Geological Survey (USGS) said the initial quake hit 47 miles southeast of Inarajan Village, on the southern tip of the island. It occurred at a depth of approximately 9.7 miles, and was originally thought to be magnitude 6 but was later revised down to 5.6.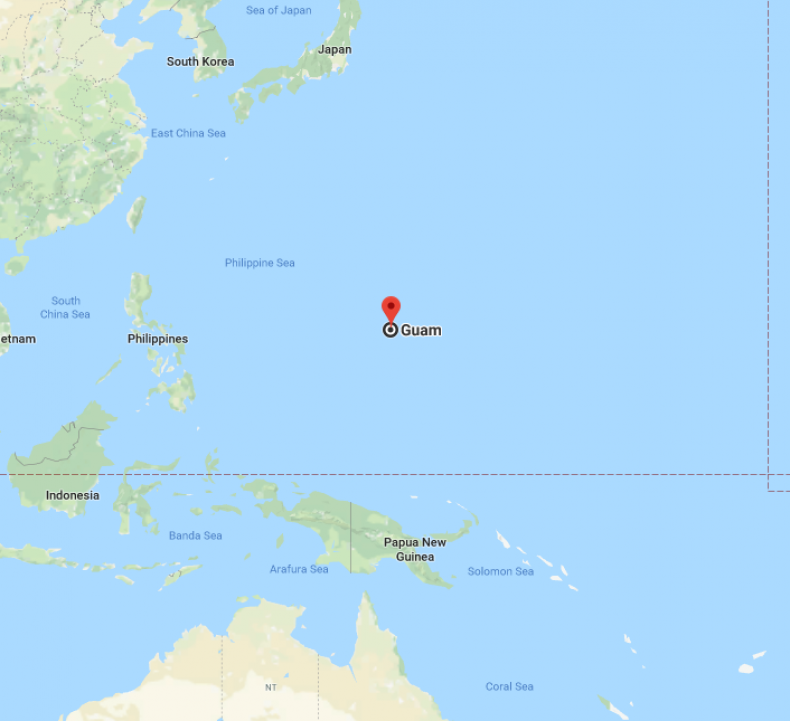 There are no immediate reports of damage or injuries, and there is not thought to be a tsunami threat to the island or the nearby Northern Mariana Islands, a U.S. commonwealth.
Residents of Guam reported feeling shaking when the quake occurred at 10:26 a.m. local time.
A second earthquake, of 5.1 magnitude, struck just under two hours later, centered around 50 miles southeast of Inarajan at a depth of 22.7 miles.
USGS geophysicist Rafael Abreu told the Associated Press that the first earthquake was caused by subduction in the Mariana Trench, which is located just 335 miles from Guam. When two tectonic plates collide and one goes under the other, earthquakes occur.
Jenna Blas, Guam Homeland Security and Office and Civil Defense spokeswoman, said the emergency services had received no calls reporting damage or injuries, Pacific Daily News reported.
Guam sits on the Ring of Fire, a basin of the Pacific Ocean where multiple tectonic plates meet. The interaction between the plates make the area a hotspot for earthquakes and volcanic eruptions. As such, the U.S. territory is used to such events.
In the past, the island has faced far more damaging events than the two quakes that shook its residents today. In 1993, for example, a 7.8 magnitude earthquake caused severe damage and injured more than 70 people. The event inflicted around $250 million worth of damage on the island and caused a tsunami.