Double-jointed Man Gets out of Handcuffs, Steals Police Cruiser Before Being Recaptured
Pennsylvania police told Pittsburgh media outlets on Tuesday a man who is double-jointed escaped arrest, stole a police cruiser and led authorities on a chase before he was ultimately recaptured and placed behind bars.
The incident began when police were called to the Eleanor Roosevelt Apartments in Aliquippa, a city located in Beaver County northwest of Pittsburgh. Beaver County District Attorney David Lozier said during an interview with WPXI-TV authorities were called after four people were reportedly spotted with guns at the apartment complex. After police arrived, three of the individuals fled police in a vehicle while the fourth individual fled on foot, Lozier said.
The vehicle carrying the group of three later crashed in South Heights, a borough within Beaver County located along the Ohio River, according to Lozier.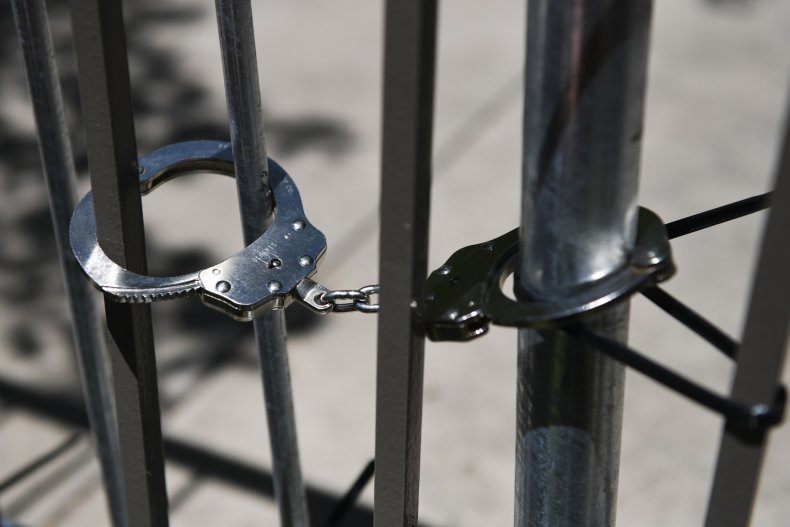 Following the crash, one of the individuals who was inside the vehicle was arrested while the other two ran away, authorities told KDKA-TV. Lozier told the station one of the individuals who fled the crash was a 20-year-old man who was expected to serve time in prison for aggravated assault in connection with an unrelated incident. The 20-year-old was found and arrested by an officer with the Ambridge Police Department, who KDKA-TV reported placed the suspect inside an Ambridge police cruiser.
Police were still seeking the other individual who fled the crash Tuesday night, as well as the individual who fled on foot earlier in the day, according to KDKA-TV and WTAE-TV.
The 20-year-old who was placed by police in the Ambridge police vehicle stole the vehicle and led police on a chase that lasted about 10 miles before the cruiser crashed, according to KDKA-TV. The man then fled again on foot and was ultimately found by authorities and placed back in custody after state police assisted in a search conducted by local authorities, the Pittsburgh stations reported.
When asked how the 20-year-old was able to escape after he had been arrested and placed in an Ambridge police vehicle, Lozier told KDKA-TV Tuesday the incident was still under investigation.
"From what I know, the Ambridge officer did nothing wrong here," Lozier told the station. "Someone else was watching the individual and watching the car while he was doing the search."
The individual was able to escape after his initial arrest because he is double-jointed, according to WPXI-TV.
Aliquippa police shared a link to WPXI-TV's article on its Facebook page Tuesday with a message that celebrated the second arrest of the man who stole the police vehicle.
"Great work to all police agencies involved, way to come home safe with no injuries. And this guy in custody," the department's post said.
Newsweek reached out to Aliquippa police for comment and will update this article with any response.