Double Rainbow Over the White House: A Symbol From God, Nod to LGBT Pride or Just Rain?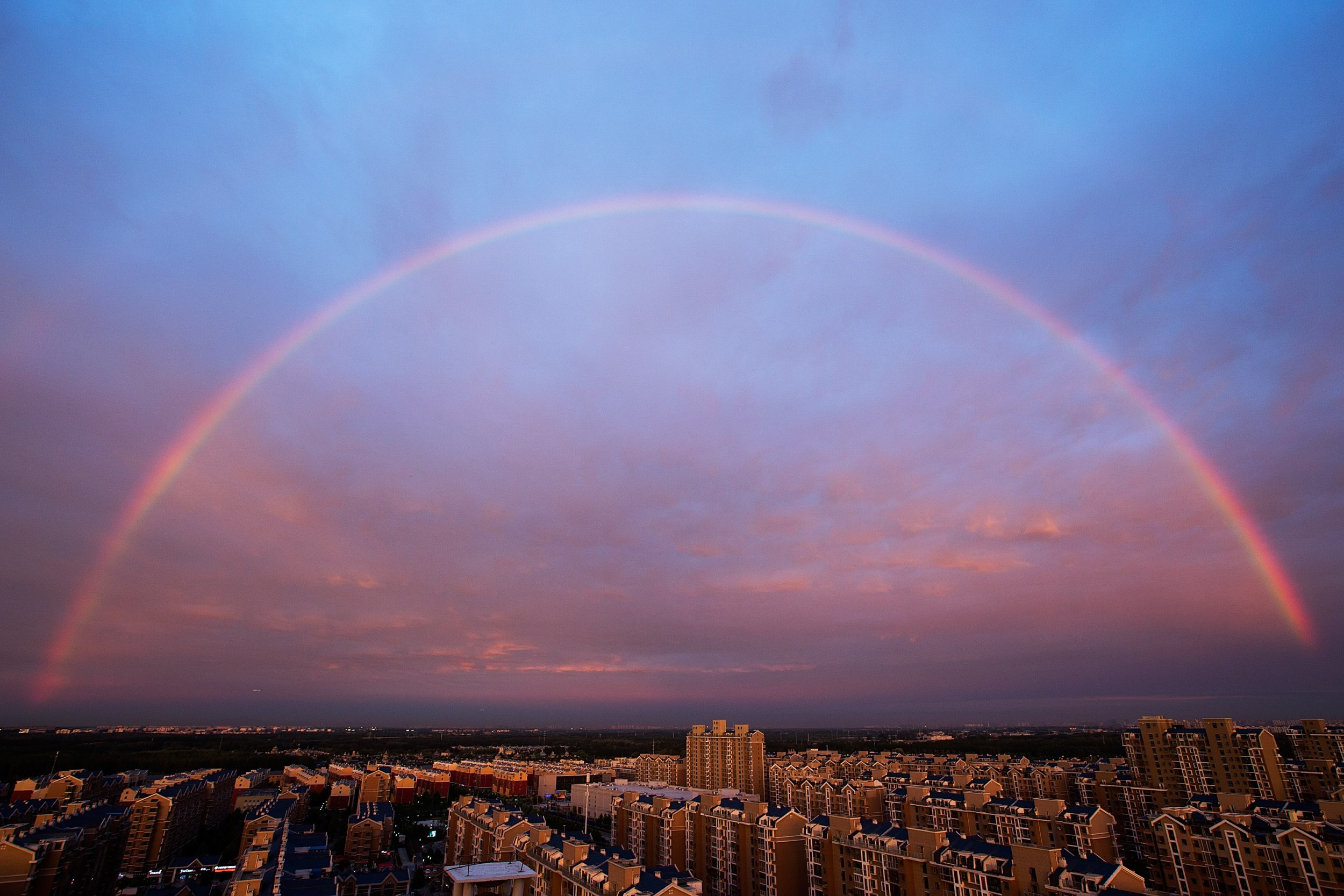 Whoa. Oh my God. It's a double rainbow all the way... over the White House.
It appeared on Thursday night, just after President Donald Trump left Washington, D.C., for a West Virginia rally touting Governor Jim Justice's decision to switch from the Democratic Party to the GOP. People in the capital quickly captured it on camera, with everyone from CNN's Jim Acosta to former White House Press Secretary Sean Spicer posting photographs to Twitter.
Both the right and the left interpreted the double rainbow as more than just a weather phenomenon but had vastly different takes. Trump fans suggested on Twitter that God sent the rainbow and was protecting the White House in the president's absence, while Trump critics wrote that the weather was celebrating the fact he was gone. Others said it was significant because it followed Thursday reports that Justice Department special counsel Robert Mueller has convened a grand jury in his investigation into the Trump campaign's possible connections to Russia, which is thought to have interfered in the 2016 election. And still another group of people symbolically linked the double rainbow to LGBT pride, of which Trump and Vice President Mike Pence have not been supportive.
Your political affiliation may determine what you think it meant, but in the grand scheme, double rainbows aren't uncommon. They happen when light gets refracted inside and reflected out of a raindrop not once but twice.
If you think you're seeing an increased number of Roy G. Biv pictures on your feed, you're probably right: Summer is a particularly ripe time for double rainbows because of seasonal thunderstorms, as meteorologist Ken Elliott told NJ.com last month.
"I think that's more of a cultural phenomenon now," Elliott said. "Everyone's got cell phones in their pockets, and they can quickly post photos for everyone to see on Instagram."