Doug Baldwin: Seattle Seahawk Raises Alarm Over Donald Trump Victory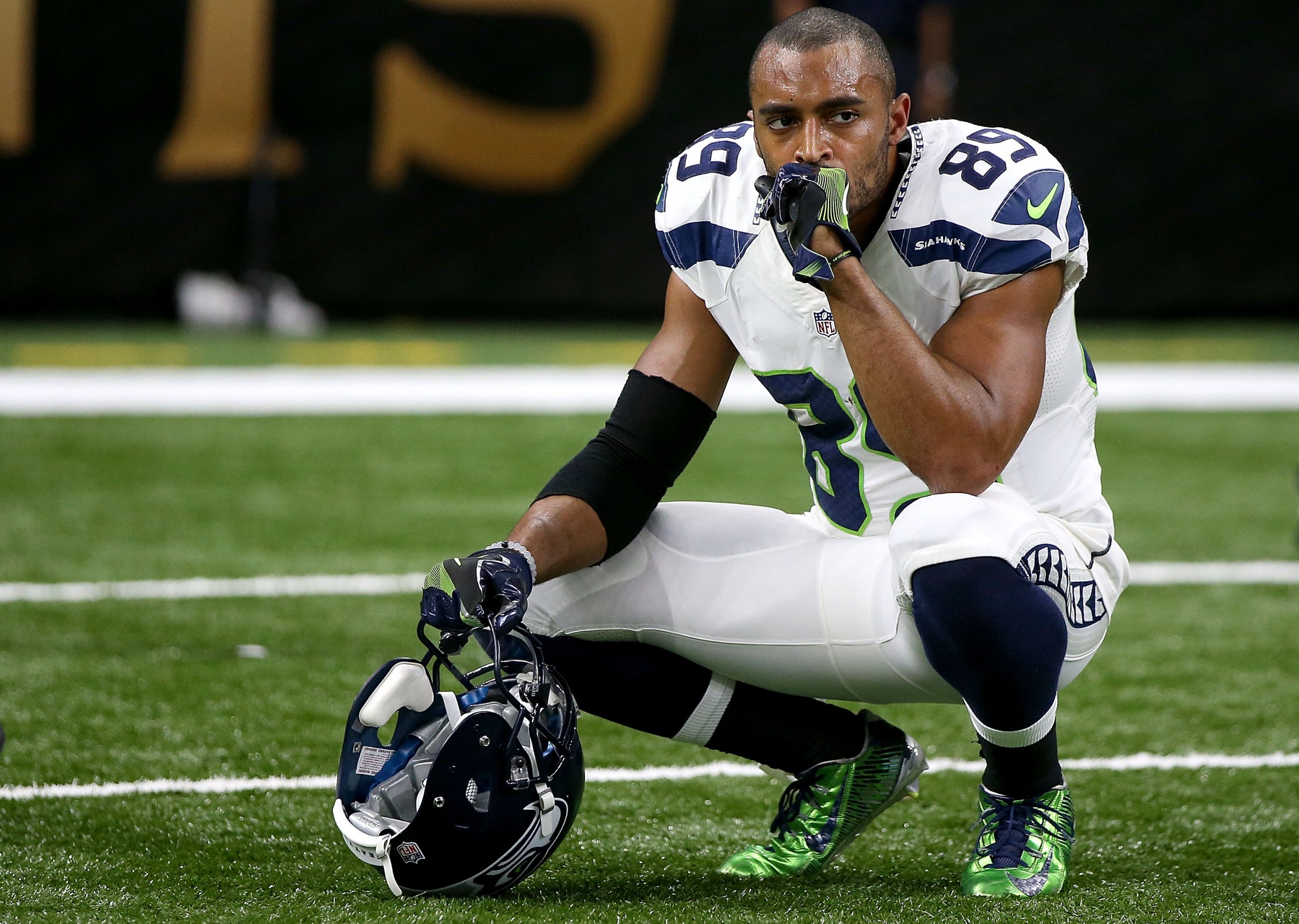 Doug Baldwin, the Seattle Seahawks wide receiver, has become the latest high-profile figure from American sports to heavily criticize the effect of Donald Trump's presidential victory on the United States.
Baldwin told ESPN last week that he had been "disheartened" by the victory of President-elect Trump, who beat Hillary Clinton in a shocking political upset.
On Monday night, the 28-year-old expanded upon that interview in a series of tweets, describing inequality in America as "greater than it has ever been."
"When I was younger, I was fascinated by what it meant to be the president of the United States. A leader of the people and for the people," Baldwin wrote.
"Somewhere in my younger adulthood I lost faith in the system. I hated politics. As an observant child I saw more inequality than equality.
"Civil rights movement. Women's rights movement. And so on. How is it that we had to struggle so mightily for basic rights and respect.
"It goes far beyond racism in my eyes. Because if the slave owners were black and the slaves were white, we'd probably have the same issues.
"When you pull back the layers of inequality, it exposes classism. One class wants to oppress another class in order to maintain/gain power.
"The way of life of many Americans is being destroyed. Inequality is greater than it has ever been. And solidarity is nowhere to be found."
Gregg Popovich, the San Antonio Spurs head coach, gave an interview to local radio in Texas last week in which he described the election of Trump as "making me sick to my stomach."
Steve Kerr, the head coach of Golden State Warriors, the Spurs' NBA rival, used his pre-game press conference leading up to a victory over the Dallas Mavericks to lay into Trump. "The man who's going to lead you has routinely used racist, misogynist, insulting words. That's a tough one," Kerr said.