Republican Representative Doug Collins launched an extraordinary tirade at the start of Democrats' oversight of the Trump administration, railing against what he called "political theater" as he defended Acting Attorney General Matt Whitaker. Collins, the ranking member of the now-Republican minority on the House Judiciary Committee, followed Democratic Jerrold Nadler's introduction and immediately called for an adjournment of Whitaker's testimony.
Whitaker's appearance before the committee came after a dramatic showdown Thursday when the temporary head of the Department of Justice refused to appear unless there were guarantees that he would not be subpoenaed. The two sides eventually found a compromise, but there was little goodwill on show at the first hearing featuring a member of the Trump administration facing questions by a committee controlled by Democrats.
"This is nothing more than a character assassination," Collins said as he spoke his opening remarks. Collins added that Democrats were playing a "hide and seek game" and accused them of putting on a "show," all the while conducting plenty of political theater of his own as he raised his voice and waved his arms around.
"This hearing is pointless," Collins said. "If this is the way we're going to go, if this is where we're going then we'll have plenty of stunts, we're going to have plenty of theatrics. Bring your popcorn. I'm thinking about maybe we set up a popcorn machine at the back because this is what it's become. It's become a show."
Whitaker is set to end his tenure in the coming weeks, with William Barr expected to be confirmed the next permanent attorney general. However, Whitaker has been the subject of scrutiny from Democrats since he was chosen to replace Jeff Sessions following his ousting as attorney general last November.
Before joining the Justice Department, Whitaker criticized special counsel Robert Mueller's investigation into Russian interference in the 2016 election and possible collusion with the Trump campaign, which he has overseen as acting attorney general, multiple times.
Whitaker made it clear in his opening statement that he would assert executive privilege over any question about his interactions with the president, despite being warned by Nadler at the start of the hearing.
"We have laid all of the groundwork for this hearing out in the open," Nadler said in his opening remarks. "We have given you months to prepare. We have publicly documented every request we have made to you. We have provided our Republican colleagues with a meaningful opportunity to weigh in on the process. We have nothing to hide from you. We hope you have nothing to hide from us."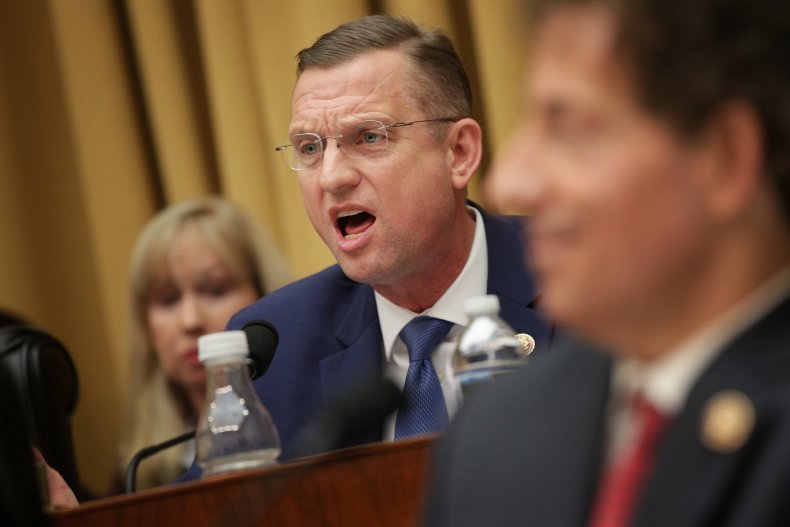 Despite Whitaker's stance, he did state under questioning from Nadler that he has not discussed Mueller's investigation with President Donald Trump.