Alabama Senator Doug Jones Taunts Roy Moore, Urges Election Rematch: 'Let's Just Do It Again'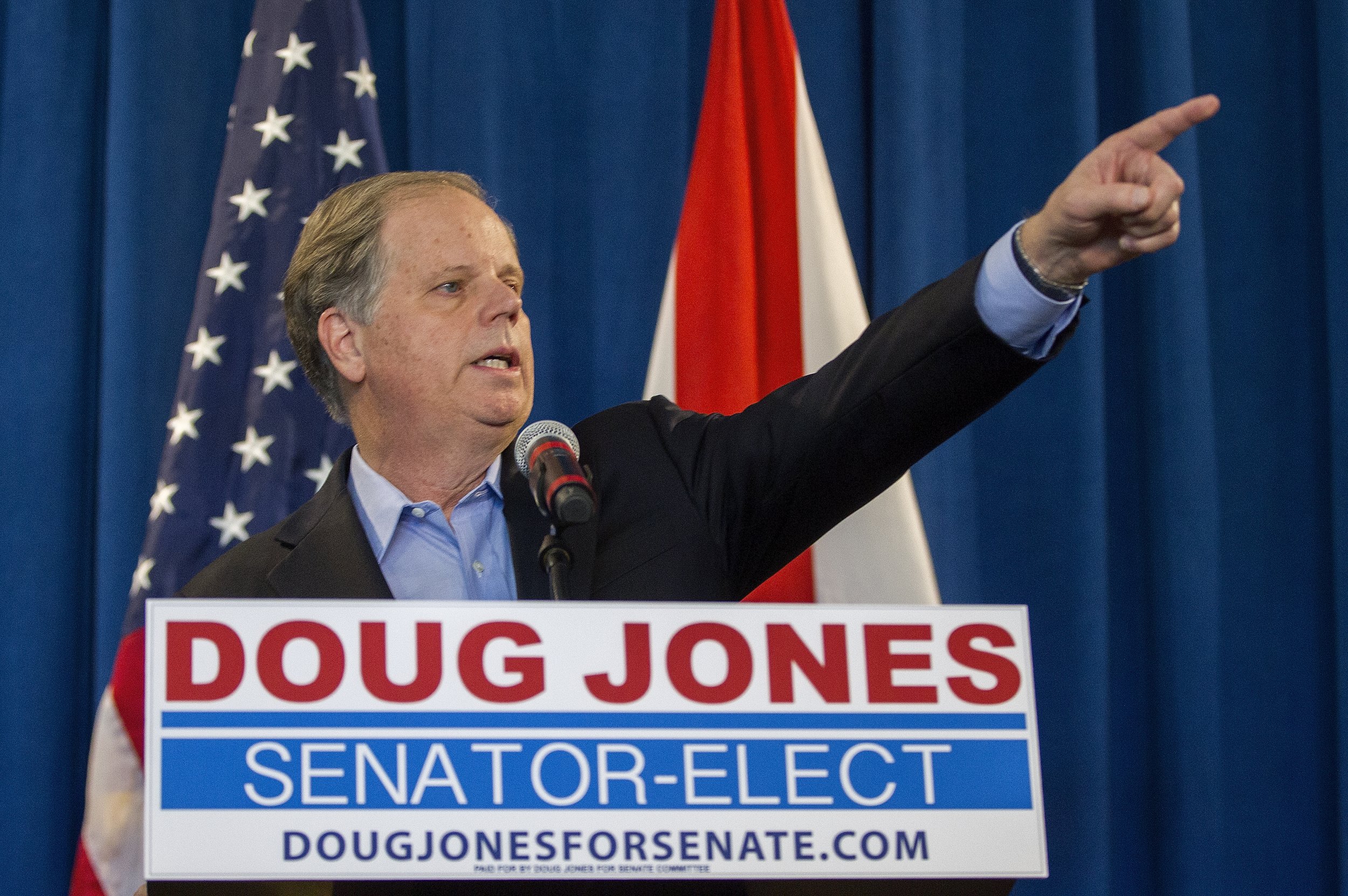 Democratic Alabama Senator Doug Jones taunted his former Republican competitor Roy Moore for a rematch this week.
While speaking in January about disinformation campaigns waged by Democrats, Moore claimed that he thought the 2017 special election was stolen from him.
"If he really believes that and if the Republican Party really believes that, then they all ought to just step aside, have a press conference with him and let's just do it again," Jones said while speaking to Politico.
Moore's loss in the race was an anomaly for state that reliably votes for Republican candidates and favored Donald Trump by 27.7 percent in the 2016 election. Jones's victory, the first in 25 years by a Democrat vying for an Alabama Senate seat, came amid allegations of sexual misconduct against Moore. Eight women accused Moore of misconduct, according to NPR. The claims, which he vehemently denied, included charges that the former Alabama Supreme Court Justice had pursued sexual relationships with teenagers when he was in his 30s.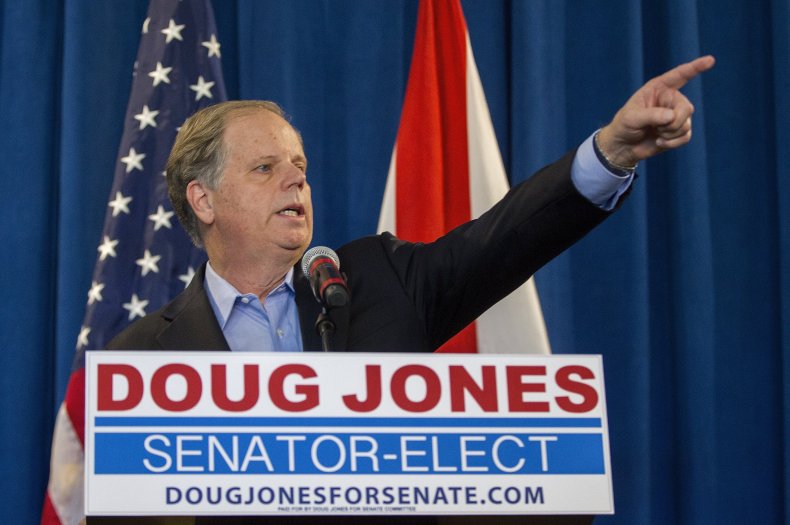 While speaking last month on American Family Radio, a Christian-oriented broadcasting network, Moore said that disinformation campaigns conducted by Democrats influenced the outcome of the election.
The Washington Post reported that Project Birmingham, one of the social media campaigns, involved a Facebook page that urged Republicans to vote for a write-in candidate and efforts create the appearance that Russian bots had promoted Moore.
Another effort, known as the Dry Alabama campaign, involved attempts to link Moore to advocacy for a statewide alcohol ban. The effort was intended to damage his standing with more moderate Republicans.
Jones criticized the disinformation efforts and called for a federal investigation into the methods used.
"What is obvious now is that we have focused so much on Russia that we haven't focused on the fact that people in this country could take the same playbook and do the same damn thing," he told Politico in December.
Moore has not definitively said whether he will run for Senate in 2020.
"I'm just dealing with the problems of the past. If we don't get it straight today, I don't know where the future will be," he said last month, according to AL.com. "If I ever decide to do something, I'll let it be known. But right now, I'm concentrating on what's before me. I've got plenty of court cases going on right now."