How Much Did Doug Jones Spend on His Alabama Senate Campaign?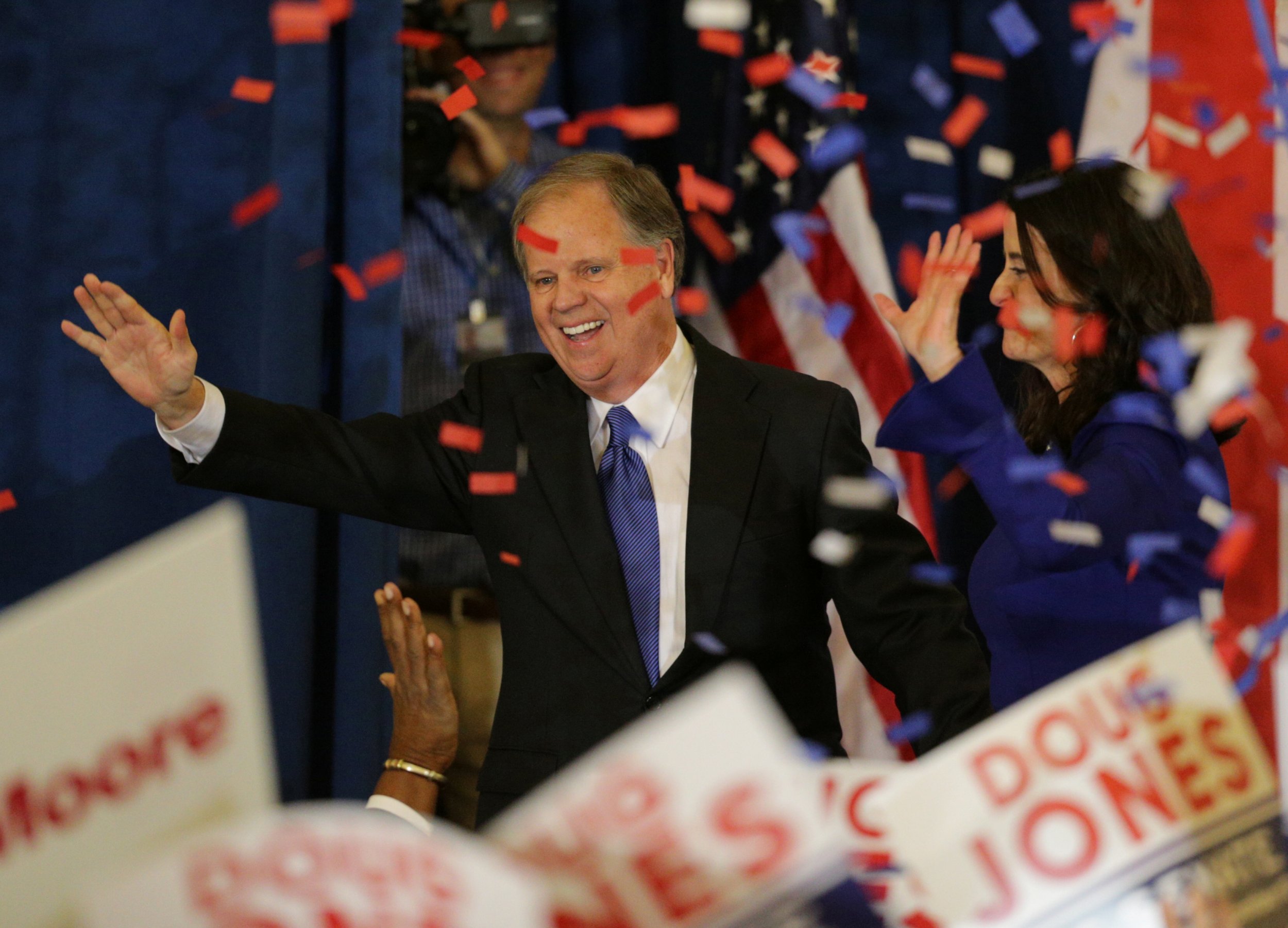 Doug Jones became the first Democrat to win an Alabama Senate campaign in 25 years Tuesday night. The contest was incredibly tight, with polls predicting a close race, however, Jones was able to pull ahead at least partially due to his nearly $12 million in campaign funding.
Roy Moore, Jones' opponent who had been accused of sexually assaulting multiple underage women, only managed to raise about half of what Jones did. His sum total of about $5 million largely came from the America First Action, a PAC that supports President Donald Trump's initiatives.
Jones received a significant amount of his funding from a super PAC called Highway 31, a joint project of two of the largest national Democratic super PACs—Senate Majority PAC and Priorities USA Action. Jones also got more money from Alabama voters than Moore did, raising about $4 million from voter contributions, compared to Moore's $77,100.
Moore did receive money from some notable companies, including the law firm Beasley Allen. The founder of Cinemark Theatres, which owned the Aurora, Colorado, movie theater where 12 people were murdered and 70 people were wounded in a mass shooting at a midnight premiere of The Dark Knight Rises in July 2012, also donated handsomely to the Moore campaign. Most of that money—$10,800—came on September 25, the same day Moore pulled out a gun at a rally to show his love for the Second Amendment.
The vast majority of Jones' money came after Moore was accused of being a sexual predator. He spent nearly all of those donations on commercials and flyers, most of which aimed to target the black vote, which was essential to his victory.
After the vote is certified, Jones will be sworn into the Senate seat once occupied by Attorney General Jeff Sessions.
Jones, 63, is a career prosecutor who successfully convicted two members of the Ku Klux Klan for their roles in the 1963 bombing of the 16th Street Baptist Church in Birmingham, which killed four black girls and injured 22 others.
Tuesday wass also, coincidentally, Jones' wedding anniversary to his wife, Louise. Jones told Newsweek in an earlier interview that he was hoping this was a lucky sign.