The Truth About Doulas: They Aren't Just for Rich People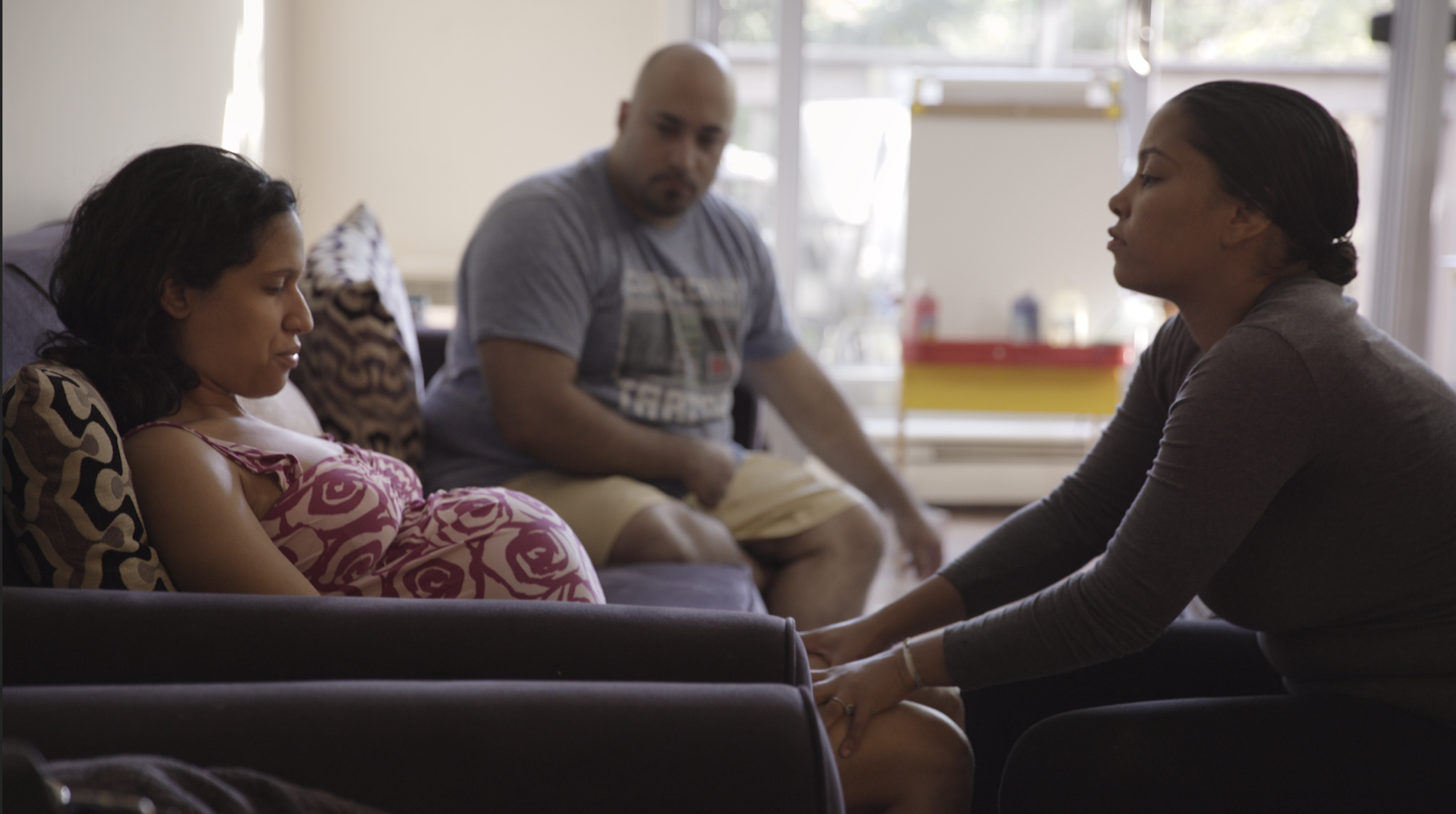 "I had to convince my husband that a doula wasn't weird," says Erica Attwater. "He definitely thought it was really granola, and the first doulas we interviewed confirmed that: They were hippie, holistic, anti-science, pro-home birth, into meditation and mind-over-matter."
Attwater, an Atlanta-based consultant with a 17-month-old daughter, isn't the only woman who's contended with stereotypes around doulas, and now an illuminating new video series, Romper's Doula Diaries, on the millennial parenting website Romper, has the potential to change all that. Attwater is among the less than 10 percent of American women who have employed a doula during childbirth, and that small percentage includes a lot of bold face names, including Nicole Kidman, Kelly Ripa and one of the Real Housewives of Orange County. Such stats contribute to the impression that, in addition to promoting aerie faerie practices (drug-free home births, perineum massages, essential oils, and placenta encapsulation), doulas are "luxury" services that only celebrities and wealthy women can afford.
They aren't cheap. Doulas aren't trained medical professionals—they can't, like midwives, deliver babies. Their fees (ranging from hundreds to thousands of dollars) reflect, instead, the comprehensive care and comfort that they provide mothers before, during, and after birth. "It was well worth it to alleviate the anxiety and allow my husband and I to be fully present," says Kate, a mom in Maine, who ended up paying one-fifth of her family's monthly income for the service. Comprehensive attention makes sense when you consider the scary realities of pregnancy in America. The maternal death rate is higher here than in any other developed nation. Not only that, it's rising. Each year, 700 to 900 women die from pregnancy-related causes, and around 65,000 almost die, according to a recent investigation from NPR and ProPublica. Pregnant women are three times more likely to die giving birth here than in Canada, and six times more likely than in Scandinavia. Once you do have a child, if your family lives far away, and your friends have jobs or families of their own, and your partner can't take time off of work, you're left to care for your newborn on your own—while you're still recovering from the physical (and, sometimes, emotional) trauma of childbirth.
With those kinds of statistics, paying a person to focus solely on the needs and wellbeing of the mother and her child makes sense. According to a 2013 study, mothers who work with doulas are less likely to have babies with low birth weights or complications, and more likely to have shorter labors and to try breastfeeding. Those babies tend to be healthier too.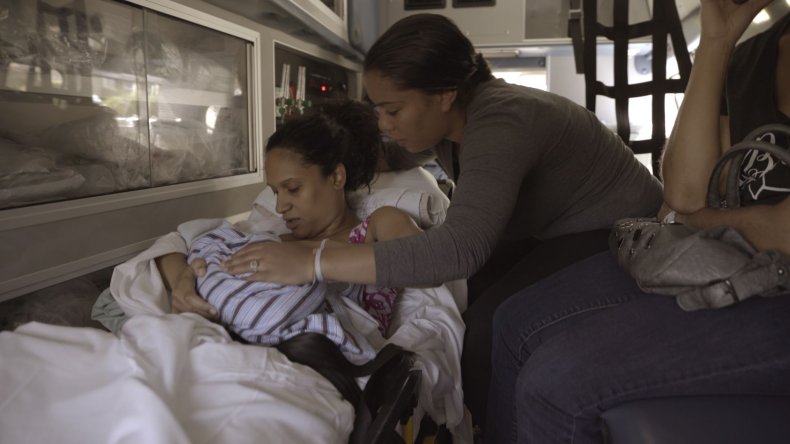 The inaugural season of Doula Diaries follows four women attending their clients through a c-section, a miscarriage and a live birth. We meet Christie, a second-time mom whose labor goes so quickly, she ends up giving birth at home in bed with her doula, her husband, her pediatrician-sister and five male EMTs by her side. (When the EMTs first arrived, they took one look at the situation and asked Christie's doula, "Do you have experience with babies?!" She later explained: "Even though they had this amazing training, they didn't necessarily know what to do other than if something went wrong.") Powerfully moving scenes throughout the series make a strong case for doulas' services, and for training more women in this practice. When it comes to birth, doulas may be the greatest investment a mother can make.
Doula Diaries begins streaming on Romper.com on Wednesday.