Down to Earth on Netflix hits on a groundbreaking idea that could save the world: You can get people to care about global sustainability practices if they are featured in a TV show that also features Zac Efron with his t-shirt off. However, the High School Musical star is not the only presenter of the streaming service's latest travel show.
The actor is joined in the eight-part Netflix show by wellness guru Darin Olien, and the show is the first time many viewers have come across the work of the world traveler and superfoods experts.
On Olien's own website, he described himself as "exotic superfoods hunter, supplement formulator, author...and a TV host." Those with an interest in wellness may recognize his name from the book SuperLife: The Five Fixes that will Keep You Healthy, Fit and Eternally Awesome, which Olien released in 2015.
Though he bills himself as a wellness expert, what Olien is first and foremost is an entrepreneur. Among the projects he has brought to the market are the superfood supplement shake Shakeology, the Ultimate Reset 21-Day detox, the health app 121 Tribe, and even Baruka, which Olien calls a "super nut."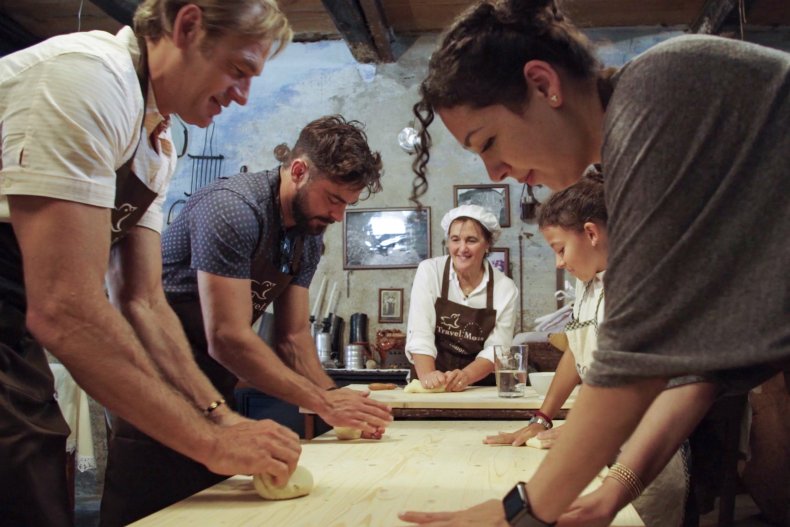 Per the Ridiculously Human podcast, a football injury in college led Olien to explore non-Western medicine as a way of healing his body, after a childhood that saw him battling a number of illnesses.
Speaking about this nut on the Dr Gundry podcast, Olien said: "I was in Brazil looking at some interesting palm fruits in the Amazon, not even close to the Cerrado where it comes from.
"I had a guy reach out to me because he saw pictures on social media and he says, 'hey, you're in Brazil. I'm Brazilian. I found this nut. Is it any good?' Next thing you know, he's sending me samples, we're looking at research in Portuguese and bingo."
In bringing this nut to the market, Olien practices the sustainable business practices that he preached in Down to Earth. He said: "This indigenous group was trying to make the barukas expand. They were given money, a lot of money by an NGO and without having a lot of structure, they ended up kind of having indigenous wars as a result of so much money so fast and not really understanding how to manage it. So it kind of exploded in their face and became almost impossible for them to get this nut out."
He added that: "Something that we're extremely proud of [is] that we say to those people in Brazil.' You gather the barukas, in these areas, we'll give you these fair wages, which we'll announce on the radio so no one can undercut you and we'll buy it for the next 20 years.' So it will create security, longevity and integrity."
Scrubs and Happy Endings fans may also be interested to know that the Minnesota-born entrepreneur was married to actor Eliza Coupe for four years until they divorced in 2018. Olien now lives on a wild 50-acre estate in Malibu.
Down to Earth with Zac Efron is streaming now on Netflix.