'Down to Earth with Zac Efron': All Locations Featured in the Netflix Show
Down to Earth with Zac Efron is streaming now on Netflix, and sees the High School Musical actor heading around the world to explore sustainable and eco-friendly business—all while racking up a significant carbon footprint and getting in a bit of capitalistic product placement into the show. Across the series' eight episodes, Efron visits three continents, visiting everything from a tap water processing plant in Paris to an ayahuasca foundation in the Amazon.
In Episode 4 of the show, Efron tells co-host Darin Olien that he has "gotta get out of Hollywood," saying that living there is "not conducive [to a] long, happy, mentally-sound life." On his journey to find a better life, he visits Iceland, Costa Rica, Sardinia, London, and a number of other locations.
All the locations featured in Down to Earth with Zac Efron
Episode 1: "Iceland"
Synopsis: "In between getting an up-close look at Iceland's renewable energy efforts, Zac soaks in a spa with Darin, samples reindeer and views natural wonders."
Locations visited:
Laugarvatn
Sandvik
Omnom Chocolate, Reykjavik
Gullfoss Falls
Ljosafoss Power Station
Dill Restaurant, Reykjavik
Resource Park: Blue Lagoon, Grindavík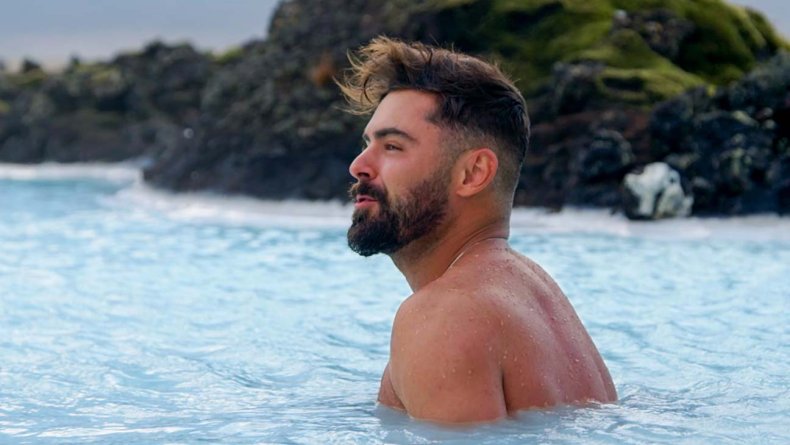 Episode 2: "France"
Synopsis: "Before heading to Paris to learn about its tap water system, Zac joins pal Anna Kendrick for a lesson in H20, courtesy of a water sommelier in L.A."
Locations visited:
Le Petit Ermitage, West Hollywood, CA
The Channel Tunnel
Calais
Paris
L'Usine d'Eau de Paris
Sanctuary of Our Lady of Lourdes, Lourdes
Episode 3: "Costa Rica"
Synopsis: "Zac and Darin try out life at a swanky eco-village committed to a small environmental footprint, visit a wildlife refuge and enjoy a ziplining trip."
Locations visited:
La Ecovilla, San Mateo
Terraventuras Nativo Zipline, Puerto Viejo de Limón
Punta Mona, Limón Province
Episode 4: "Sardinia"
Synopsis: "On an island that boasts a notable number of centenarians, Zac rethinks his view on nutrition as he ponders how the locals live such long, healthy lives."
Locations visited:
Village of Seulo
Village of Aritzo
Sardinian countryside
Episode 5: "Lima"
Synopsis: "Following a crash course in apple growing, Zac and Darin head to Peru to delve into potato cryopreservation, biopiracy and the sport of sandboarding."
Locations visited:
Angry Orchard, Walden, NY
International Potato Center
Central Restaurant, Barranco
Surquillo Market, Surquillo
Chilcas District
Episode 6: "Puerto Rico"
Synopsis: "In the devastating wake of Hurricane Maria, Zac explores sustainability in the region, where he meets chef Jose Andres, milks a goat and eats ceviche."
Locations visited:
Port of San Juan
Cantera, San Juan
Frutos Del Guacabo, Manatí
Caribe Hilton, San Juan
Casa Sol Bed and Breakfast, Old San Juan
Cocina Abierta, San Juan
Episode 7: "London"
Synopsis: "After a beekeeping stop on a New York City rooftop, Zac checks out London's pollution-reduction efforts, from wall gardening to trash collecting."
Locations visited:
New York Hilton Midtown, New York, NY
The London Eye
London School of Economics
ArcelorMittal Orbit, Queen Elizabeth Olympic Park
River Thames, Rainham
Deliciously Ella
Aulis London
Episode 8: "Iquitos"
Synopsis: "Zac boosts his immune system in the Amazon rainforest before climbing a tree, exploring ayahuasca tourism and watching his dinner wriggle on a plate."
Locations visited:
Amazon River
Mishana Village
Ayahuasca Foundation, Mishana
Ikiitu Restaurant
Amazon Rescue Center, Maynas
Malibu, CA
Down to Earth with Zac Efron is streaming now on Netflix.