Downplaying Capitol Riot Will Hurt GOP in Long Term, Warns Republican Governor
Republican Arkansas Gov. Asa Hutchinson said Sunday the GOP shouldn't minimize the consequences of January 6 if it wants to be a "party of strength over the long term."
Hutchinson's comments came during a Sunday interview with CNN's Jake Tapper, days after the one-year anniversary of the riot at the U.S. Capitol.
Tapper asked about a Washington Post survey that found 163 members of the GOP who have "embraced the big lie" about the 2020 election are running for statewide offices across the U.S.
"Are you worried at all about individuals who embrace the big lie, and support the notion of subverting elections?" Tapper asked. "Are you worried about them...being put in positions, or elected to positions where they can potentially warp and undermine legitimate elections results?"
"What worries me is that they're not demonstrating leadership," Hutchinson responded. "Whenever you're running for office that's whenever you start about the future and you help educate the voters as to what happened on January 6 and you make this about the future."
Hutchinson said he felt "comfortable about the GOP in the short term" and believes that the party is going to have "a good 2022."
"But at the same time," he added, "if we want to be a party of strength over the long term, then we've got to not diminish and minimize the consequences of January 6."
Hutchinson said Republicans need to show that January 6 was "unacceptable" and "define it in the right way."
"It was an attempt to stop the peaceful transfer of power," he said.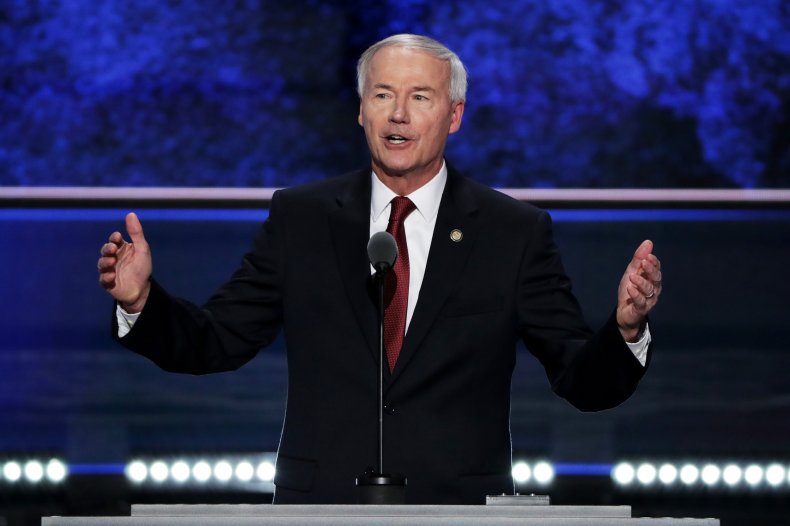 Hutchinson added that Republicans have to "make sure we are clear that President Trump did have some responsibility for that."
This week a handful of Republicans criticized their party's response to the one-year anniversary of January 6 on Thursday, including former Vice President Dick Cheney, who said he was "deeply disappointed we don't have better leadership in the Republican party to restore the Constitution."
On Thursday, some Republicans condemned the riot while other blasted Democrats for focusing their attention on the anniversary, and criticized the panel investigating the attack on the Capitol.
Former President Donald Trump released four statements on the anniversary of January 6, but none of them mentioned the riot.
"The Democrats want to own this day of January 6th so they can stoke fears and divide America," one of the statements read. "I say, let them have it because America sees through their lies."