The Real-life Downton Abbey is Available on Airbnb For Less Than $190 a Night
Downton Abbey fans eagerly awaiting the period drama's big-screen debut on September 20 can now book a stay at the real-life Downton Abbey, courtesy of Airbnb, for just £150 (a little under $190).
A listing for Highclere Castle, used to represent Lord Grantham's regal estate in the beloved series, appeared on the room-sharing site today: "For one night only, you can sleep in one of the Castle's iconic bedrooms and get the opportunity to live like the Lord or Lady of a stately home."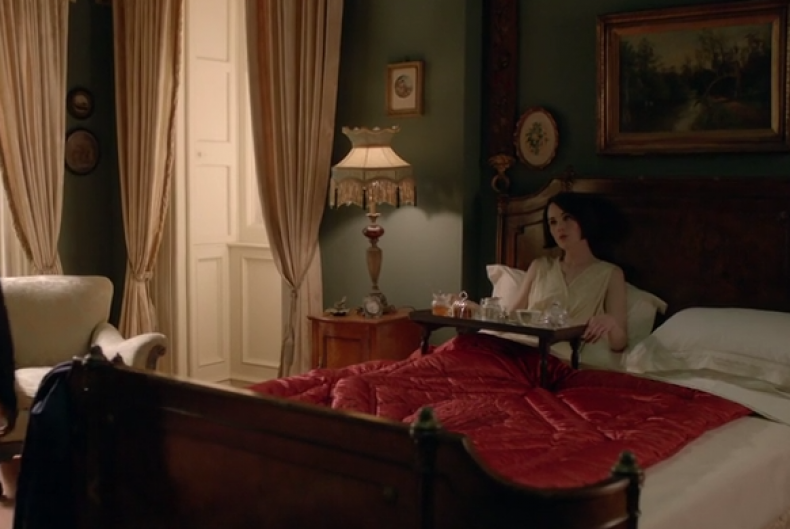 Highclere is located within a thousand acres "of beautiful English parkland," according to the posting, 50 miles from London in the town of Newbury.
A structure on the grounds was referenced as far back as the 1320s, but it was rebuilt as Highclere Castle in 1679, under the ownership of Lord Carnavon. In the 1840s it was largely redesigned in a Jacobethan style by architect Charles Barry.
"I am passionate about the stories and heritage of Highclere Castle and I am delighted to be able to share it with others who have a love of the building and its history," wrote the current Lady Carnarvon. "With the support of Airbnb, I am excited to open Highclere Castle up for a truly unique stay."
The 300-room castle covers 100,000 square feet—including the iconic library and drawing room featured on Downton Abbey. The accommodation listed on Airbnb is a private room for up to two guests (sharing a queen sized bed) and comes with a private bathroom.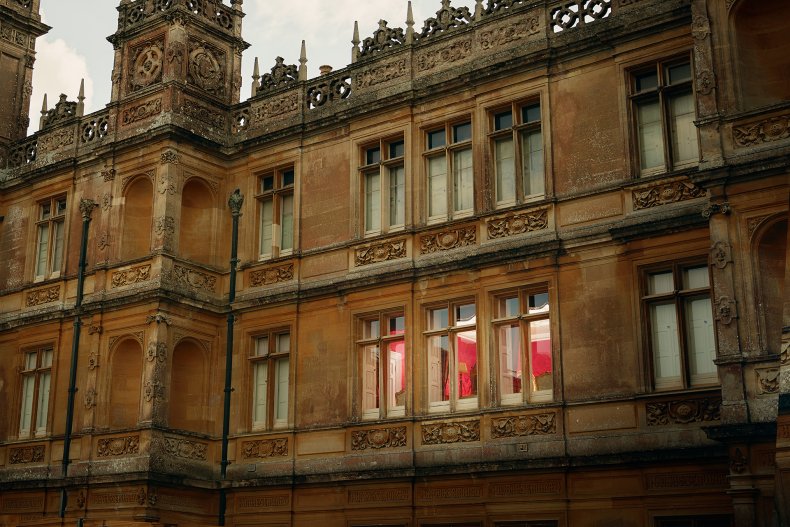 "During your stay, you will enjoy an exclusive evening drinking cocktails in the Saloon followed by a traditional dinner with the Earl and Countess of Carnarvon in the State Dining Room, being waited on by Highclere Castle's own butler. After dinner, coffee will be served in the Library before you retire to one of the Gallery bedrooms with an en-suite bathroom and views over 1,000 acres of rolling parkland."
Guests will also be given complimentary breakfast and a private tour of Highclere Castle's extensive grounds, as well as "a special gift" from Lord and Lady Carnarvon.
Most people won't want to spend the whole time in their room—even if it is in a castle. In addition to the castle's luxurious gardens, Carnarvon's listing promises nearby Newbury "has a great mix of independent and high street stores, delicious eateries and excellent walking trails."
In addition to Downton Abbey, Highclere served as a filming location for the TV adaptation of Jeeves and Wooster, based on the P. G. Wodehouse books. To celebrate this special offering, Airbnb is making a donation to The International Federation of Red Cross and Red Crescent Societies.
Highclere Castle is only available to book for a one-night stay on November 26, 2019. Reservation opportunities will go live on October 1 at 12 p.m. BST. Requests must come from members with verified Airbnb profile, positive reviews and "a passion for Downton Abbey."
Even if you don't get the booking, though, the castle and its gardens are open to the public during the summer and holidays, in addition to for special concerts and ticketed events.
Correction: The story has been updated to indicate the room is available for £150, not $150.