When Does The 'Downton Abbey' Movie Come Out? Trailer for Upcoming Film Reveals Two New Characters
The Downton Abbey movie trailer debuted on Tuesday, and in September fans of the TV show will get to see some of their favorite characters on the big screen.
Downton Abbey, a film with the same name as the wildly popular PBS television show, hits theaters September 12. Its release comes almost exactly four years after the sixth and final season premiered, which occurred on September 20, 2015.
The show, written by Julian Fellowes, followed the lives of the Crawley family and their servants over the course of 12 years. Beginning with the sinking of the Titanic, it tackled monumental moments in British and global history, including women's suffrage and World War I.
With four generations on the show, the writers often showcased each character's distinctive perspective toward innovation, from fashion to technology.
"First electricity, now telephones. Sometimes I feel as if I were living in an H.G. Wells novel," the Dowager Countess Violet Crawley remarked in Season 1.
The film will feature a host of familiar faces, including the dowager countess, her son, Lord Grantham, and both Lady Mary Crawley and Lady Edith Crawley, his two surviving daughters. Also making an appearance will be Cora Crawley, Lord Grantham's wife, and Tom Branson, the husband of their late daughter Sybil Crawley, who passed away in childbirth during the television series.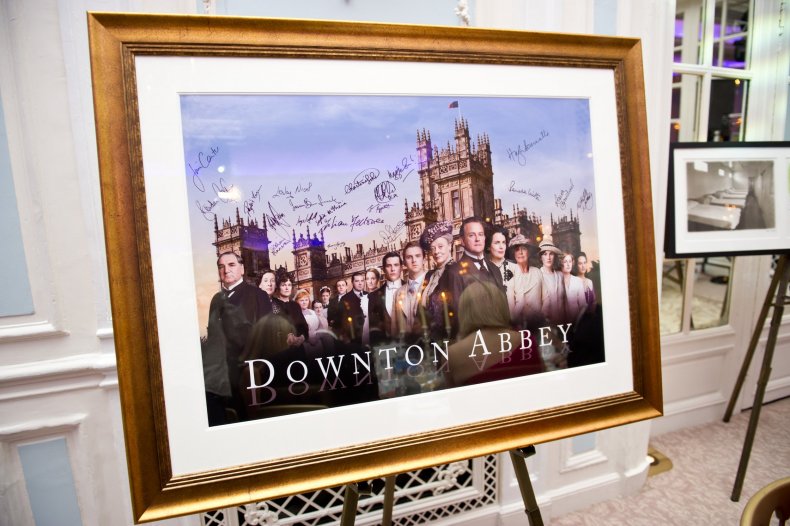 From the serving side of the house, beloved head housemaid Anna Bates and assistant cook Daisy Mason will both appear in the film. Their strict but loveable bosses, Mrs. Hughes and Mrs. Patmore, will also grace the screen, as will Hughes' husband, Mr. Carson, and Anna's husband, Mr. Bates.
Along with all the wit and elegance fans loved about the show, the trailer also highlighted two major additions to the cast: the king and queen of England. The arrival of the royals creates clashes with the Downton gang, including Patmore and Hughes, who feel the royal helpers encroaching on their territory.
Along with tense exchanges in the kitchen, the family also has to deal with changes, including their greater purpose in life, a battle of matriarchs and the possibility that Branson could have love after Sybil.
Downton Abbey is a fictional estate, although the set is 100 percent real. Filmed at Highclere Castle in England, it's run by the Earl and Countess of Carnavaron.
"We are delighted to be welcoming Downton back to Highclere again. Julian and the wonderful cast and crew of Downton were part of our lives and we will enjoy our next role with them," the countess said.