Downton Abbey star Dan Stevens shocked those in the studio of the BBC news magazine program The ONE Show, when he compared embattled U.K. Prime Minister Boris Johnson to disgraced former President Richard Nixon.
Stevens was the guest on the Wednesday edition of the program. Hosts Alex Jones—no relation to the American Alex Jones—and Jermaine Jenas set up an introduction to a clip from the upcoming limited series Gaslit about Nixon's Watergate scandal that ultimately led to his resigning the presidency. Stevens appears in the eight-episode series as John Dean.
Before showing the clip from Gaslit, they asked Stevens for his take on Nixon's downfall.
"What you've got is a criminal for a leader who is wrapped in a messy war, embroiled in a stupid scandal and surrounded by ambitious idiots and really should resign, and, um," Stevens trailed off. "No, I'm sorry. That's the intro to Boris Johnson. I'm so sorry."
Following Stevens' quip, there's laughter from Jenas and some of the other crew in the studio, while Jones looks amused but surprised. As the camera cuts back to Stevens, there is an audible gasp from someone in the studio before he answers the question in earnest, talking about Gaslit.
Newsweek reached out to Stevens' representatives for comment.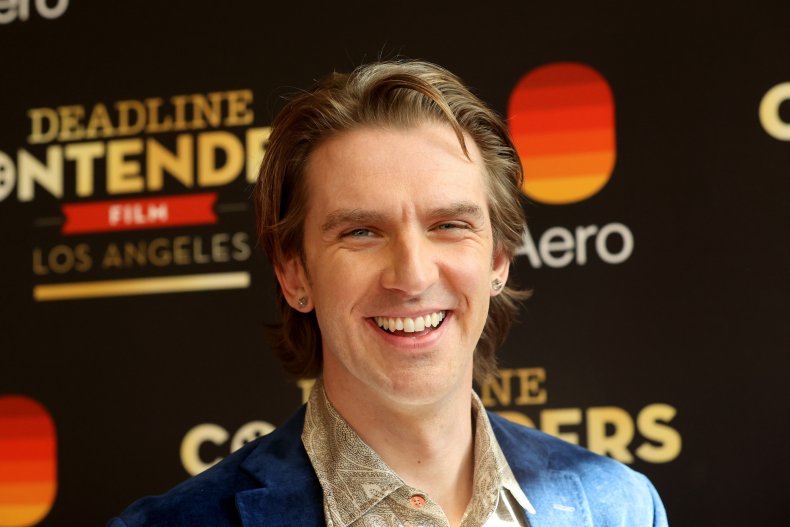 Johnson has faced a number of scandals in recent months—most notably, "Partygate," where the he had a party at his office at 10 Downing Street, which is also the home of the prime minister. The party, called a "socially distanced drinks" gathering, was held during Britain's first lockdown.
Johnson apologized for the gathering, but as further reports were released, he was criticized more heavily. London Police were also accused of attempting to protect Johnson by telling investigator Sue Grey to make "minimal reference" to the party in her report.
In addition to "Partygate," Johnson was also accused of lying about an animal shelter in Afghanistan being evacuated during the August 2021 Taliban invasion. He's also been accused of ignoring allegations against his aides of Islamophobia. Johnson has refused to resign.
Nixon's own major scandal, Watergate, revolved around a break-in at the Watergate Hotel in Washington, D.C., where people working for the campaign to reelect Nixon had burglarized the Democratic National Committee's headquarters to take photographs of campaign documents and install wiretaps on telephones. The Nixon Administration tried to cover up the break-in and distance itself from those arrested. Though Nixon ultimately won that election, fallout from Watergate caused him to resign two years later.
Gaslit is about Martha Mitchell, the wife of former attorney general and Nixon campaign manager John Mitchell. Martha Mitchell found out about the break-in and even knew one of the burglars, James McCord. John Mitchell knew Martha would likely speak to the media, as she had in the past.
She said she was held captive in the Watergate Hotel and physically injured and forcefully sedated to keep her quiet. McCord, following his own conviction, corroborated her story.