Postal Worker Quits, Dumps Hundreds of Letters on Side of the Road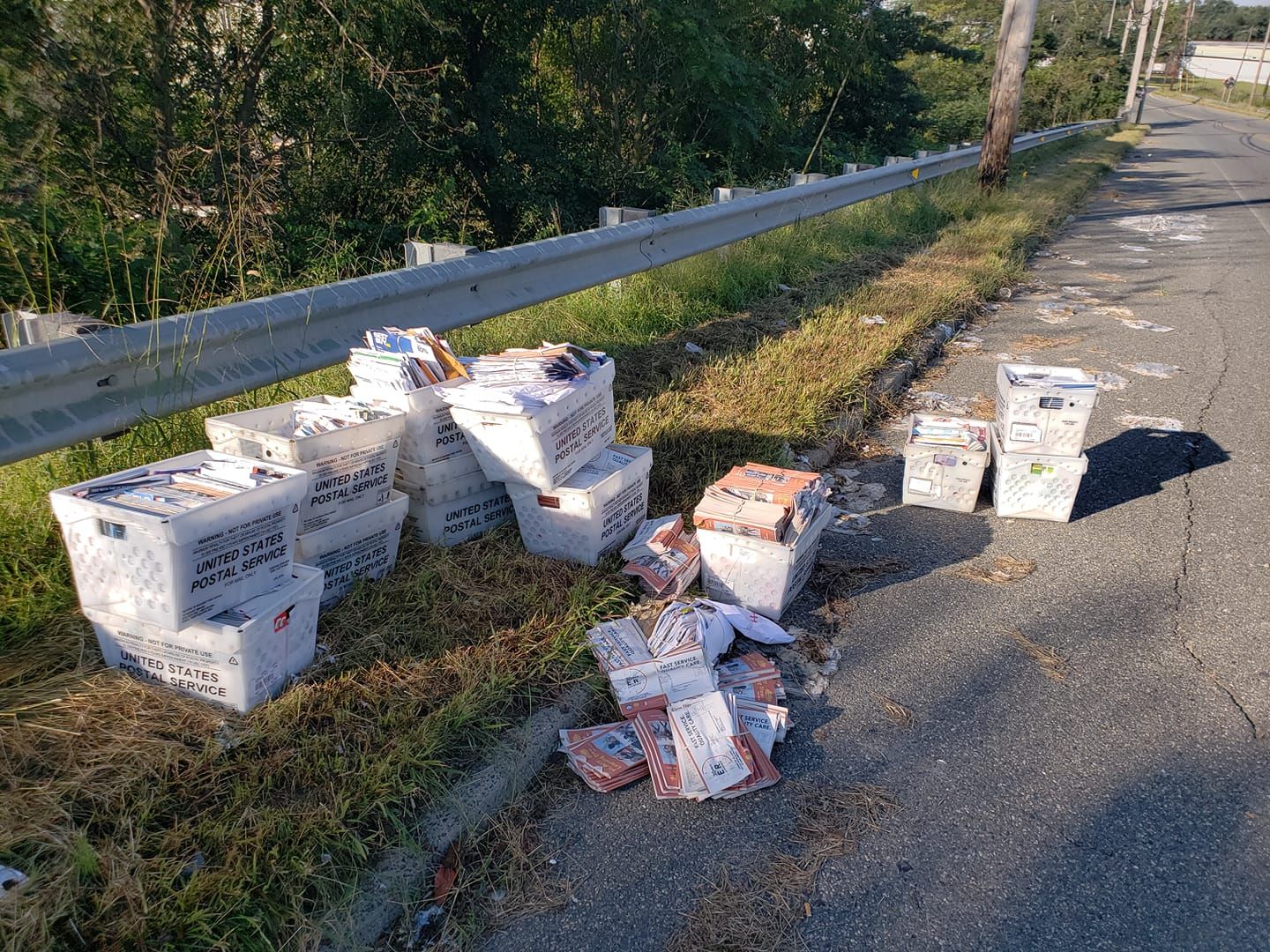 A dozen bins filled with mail were discovered dumped on the side of a road in New Jersey on Sunday. The mail was reportedly discarded by a U.S. Postal Service worked who resigned in early September.
U.S. Postal Service Office of Inspector General Special Agent Scott Balfour told the Courier-Post that the mail was dated August 8 and was out for delivery from the Rosborough Station Post Office in Philadelphia. A Facebook photo shared by Kewnoneal Bennett shows hundreds of pieces of the discarded mail.
"If you ['re] looking for your mail it maybe on river road by 36st station…" Bennett captioned the photo.
Balfour said the employee who abandoned the mail resigned from the postal service on September 8. "We do not anticipate any further action against this individual," Balfour told the newspaper. "The Roxborough Station Post Office is going to deliver the mail."
Officials did not identify the worker or give a possible motive for the worker's actions.
The incident in New Jersey has not been the only instance of a postal worker discarding mail. On Monday, a postal worker in Long View, North Carolina was caught on video dumping more than 150 pieces of mail into a dumpster at a local recreation center.
Video footage released by officials showed the postal truck pulling up to the dumpster where the mail was thrown out. Officers retrieved the mail, including bank statements and birthday cards, from the dumpster, WSCO-TV reported.
"It's disturbing because I'm a victim of having my mail lost several times myself," Sgt. Scott Pitts of the Long View Police Department told the station. "I could only imagine how people feel. We're taking it very seriously and the postal service is taking it very seriously."
The postal service said it was trying to deliver the mail that was found in the dumpster. The U.S. Postal Service and police were working together on the case, according to WSOC-TV.
Delaying or destroying mail or newspaper is against federal law. Postal workers who unlawfully "secrets, destroys, detains, delays, or opens any letter, postal card, package, bag, or mail entrusted to him" can be fined or imprisoned for no more than five years, or both. Doing the same with a newspaper not directed to that person can be fined or imprisoned for no more than a year, or both.