Up to 100 AIDS Researchers En Route to Conference Killed on Malaysia Airlines Flight MH-17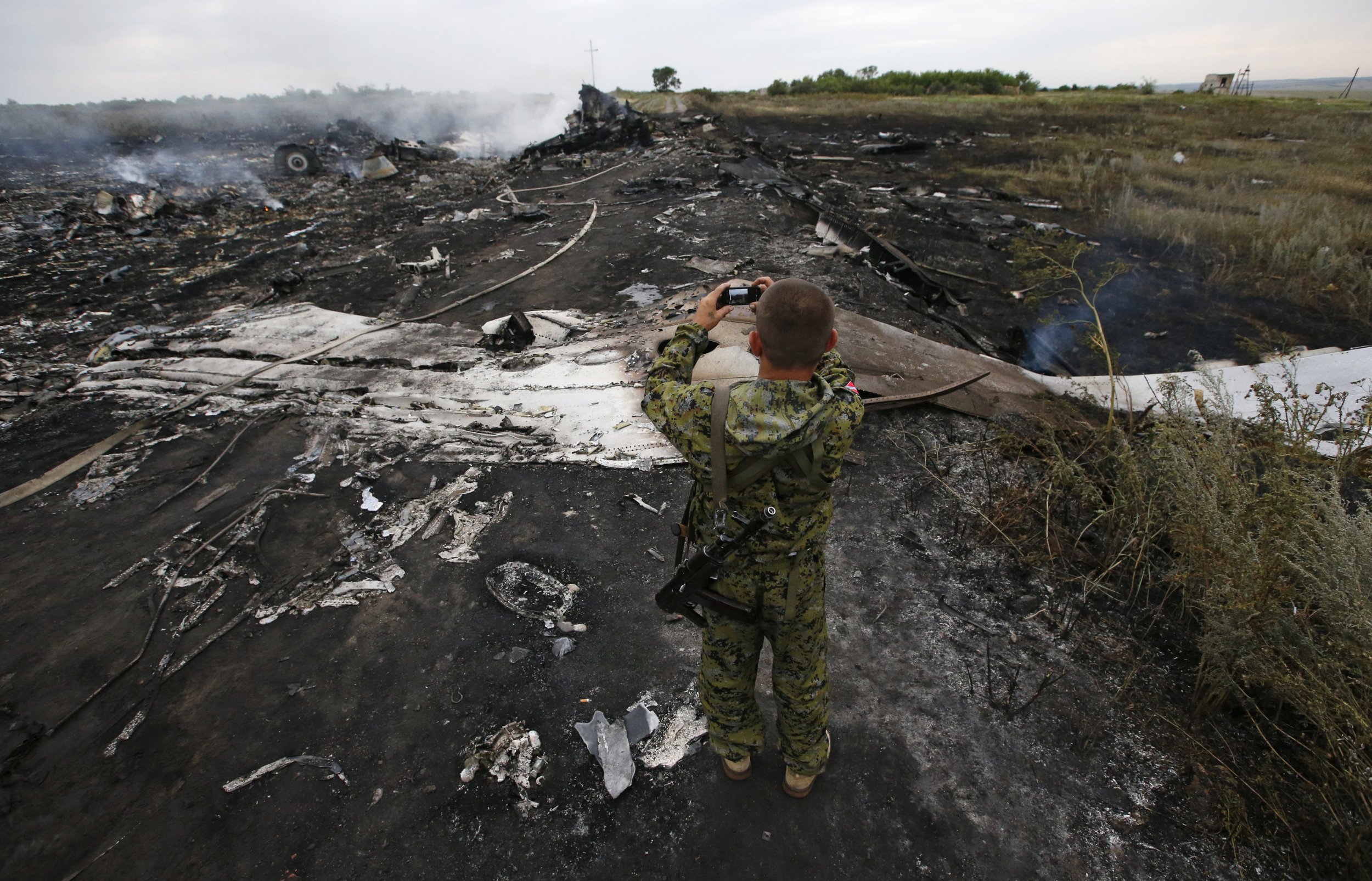 Dozens of AIDS researchers who were onboard Malaysia Airlines flight MH-17 have been killed, robbing the global health community of some of the world's best researchers on the disease. There may have been as many as 100 researchers,USA Today reports. The 20th International AIDS Conference is taking place in Melbourne, Australia, this weekend, with many of those onboard due to make a flight change in Kuala Lumpur. The conference will go ahead as planned, and will "include opportunities to reflect and remember those we have lost," according to a statement from the International AIDS Society.
The number of researchers who died on the flight is so great, and the circle of global AIDS researchers so close-knit, that many in the community are worried that they know someone. It's also fuelling concerns that research into HIV could be severely impacted by the intellectual loss from the flight, Reuters reports.
As Channel 4's Victoria Macdonald reports, "Suddenly it seemed so heartbreaking, knowing that some of those delegates (perhaps as many as 100) will not arrive, will not pick up their welcome pack, will not give their speeches or add their contributions."
One of those who died is Professor Joep Lange, a giant in the AIDS research community, former president of the International AIDS Society, and a "prominent and popular" researcher, the BBC reports. Among his work, Lange conducted trials of antiretroviral therapies, including those involving mother to baby transmission, and pioneered treatments that now mean HIV is a manageable disease that can be lived with.
"Global health and the AIDS response have lost one of their great leaders," Peter Piot, director of the London School of Hygiene & Tropical Medicine and a former executive director of UNAIDS, told Reuters.
The Washington Post reports that Pim de Kuijer and Martine de Schutter, who worked for organizations associated with the AIDS Fonds foundation, were also on board.
Also on board was Glenn Thomas, a media officer for the World Health Organization and former BBC journalist. In a statement from the WHO sent this morning, Gregory Härtl, a WHO media coordinator, wrote, "It is with deep sadness that we have to inform you that WHO lost one of our colleagues on the Malaysian Airlines crash yesterday. Glenn Thomas from the Department of Communications was travelling to the International AIDS Conference in Australia. His twin sister says he died doing what he loved."
WHO staff in Geneva are remembering Thomas today.
Thomas leaves behind his partner, Claudio, and twin sister, Tracey, the statement says.