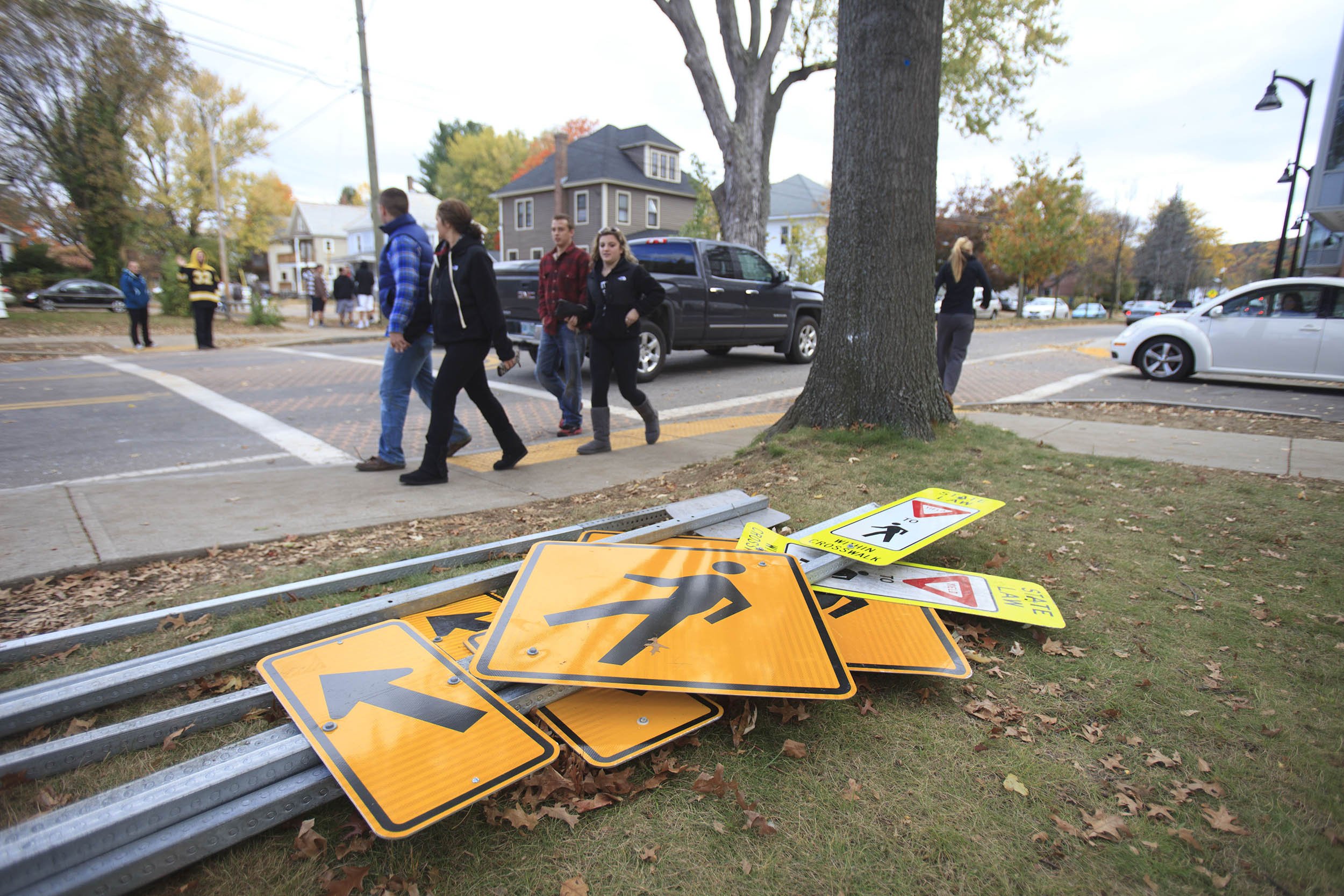 Police were called in to squash riots at a pumpkin festival in Keene, New Hampshire, Saturday, after rioting broke out.
"Police confirmed that dozens of young people were arrested on charges ranging from disorderly conduct to felony rioting," local TV station WMUR 9 ABC said Monday, and "fires, flipped cars, slashed tires, thrown projectiles and assaults" were reported across the city over the weekend, according to Boston.com.
According to the event's organizers, who are all volunteers, the Keene Pumpkin Festival is "a community-hosted, family-friendly celebration of fall." The town has a population of around 23,000, and the annual festival has attracted up to 70,000 attendees in past years, according to The Keene Sentinel.
But in recent years the event has become more reminiscent of a raucous block party than a quaint county fair. In 2011, the festival was marred by "widespread public drunkenness and dozens of arrests," the Sentinel reported.
Through the Department of Defense's 1033 program, Keene police acquired specialized military equipment specifically to deal with perennial pumpkin festival-related violence, a request for which they were lambasted in August by late night talk show host John Oliver on Last Week Tonight.
At least one festival organizer was upset when a local public access reporter attempted to capture the unfolding riots on camera.
On Saturday, police in riot gear twice waded into the rioting crowds with what witnesses described as "mace, tear gas, and...rubber bullets," New England Cable News reports.
Keene State College said in a statement that it was working to identify any students "who participated in unlawful behavior" over the weekend.
Governor Maggie Hassan, who was at the festival before rioting broke out, said Sunday afternoon she was "outraged by the irresponsible, terrible actions that marred a New Hampshire tradition." Hassan met with Kenneth J. Meola, Keene's chief of police, to discuss the ongoing investigation into the rioting. The governor made clear that the investigation would "not be limited to local law enforcement and Keene State College's campus security," according to WMUR.