Dozens of Cats Found in Unventilated U-Haul Truck Saved From Euthanization By Shelter
Forty-one cats were found by local police packed into the back of a U-Haul van with furniture, as the owners attempted to drive from Florida to Idaho.
Now, an animal shelter is calling for help after it took the cats in, saving them from immediate euthanization.
Furkids Animal Rescue and Shelters, Atlanta's largest no-kill animal shelter, shared the call for help to Facebook yesterday, October 4, along with pictures of the environment the cats were traveling in. "They were packed into carriers, some four and five to a carrier, and then packed like boxes or furniture in the back of a U-Haul truck," Furkids CEO and founder Samantha Shelton told Newsweek.
"The owners were attempting to move from Florida to Idaho with the cats in the truck and they were intercepted by Cordele police," she said.
"The cats were in a packed U-Haul along with boxes, furniture, etc. The truck did not have ventilation and would seem like a coffin. It's a miracle they survived as most would not have."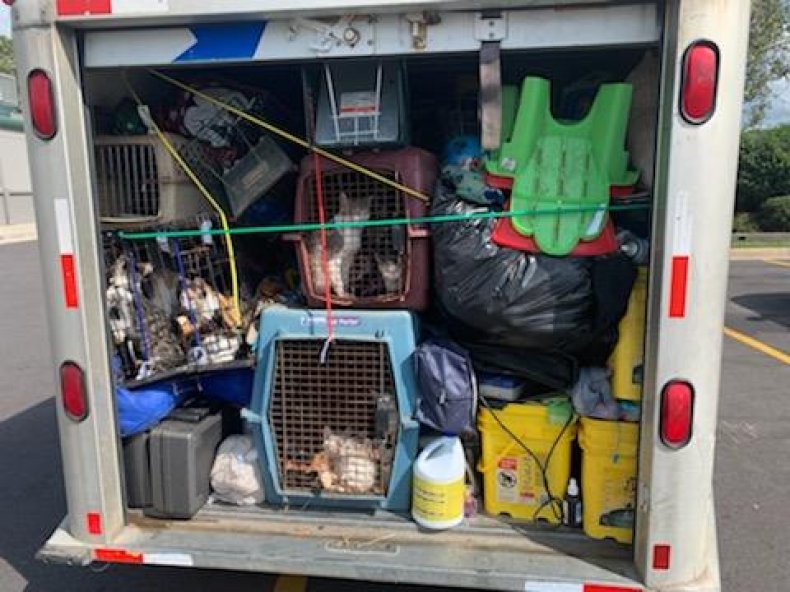 Police in Cordele are currently handling the case of the owners, according to Shelton. Newsweek has contacted Cordele Police Department's Chief for comment.
Cordele Animal Control contacted Furkids via email on Saturday, requesting help to save the cats. Animal Control stated that they had no room for all 41 of them, and would be forced to euthanize them on Monday morning.
The cats are yet to arrive at Furkids, and their medical states are yet to be assessed. "Our team left this morning to drive to Cordele to pick up the cats and they will arrive to Furkids this afternoon for intake vetting and exams," said Shelton.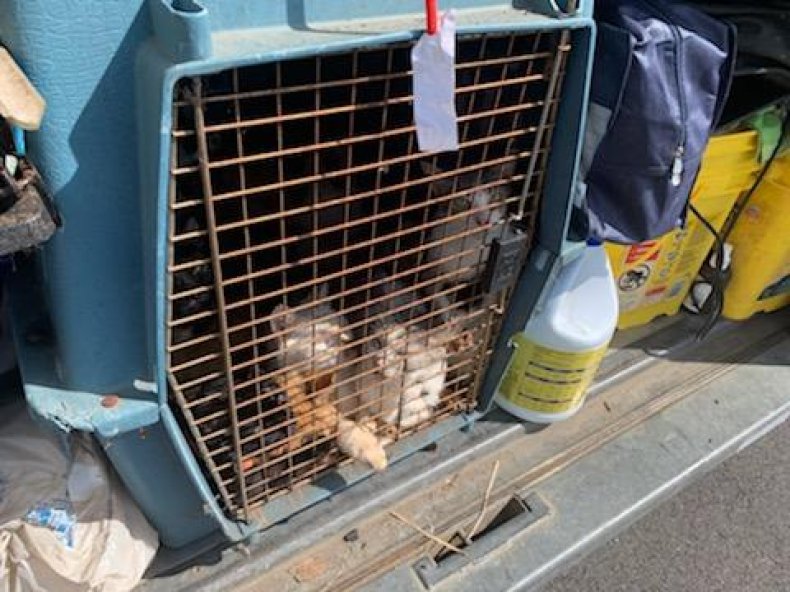 "We need approximately 10 days to evaluate them and provide any medical care they may need. We are hopeful that all will be cleared within that time frame. We will confirm that all are healthy, spayed/neutered, vaccinated, checked for fleas and parasites and up to date on their vaccines."
Now, the animal shelter is asking for help with both donations and taking other cats off their hands, to make room for this new influx of felines in need.
"We cannot stress enough the fact that we are at capacity but fighting tooth and nail to save these cats anyway," they wrote in a Facebook post. "Will you please consider fostering or adopting to help clear our shelters and make room for more rescues?"
The shelter is currently offering cat adoptions at $25 as a part of its BISSELL Pet foundation "#EmptyTheShelters" event. Donations on the Facebook post have reached $2,642 at the time of publication.