Colombian Bomb Attack Kills Four Officers And Injures Dozens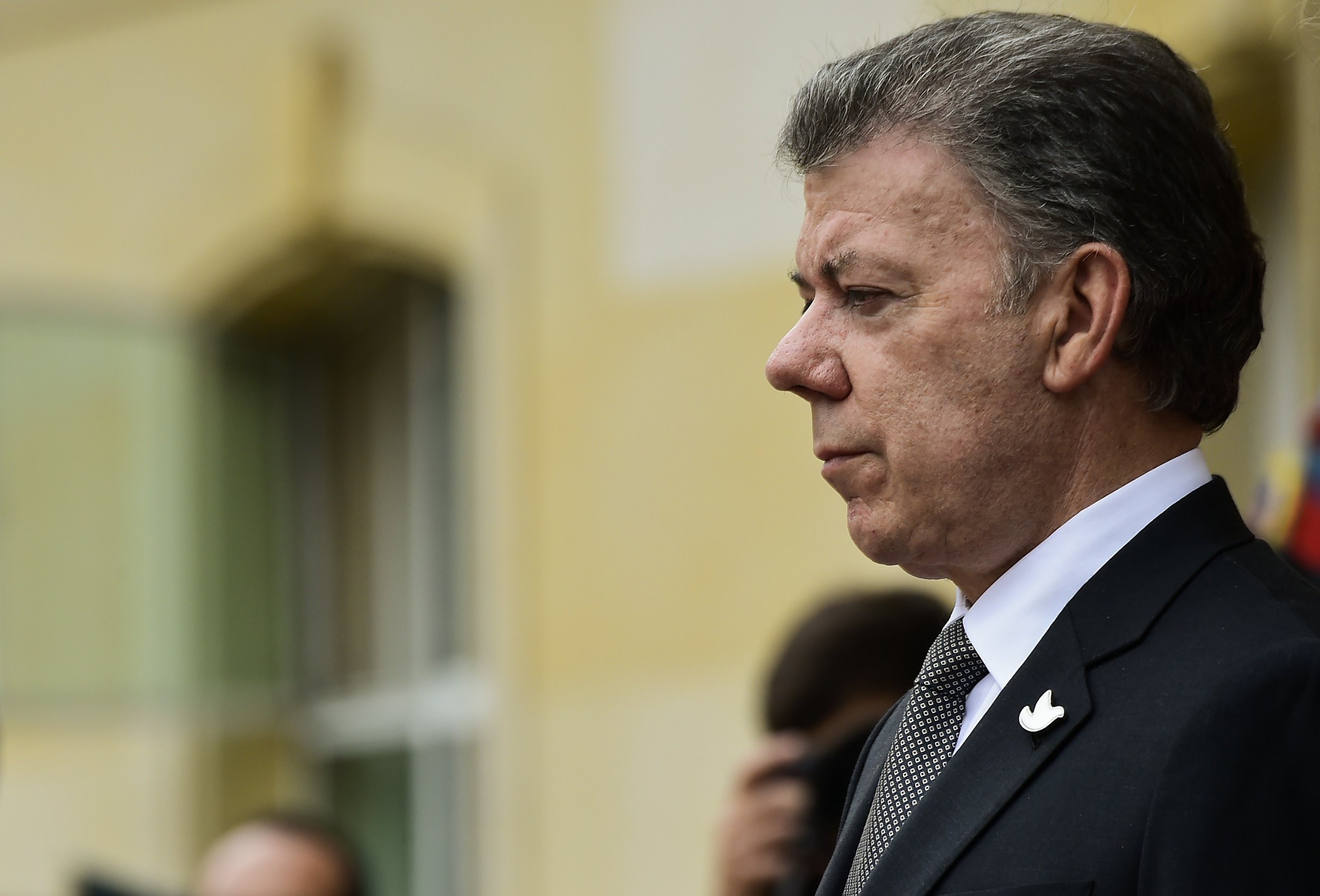 A bomb attack killed four police officers and injured dozens of people outside of a police station Saturday in Colombia.
Media reports suggest 42 people were wounded in the city of Barranquilla. The bombing attack took place as officers were meeting to hear their daily orders, according to Reuters.
Colombian authorities suggested that the attack could be linked to the recent arrest of a crime boss called "Happy" involved in the drug trade, according to the Associated Press.
"For us there's no doubt this was an act of retaliation," Mayor Alejandro Char said. "We're not going to allow a few bandits to disturb the peace of Barranquilla."
Police have one suspect in custody who could be responsible for setting off the device but they are looking for more suspects who could be linked to the attack. Officials are offering an $18,000 reward for anyone who provides information on more suspects, according to the Associated Press.
Pictures and videos on social media revealed the aftermath of the explosion with blood and rubble covering the ground as officers were treated on stretchers. One video showed police capturing their first suspect.
Colombian President Juan Manuel Santos condemned the attacks in a tweet Saturday and offered his support to the victims of the attack.
"We won't rest until we find those responsible," he said on Twitter
​
A car bomb attack took place outside of another police station in Ecuador near the Colombian border Friday night. The attack left 13 officers with minor wounds and ravaged local homes.