Dozens of Democratic superdelegates could put the brakes on nominating Senator Bernie Sanders for president if he falls short of receiving a majority of delegates, according to a report by The New York Times Thursday.
Through interviews with many high-profile Democratic Party officials, including 93 superdelegates, the paper found an "overwhelming" amount of pushback in giving Sanders the nomination. The Times reported that Democratic establishment leaders were "willing to risk intraparty damage to stop his nomination at the national convention in July."
Of the 93 superdelegates interviewed, only nine said that Sanders should become the nominee if he ends up with a plurality of delegates instead of an absolute majority.
If no candidate reaches a majority of delegates, a brokered convention would be a likely scenario. The last time the Democratic Party experienced such an outcome occurred in 1952. It furthers a debate on whether having the just most number of delegates would enough for a candidate to win the nomination. "The will of the people should prevail," Sanders recently said. "The person who has the most votes should become the nominee."
Democratic superdelegates share heavy skepticism that Sanders would be able to unite the country to defeat President Donald Trump. They fear the progressive candidate's democratic socialist views (including "Medicare for all" and free four-year public college) could hurt Democratic House and Senate candidates in swing states.
On the other hand, Sanders has said that his plans would garner excitement among the young and working class and result in a record turnout of voters needed to defeat President Trump. After his recent victories in the New Hampshire primary and Nevada caucuses, the Vermont senator continues to be the front-runner among Democratic candidates.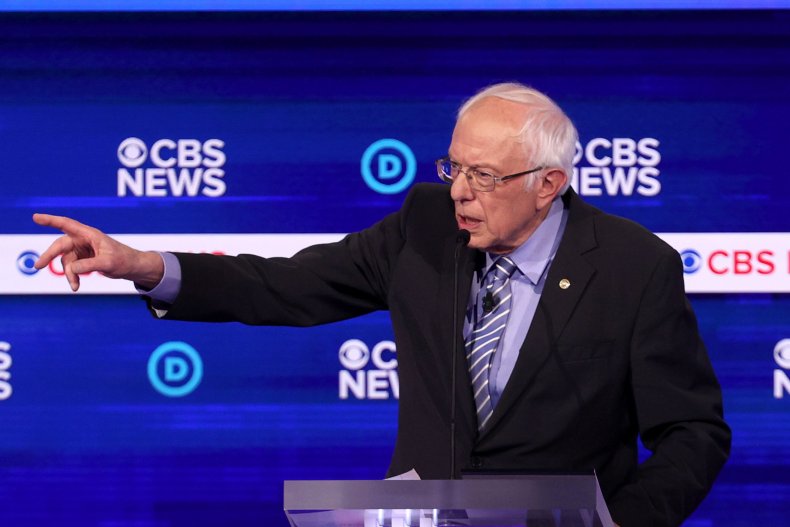 In the past, superdelegates have generally backed the candidates who have had the most pledged delegates from wins in the primaries and caucuses.
For Sanders, the path to capturing the nomination depends on how well he performs in the 16 states holding primaries and caucuses on Super Tuesday. If he wins in considerable fashion, then he is poised to nab the Democratic nomination. However, if the Vermont senator and his fellow competitors are neck and neck in the Super Tuesday results, his nomination might not be easily automatic.