33 Miners Dead in Donetsk Mine Explosion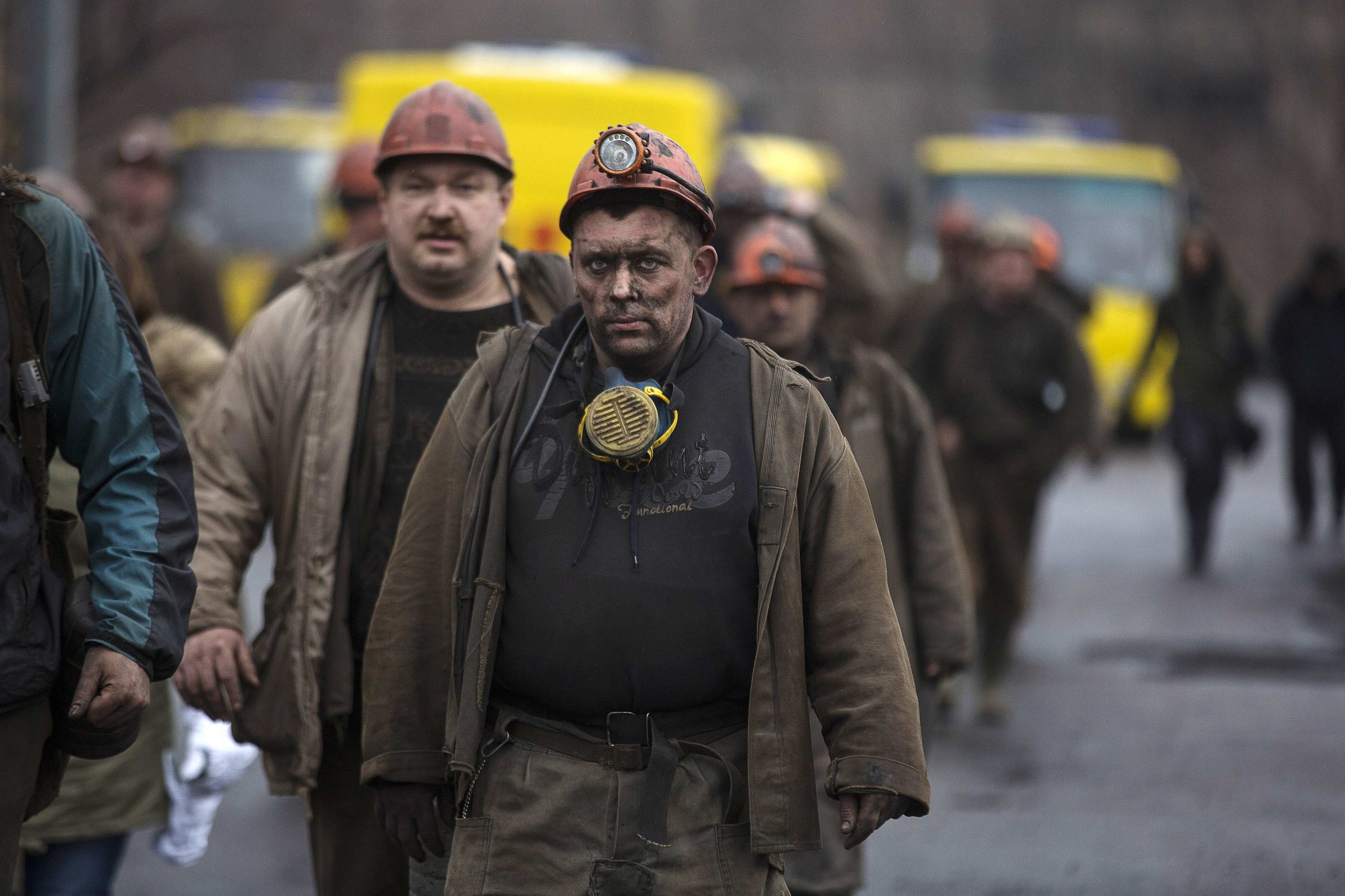 Updated | Thirty three miners were confirmed dead after an explosion ripped through a coal mine in the war-torn eastern Ukrainian region of Donetsk Wednesday morning.
Around 230 miners were working in the Zasyadko mine in separatist-controlled Donetsk when the explosion occurred, according to Deutsche-Welle. Mine officials told Reuters the explosion was likely caused by gas and was not linked to fighting in the region.
Despite a number of cease-fire attempts, an estimated 6,000 civilians and soldiers have died since fighting broke out between Russia-backed rebels and Ukrainian government troops last April, including 1,000 over the past three months, according to the United Nations.
Fighting has been reduced since a new cease-fire was signed three weeks ago, according to Médecins Sans Frontières.
The blast occurred nearly 1,000 feet below the ground, according to separatist officials, who have controlled the region since May. After initial confusion over the death toll, mine officials confirmed the number of deaths late Wednesday evening, Reuters reports. Separatist officials also said 14 people had been taken to a hospital and more than 150 workers had been evacuated from the mine.
Family members of the miners gathered outside the mine while investigators tried to determine the cause of the blast and free those who are trapped. The Zasyadko mine was the scene of a previous explosion in 2007, which killed 106 people, many of whom are buried in a graveyard nearby.