Rat Fever Has Killed Dozens Following Deadly Floods in India, Reports Show
At least 34 people are suspected to have died from leptospirosis, also known as rat fever, in the Indian state of Kerala, following devastating floods that claimed the lives of hundreds last month.
"This is a direct consequence of the flood. The host of this disease is the rat, hence the name rat fever. But there are secondary hosts like cattle and dogs. Once they get infected, their urine carries the bacteria. Since a lot of these infected animals died during the floods, the bacteria levels in the water are high," Rajeev Sadanandan, the chief secretary of Kerala's health department said, according to Al Jazeera.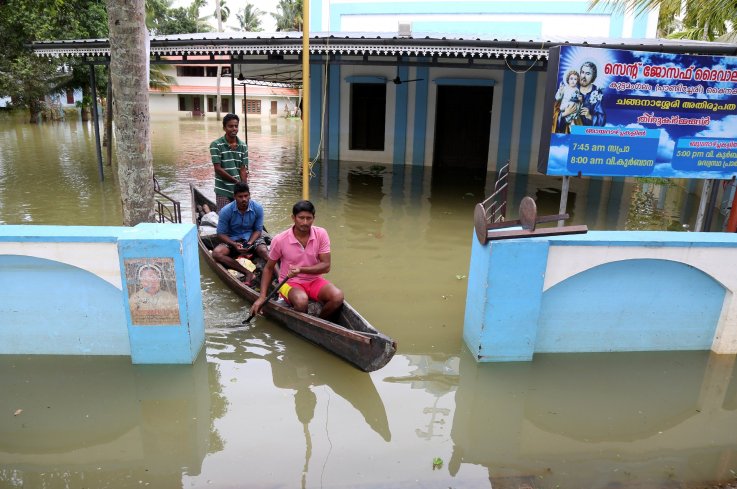 So far, 372 cases have been confirmed in Kerala, local reports indicated. Rat fever can enter the body through cracks or broken skin on the body and can be treated with antibiotics. The disease contains symptoms such as chest pain, swollen joints, jaundice, coughing up of blood and high fever.
Government officials in Kerala have declared a health alert following the demise of 11 people in the last two days, but doctors say that they expected to see more cases of the disease following the floods.
"After the floods, we were expecting to see water-borne diseases like cholera, typhoid, diarrhea, hepatitis and rat fever. People have just started going back to their homes from the relief camps. In many homes that have been chlorinated, water had not receded. This was inevitable," Dr. Iqbal Babukunju, a senior government health official, told the BBC.
More than 1 million people were forced to leave their homes when floods and landslides crippled the region, and the death toll has risen to 486. Out of the 1.4 million people who were forced to shelter in temporary camps, fewer than 10,000 remain as people return to their homes.
People returning to their homes have also been warned by government officials that thousands of snakes and scorpions could be found inside properties that were flooded. Hospitals in Kerala have reported a rise in animal attacks and poisoning of victims.
"Snakes are spotted at many flood-hit homes and alerts have been issued to exercise caution when returning home. Hospitals have been equipped to face the situation. Instructions have been given to arrange facilities to treat snakebite victims," a Kerala government spokesperson said, according to The Independent.
"Thankfully we have enough supply of anti-venom used to treat snakebite cases. Out of the cases, some 70 percent were a dry bite, which means the snake didn't release venom. Only the rest of the cases were venomous bites," Dr. Joseph K Joseph, of the Little Flower Hospital in Kerala, said.
Rat Fever Has Killed Dozens Following Deadly Floods in India, Reports Show | World