Dozens of Rare Tortoises Stolen From Conservation Park, Experts Fear Widespread Germ Contamination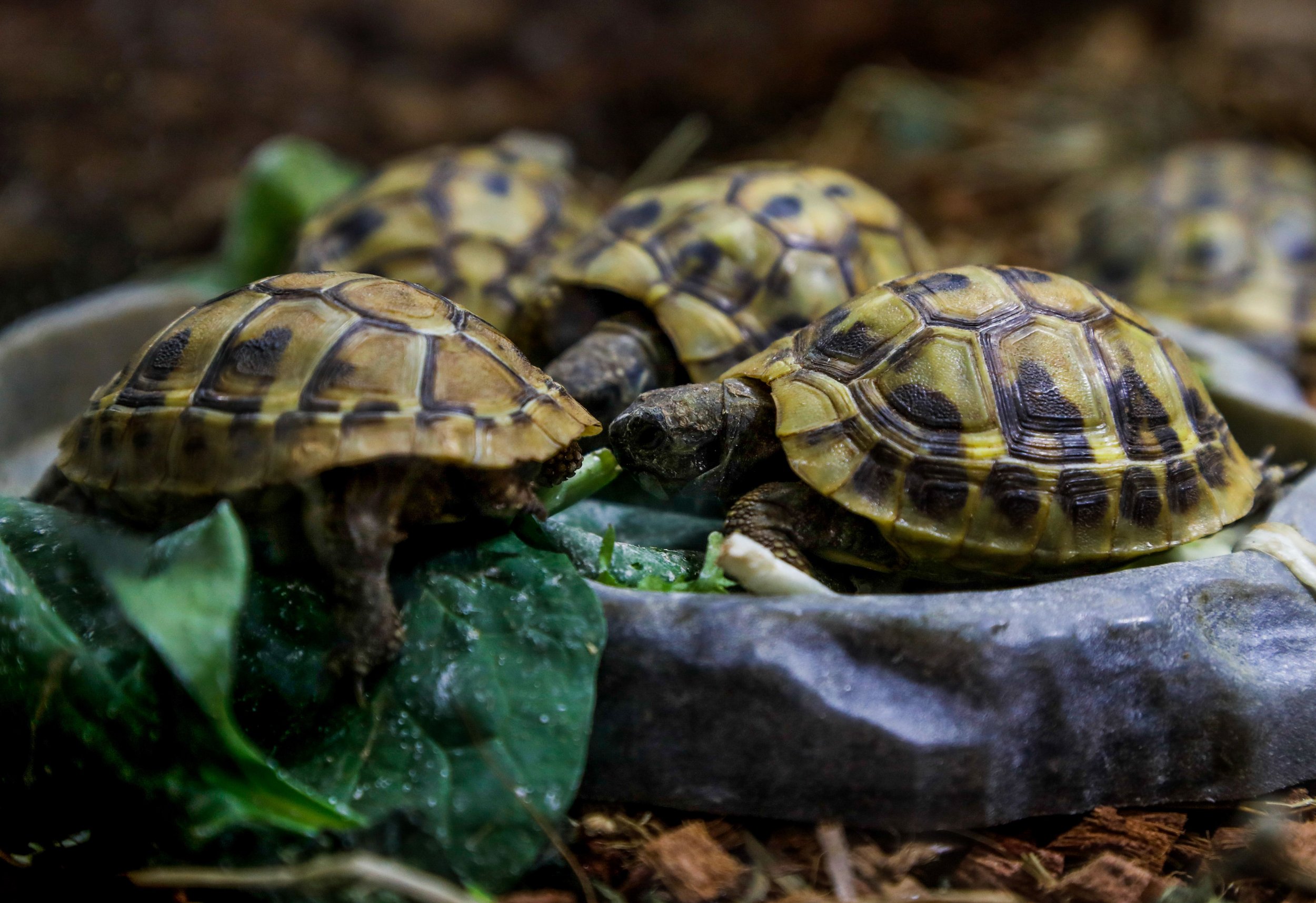 Dozens of rare Hermann's tortoises have vanished from a French conservation park, raising concern not only for the future of the nearly threatened species but the possibility that if released in the wild, the animals could introduce germs fatal to other species.
The incident took place at A Cupulatta park on the Mediterranean island of Corsica, south of mainland France's Riviera and north of Italy's Sardinia. The mountainous island has a lot of endemic species, who have thrived due to the relatively low human population and inaccessibility of the island, including the Hermann's tortoise.
The conservation park in Corsica's Vero announced that 56 of the species that live on its premises appear to have been stolen, taking to social media to launch an appeal for help in finding the animals, French public broadcaster RFI reported.
"These tortoises cannot be legally sold so can only be destined for trafficking," the park wrote. According to the message the thieves would not be able to go around the law to make a profit, stressing that even if any thief tried to breed the tortoises and sell the offspring, they would not be able to do so, because only the park would have the parents' documentation and records.
While trafficking of the species is a concern, the park's experts also appealed to anti-zoo activists, fearing that such a group may be behind the tortoise heist with the aim of releasing the animals into the wild. Despite any noble motives, the park warned activists that due to the isolated nature of the animals' habitat, it could be unsafe to introduce them to another ecosystem.
"They could contaminate wild populations with fatal germs, since they've been kept in captivity for a long time and have been exposed to animals and people which wild turtles aren't used to seeing," the park said. "Share this message: The turtles may still be in Corsica."
Read More: Duck puzzles police as it sets off roadside speed cameras mid-flight
The park urged its followers to keep their eyes peeled and inform the authorities if they believe they have seen the tortoises. The animals can be recognized by their distinctive black-and-yellow shells, experts said. A Cupulatta is dedicated to breeding, studying and protecting tortoises and turtles, with 130 species and over 2,000 animals in residence.
French authorities have launched an investigation into the alleged theft, local prosecutor Eric Bouillard has said.