Dozens of Coastal Republicans Vote with Democrats to Ban Offshore Oil, Gas Drilling
Two dozen Republican House members representing coastal states joined their Democratic counterparts this week in voting to effectively ban offshore oil and gas drilling — as well as other offshore practices — as the Trump administration rolled back more environmental protection policies put into place by the Obama administration.
In total, 24 Republicans, along with nearly all Democrats, voted for a variety of measures that would, by restricting the use of federal funds related to these activities, prevent or severely restrict oil and gas drilling in the Atlantic and Pacific Oceans, as well as the portions of the Gulf of Mexico surrounding Florida. Seismic airgun testing that's used to locate the fossil fuel reserves would also be banned.
The provisions were not a single piece of legislation but rather several smaller amendments successfully attached Thursday evening to a much larger appropriations bill for Fiscal Year 2020. The bans, if enacted, would be in place for one year.
Of the 24 GOP legislators who voted in favor of at least one of these amendments, 20 represented East Coast states, including Florida (Gus Bilirakis, Mario Díaz-Balart, Matt Gaetz, Brian Mast, Francis Rooney, John Rutherford, Ross Spano, Michael Waltz, Ted Yoho, Vern Buchanan, Bill Posey); Maryland (Andy Harris), New York (John Katko, Peter King, Elise Stefanik, Lee Zeldin); South Carolina (Tom Rice); New Jersey (Chris Smith); Pennsylvania (Michael Fitzpatrick); and North Carolina (Mark Meadows).
The move by House Republicans to side with Democrats for the increased environmental protections clashes with the Trump administration's stance, which has been to rollback environmental regulations put into place under Obama aimed to prevent a repeat of the deadly explosion of the oil drilling rig Deepwater Horizon in 2010.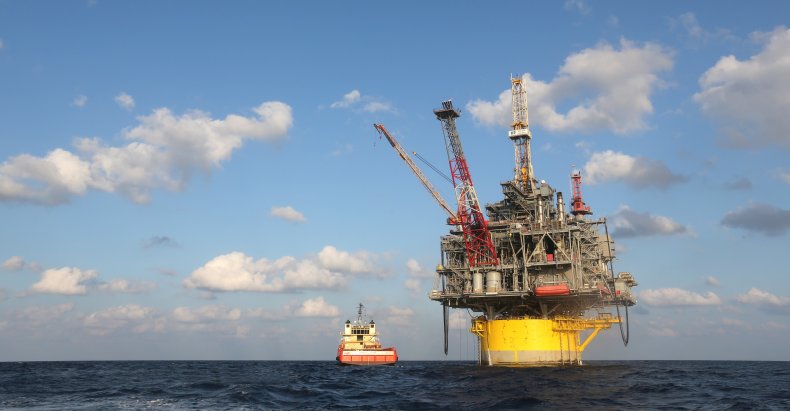 The Gulf of Mexico event was home to the "largest spill of oil in the history of marine oil drilling operations," according to the Environmental Protection Agency. It left 11 oil rig workers dead and resulted in 4 million barrels of oil flowing into the ocean over an 87-day period.
Oceana, an ocean preservation nonprofit, applauded the bipartisan move, saying it "underscores the strength and bipartisanship of opposition to dirty and dangerous offshore drilling."
"For nearly three decades, Congress blocked offshore drilling through appropriations measures. Now we're counting on Congress to enact offshore drilling moratoriums again," said Oceana campaign director Diane Hoskins in a statement. "President Trump's radical offshore drilling plan threatens our fishing, tourism and recreation industries that rely on a clean and healthy ocean. It's now up to the Senate to follow in the House's footsteps to protect our coast."